(Last Updated On: July 3, 2022)
Selling on Redbubble is a great deal for the sellers as they get to sell their art without dealing with the hassle of printing, shipping, and customer service.
In this article, I want to explain how Redbubble works and what you can expect as a seller on this marketplace.
What is Redbubble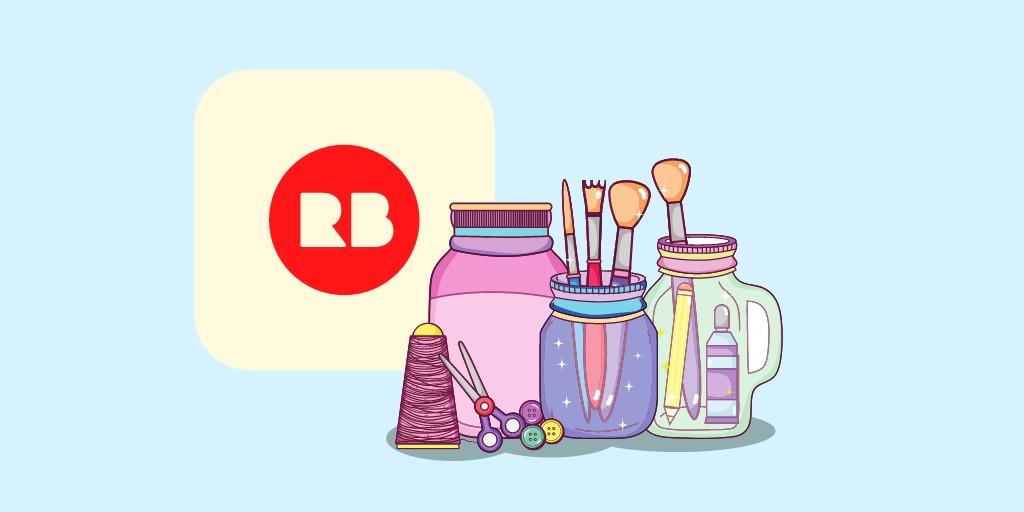 Redbubble is one of the largest marketplaces for selling merchandise. It is a marketplace for independent artists and designers that allows people to sell their art through custom products.
You can put your designs on t-shirts, stickers, mugs, pillows, posters, and much more.
With over 1 million artists, customers are sure to find what they are looking for.
Redbubble makes selling your own artwork simple with its easy-to-use interface and the ability to put your design on over 80 different products.
The quality of the product is great and it is also easy to set up your account. Sellers have also the option of choosing their own pricing structure and designing each product individually.
Expected Income: An average seller on Redbubble can make from $10 to $100 per month. The income depends on both the quality of the designs and the number of designs uploaded.
Requirements: As a seller, you have to be at least 16 years old and upload art that doesn't infringe on the copyrights and trademarks of others.
Redbubble Review
Redbubble is a print-on-demand marketplace similar to Spreadshirt, Society6, and Zazzle. It allows you to put your designs on t-shirts, stickers, posters, notebooks, mugs, blankets, pillows, and much more.
I've been selling on Redbubble for over three years, and I love the wide variety and the quality of the products you can add to your artwork on.
Another great thing about this POD marketplace is, that you can set your own profit margins. This simply means that there is a base price for each product, and you are choosing how much percentage you want to add to get a final price. The difference between the final price and the base price of the product is your profit.
As a seller, you are getting paid every 15th of the month for the previous month's sales, and there is a minimum $20 payment threshold.
Redbubble is also allowing artists to set their own stores, and have multiple accounts.
The positive of using Redbubble for selling your art is that you are only focusing on creating and uploading your designs to this marketplace. All the stuff around it is a Redbubble problem.
For example, if a customer buys a t-shirt with your design, the company is printing the t-shirt in the nearest third-party printing facility they work with. Then, Redbubble will ship the product to the customer. If there is any issue, they will handle customer support.
Another great thing about Redbubble is that your art is not exclusive. In other words, you can upload the same art on Redbubble, Merch by Amazon, Spreadshirt, Zazzle, or Etsy.
This way, you can diversify your income.
Why Should You Sell on Redbubble
If you're looking for ways to make a little extra money on the side, you may want to consider selling your products on Redbubble. This website is a great place for artists and crafters to sell their work. They even have an app that allows shoppers to browse the site on the go!
Redbubble is a platform that makes it easy for both sellers and buyers to find each other. Sellers can set up an online store and attract buyers from around the world. Buyers can browse a wide range of products and receive them quickly through Redbubble's global shipping network.
If you want to use Redbubble as a seller, it should be your starting point in the print-on-demand business.
Use the platform to learn about selling artwork online, about print-on-demand, about SEO, and then move on to marketplaces with huge audiences like Etsy, Merch by Amazon, or build your own e-shop with Printful.
Final Score: 9/10
Related Articles:
Here Are Some of My Favorite Tools For Print-on-demand
Thank you for reading this article. I hope you found it helpful as you build your own print-on-demand business.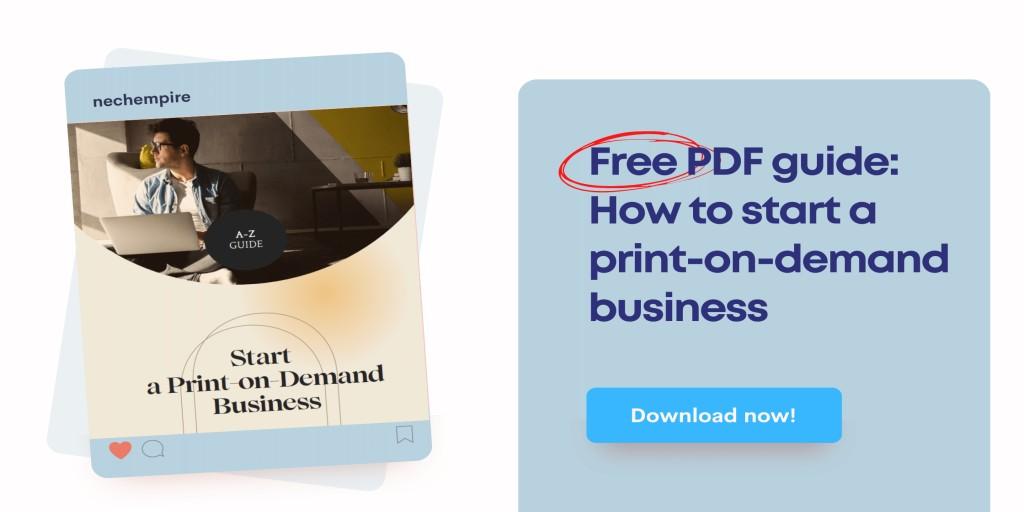 Here are also some tools I use as a designer that I hope you will also find helpful.
Designs: For getting started, I really like Kittl. It is a fantastic place with highly professional templates, that can be edited and used for print-on-demand. In my opinion, it is a go-to place for any person, who wants to make money with POD.
Another of my favorites is Creative Fabrica. They have millions of cheap graphics that can elevate your t-shirt design. If you are not the most skillful designer, then try Placeit or Vexels. These are platforms, where you can find thousands of pre-made t-shirt designs you can easily edit and publish on any print-on-demand platform. I recommend Placeit for beginners and after you get some sales move to Vexels.
Free Designs: I love Canva. I'm using this platform almost every day. With Canva, you can create stunning t-shirt designs, they already have an entire section, where you can make your artwork from scratch or use some pre-made templates and edit them. Canva comes with two main pricing plans: FREE and PRO. And if you are a beginner, then I recommend the free plan, it should be enough for you.
If you need a fast graphic tool for creating stunning designs, you should try Kitll. This is a next-generation design creation platform new online graphic design tool. It is an insanely fast and easy-to-use graphic tool similar to Canva.
Sell Your Art on Etsy for Free: Fear no more. Simply open an Etsy store via this link and you will receive 40 listings absolutely free of charge. This means 40 products you can sell for free. Once you click on the link for 40 free listings, you be walked through the process of opening your own store. It is fast, easy, and fun!
Take your POD business to the next level. If you are serious about selling your designs on t-shirts, mugs, and other products, you need to sell them on the biggest marketplaces like Etsy or Amazon. You should also sell for the best prices through on-demand fulfillment companies like Printul or Printify.
Disclosure: Some of the links above may contain affiliate partnerships, meaning, at no additional cost to you, NechEmpire may earn a commission if you click through to make a purchase.