I'm Miroslav, a passionate graphic designer and AI enthusiast. At NechEmpire, I'm here to equip you with the knowledge and skills to turn your design...Read more
(Last Updated On: February 7, 2022)
Redbubble stickers are a great way to show the world your most authentic self, but they're no good if they can't stand up to rain and water.
Having a soggy, stained sticker makes it harder for other people to see what you have to offer. It's embarrassing having stickers tumble off your bag because of rain. So, today's main question is… are Redbubble stickers waterproof?
What are Redbubble Stickers Made Of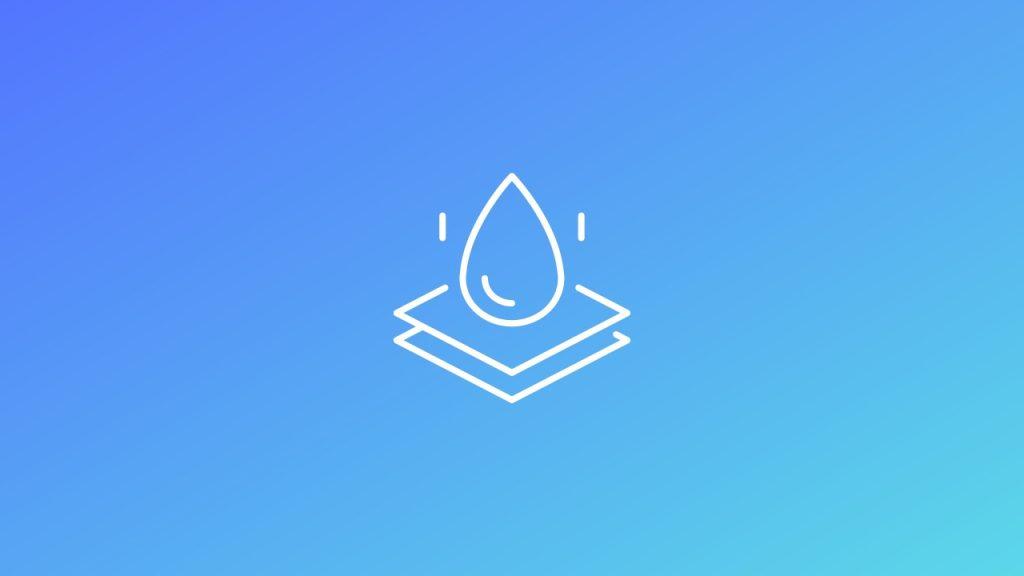 Waterproof stickers are a popular way of displaying important information while providing a level of protection from the elements. There are two main types of materials used for waterproof stickers: vinyl and BOPP (bi-axially oriented polypropylene). Vinyl is a plastic material that is more durable, while BOPP is more flexible and versatile.
Most Redbubble stickers, the old matte stickers, and even the new glossy and transparent stickers are made of vinyl, which is weatherproof and durable.
How Long Will Redbubble Sticker Last?
The lifespan of a sticker depends on the type of sticker. Vinyl stickers are the most durable and last for up to five years. They are resistant to scratching, water, and weathering. However, they can be difficult to remove from surfaces.
Polyester stickers last for up to two years and are easy to remove from surfaces. They are also resistant to water and weathering but not as much as vinyl stickers.
Removable paper-based stickers will last for up to one year before they start getting damaged or start peeling off surfaces.
Because Redbubble stickers are mostly made of vinyl, they can last for years on the right surface.
Are Redbubble Stickers Waterproof?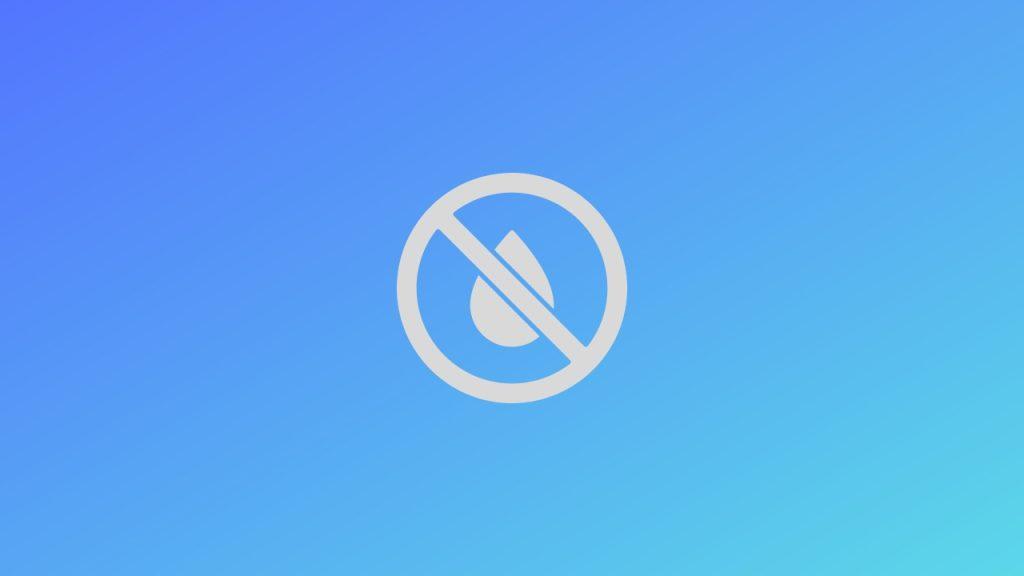 We can't say for sure if Redbubble stickers are waterproof or not. We can say that they are water-resistant, meaning that they should be able to withstand a little bit of water and moisture without being damaged.
In simple words, Redbubble stickers are not 100% waterproof, but they're water-resistant.
What is the difference?
Waterproof and water-resistant are often used interchangeably to describe a product's ability to repel water, but the two terms have different meanings. Waterproofing is an absolute seal, while water resistance is a temporary seal that can break or wear away over time.
To be waterproof, a product needs to have been created with the treatment of being water-resistant.
Waterproof materials are typically used for clothes that need to be worn in wet or humid conditions, such as rain or snow.
What is a Weatherproof Sticker?
Weatherproof stickers are stickers that can withstand the weather and not be damaged. They have a protective layer that keeps them from being wet, dirty or scratched. Weatherproof stickers are great for use on windows, doors, and surfaces that need protection from the elements.
Weatherproof stickers are a great way to protect your belongings from the weather. They come in different designs and colors so you can find one to match your personality.
Are All Redbubble Stickers Water-Resistant?
Redbubble stickers come in a variety of shapes and sizes and can be customized with images and text. They can be used as decoration or for various projects like scrapbooking, card-making, gift wrapping, etc.
And most importantly, all Redbubble stickers are made from water-resistant vinyl. In other words, the original Redbubble stickers, called matte stickers, and new glossy and transparent stickers are all water-resistant and durable. They can withstand various weather conditions and can last for years.
While vinyl stickers on their own aren't waterproof, laminating will protect them from water, oil, and sun. Laminate is a layer of plastic that's applied to protect the vinyl from anything and everything else.
Do Redbubble Stickers Stay on Cars?
The answer to this question is a resounding YES! Redbubble stickers are designed to withstand the elements and will last for years. They are using special UV-resistant ink that makes these stickers weatherproof and has an outdoor durability rating of years.
Conclusion
You want your stickers to last in the rain, in the dishwasher, and in time! You want stickers that will be worth your investment and won't take a bunch of work to place.
Redbubble has a variety of stickers that are perfect for any occasion. Whether you're in need of a dad joke or love for your significant other, these stickers are waterproof and can go anywhere you need them.
BONUS FOR YOU: Unleash your potential as a print-on-demand entrepreneur with this free guide – download now!
Here Are Some of My Favorite Tools For Print-on-demand
DESIGNS: For getting started, I like Kittl. It is a fantastic place with highly professional templates, that can be edited and used for print-on-demand. In my opinion, it is a go-to place for anyone who wants to make money with POD.
Another of my favorites is Creative Fabrica. They have millions of cheap graphics that can elevate your t-shirt design. If you are not the most skillful designer, then try Placeit or Vexels. These are platforms, where you can find thousands of pre-made t-shirt designs you can easily edit and publish on any print-on-demand platform. I recommend Placeit for beginners and after you get some sales move to Vexels.
GET UNLIMITED DIGITAL ASSETS – Envato Elements is a subscription-based digital assets platform that provides a wide range of digital assets. Whether you're in need of fonts, stock videos, photos, motion graphics, mock-ups, overlays, or brushes – you name it – Envato Elements is likely to have it. It's your one-stop service for all types of creative resources.
SELLING GRAPHIC DESIGNS – Freepik makes it simple to get your design in front of a huge audience of paying customers. It's a set-it-and-forget-it source of passive income. The earnings per download may seem small, but they can compound into decent money over time. And they are also accepting AI designs. Try it for free.
SELLING LOW-CONTENT BOOKS – Selling low-content and no-content books on Amazon can be a great way to boost your online income. I'm using Book Bolt to do the research, get pre-made interiors, and create covers. And you can try the platform for free.
Take your POD business to the next level. If you are serious about selling your designs on t-shirts, mugs, and other products, you need to sell them on the most significant marketplaces like Etsy or Amazon. It would be best if you also sold for the best prices through on-demand fulfillment companies like Printul or Printify.
Disclosure: Some of the links above may contain affiliate partnerships, meaning, at no additional cost to you, NechEmpire may earn a commission if you click through to make a purchase.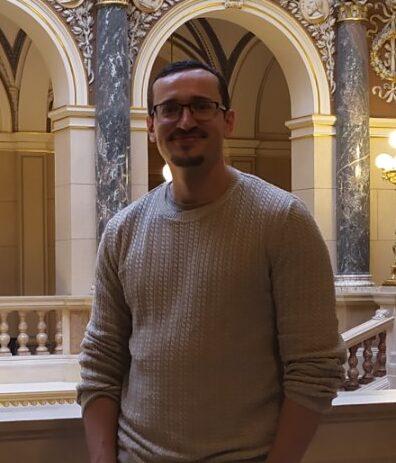 I'm Miroslav, a passionate graphic designer and AI enthusiast. At NechEmpire, I'm here to equip you with the knowledge and skills to turn your design passion into a thriving online business.
More Posts