(Last Updated On: April 1, 2023)
When people buy something on Redbubble, they will most likely purchase stickers.
Stickers are the highest quality product you can find on Redbubble.
Since people love it, you, as an artist, should consider focusing your design skills on selling stickers.
And in this article, I will give you 3 reasons why you should sell stickers on Redbubble.
Why Are People Buying Stickers on Redbubble?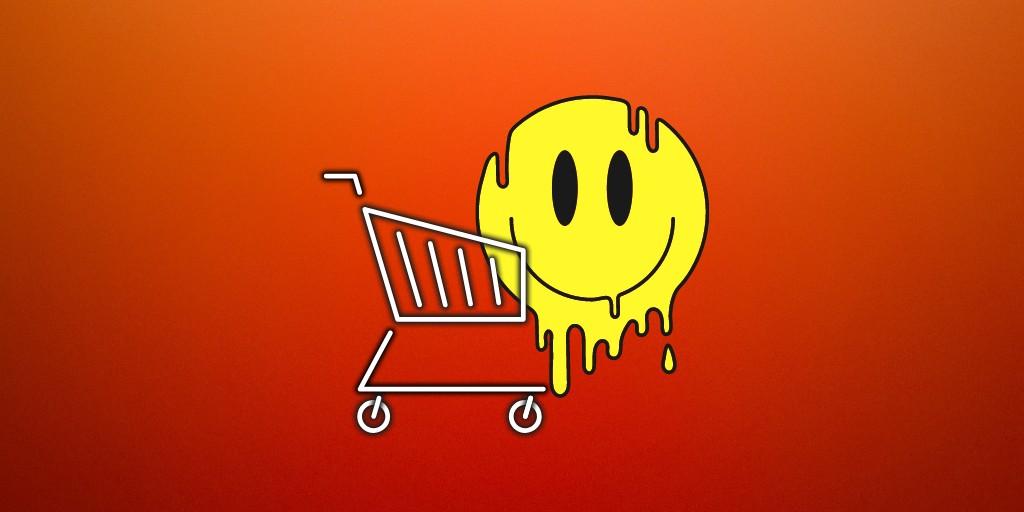 Stickers are a fun and popular way for people to express themselves and decorate their belongings. They look great on laptops, flasks, or mugs.
And they are cheap. You can buy 10 great quality stickers for 10 USD.
But why is Redbubble so popular when selling stickers?
So, you probably know that Redbubble is an online marketplace that connects independent artists and designers with customers looking for unique and personalized products.
The platform allows artists to sell their designs on a variety of products, including stickers, t-shirts, phone cases, and more.
There are over 90 products you can put your designs on and sell, but the best-selling products on Redbubble are stickers and t-shirts. This is why you should optimize your designs for those products.
Stickers are Cheap
Not only are stickers inexpensive to purchase, but customers on Redbubble typically receive significant discounts when buying in bulk.
Furthermore, many people add stickers to their overall purchase when buying t-shirts, mugs, or pillows on Redbubble.
To sell stickers on Redbubble, you simply need to upload your designs and check how good it looks on the different types of stickers.
Don't make the mistake of uploading mostly white artwork to stickers; it won't look good. I always recommend creating variants of your designs specifically for stickers.
Another tip I can give you, based on my personal experience as a Redbubble seller, is to set a price for stickers with at least a 100% margin. Don't be afraid to play with pricing; people will buy the stickers anyway.
Worldwide Customer Base
Redbubble is an ideal choice when it comes to selling stickers because of its wide customer base.
Thanks to its global reach, your designs stand the chance of being seen by people from all corners of the world!
Redbubble's customer base is also diverse.
The platform attracts customers who are looking for unique and personalized products, making stickers a popular product category.
Redbubble acts as a general store where everyone can find something they would like.
Easy-to-Use Platform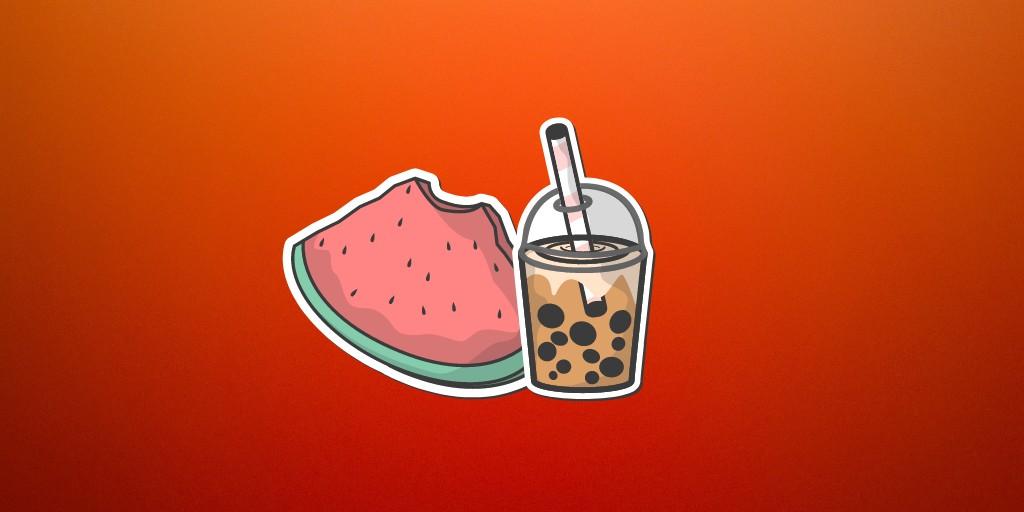 Finally, Redbubble is an easy-to-use platform, meaning that it provides both sellers and buyers with a simple interface that is easy to navigate.
As a seller, I can attest that uploading designs to Redbubble and making them available across the 90+ products is simple and straightforward.
The platform also has an intuitive interface that makes it easy to manage your account and sales. You can track your earnings, monitor your sales, and make adjustments to your designs or pricing strategy as needed.
This is incredibly helpful, as I can adjust the pricing of all my already published products with just a few clicks. This allows me to react quickly to different holidays and worldwide events.
Conclusion
Selling stickers on Redbubble is affordable and accessible for both sellers and buyers.
Thanks to Redbubble's wide customer base, you have an opportunity to reach a diverse audience, potentially increasing sales.
The platform attracts customers who are looking for unique, personalized products, making stickers a popular category.
Therefore, if you are interested in selling on Redbubble, I urge you to upload your designs today and pay special attention to how your artwork looks on stickers.
BONUS FOR YOU: Unleash your potential as a print-on-demand entrepreneur with this free guide – download now!
Here Are Some of My Favorite Tools For Print-on-demand
DESIGNS: For getting started, I like Kittl. It is a fantastic place with highly professional templates, that can be edited and used for print-on-demand. In my opinion, it is a go-to place for any person, who wants to make money with POD.
Another of my favorites is Creative Fabrica. They have millions of cheap graphics that can elevate your t-shirt design. If you are not the most skillful designer, then try Placeit or Vexels. These are platforms, where you can find thousands of pre-made t-shirt designs you can easily edit and publish on any print-on-demand platform. I recommend Placeit for beginners and after you get some sales move to Vexels.
I also use a platform called Simplified, which is an all-in-one tool that combines an AI writer, design editor, video editor, and social content planner into one simple platform. I love it. Just like Canva, Simplified has a free version, so you can try it here.
FREE DESIGNS: I love Canva. I'm using this platform almost every day. With Canva, you can create stunning t-shirt designs, they already have an entire section, where you can make your artwork from scratch or use some pre-made templates and edit them. Canva comes with two main pricing plans: FREE and PRO. And if you are a beginner, then I recommend the free plan, it should be enough for you.
SELL YOUR ART – Start selling your graphics, vectors, or photography on Wirestock to save time and make more money. Its Wirestock Program allows you to submit to multiple stock agencies and marketplaces in a single click. It is currently partnered with Shutterstock, Adobe, Alamy, Dreamstime, Pond5, and Depositphotos. Get a FREE account.
SELLING LOW-CONTENT BOOKS – Selling low-content and no-content books on Amazon can be a great way to boost your online income. Im using Book Bolt to do the research, get pre-made interiors, and create covers. And you can try the platform for free.
Take your POD business to the next level. If you are serious about selling your designs on t-shirts, mugs, and other products, you need to sell them on the biggest marketplaces like Etsy or Amazon. You should also sell for the best prices through on-demand fulfillment companies like Printul or Printify.
Disclosure: Some of the links above may contain affiliate partnerships, meaning, at no additional cost to you, NechEmpire may earn a commission if you click through to make a purchase.