(Last Updated On: July 3, 2022)
Redbubble is an online marketplace where people can sell their designs, art, and crafts. It is a platform that unites creators from all over the world.
Redbubble's mission is to support independent artists in their work and help them sell their products by providing them with a unique platform to showcase their work.
It is not easy to be an artist on this platform, but it is worth it. Most of the artists on this platform are making money, and their work is literally limitless.
If you want to belong to them, then in this article, I will try to answer most of the questions you may have about how to make a living as an artist on Redbubble.
GENERAL
In this section, I will answer some general questions about Redbubble.
Is it worth to sell on Redbubble?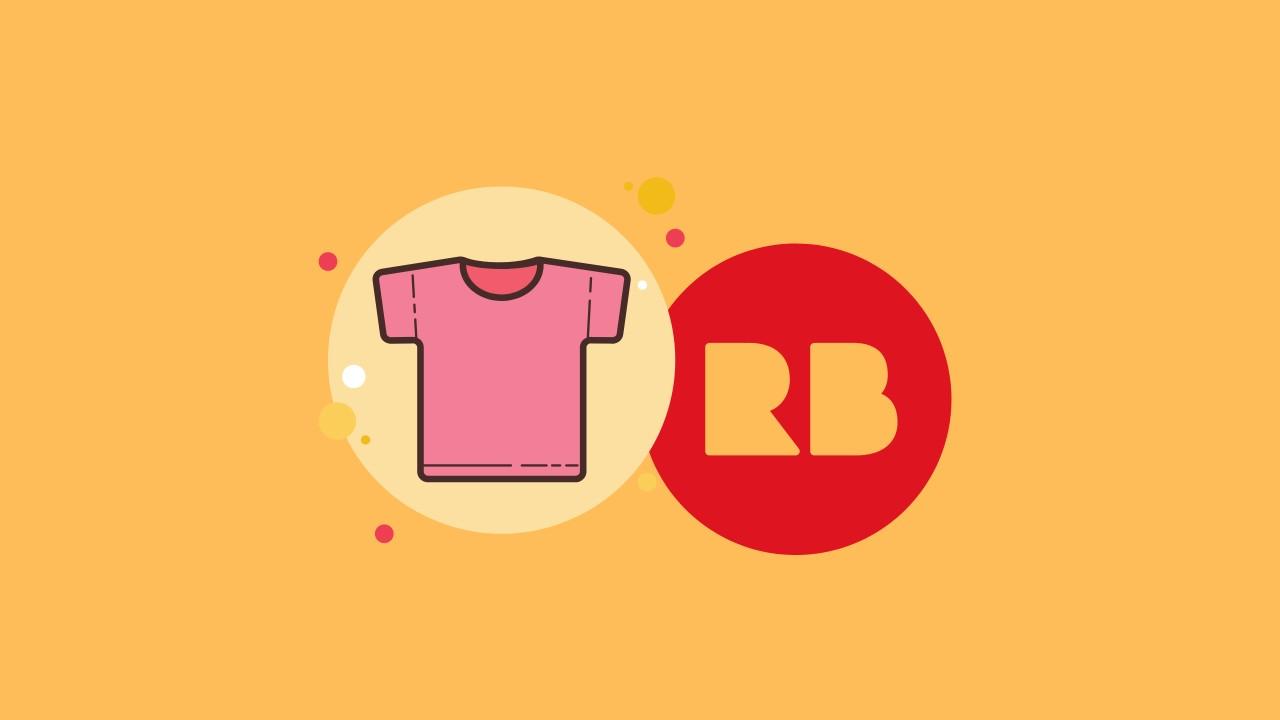 I'm using Redbubble as the main platform to sell my artwork for years, and I can definitely say, it is worth selling your designs on Redbubble. While you will not get rich, it is a starting point that should introduce you to print-on-demand.
If you are serious about POD, then you should start using Redbubble and then move on to Etsy, Merch by Amazon, or built your own e-commerce site with Shopify.
Can You Sell on Redbubble if You Are Under 18
It is not surprising that people often want to show off their creative side with t-shirts, mugs, and more. But how old do you have to be to sell your designs on Redbubble?
Redbubble has strict guidelines in place to ensure that all members are at least 16 years of age. It means, if you are under 16, you cannot create an account or have an account created or managed.
Here is the official statement: "Redbubble requires that all members be at least 16 years of age. This means you can not create an account or have an account created or managed on your behalf until you have turned 16."
Can You Have Multiple Account on Redbubble
I have written an entire article about this topic, you can read it here. To make things simple, let's say you can have multiple accounts on Redbubble, but you have to use a different email address to register your account.
UPLOADING
How does Redbubble differ from other platforms? Unlike other platforms, you're the main currency on Redbubble. All you have to do is upload your graphics or design and it will be added to your shop.
Can I upload the same design to Redbubble and to other POD platforms?
This is a question that many designers ask themselves when they are planning their next design project. The answer is yes, you can upload the same design to different POD platforms without any restriction. This makes it easier for designers to get the most out of their designs and save time and money.
And this is also a recommended method to make more money from your designs. Just upload your design on Redbubble and then upload the same design to Merch by Amazon, TeePublic, Spreadshirt, Zazzle, or Etsy.
To get more exposure, don't use the same title and the same description.
How many designs can I upload on Redbubble daily?
Redbubble is a site where you can sell your designs and showcase your work. They offer you the opportunity to upload up to 60 designs a day on their website. However, if you have multiple accounts, the 60 works per day limitation goes across all your accounts.
Should I upload daily, weekly or monthly on Redbubble?
Some people prefer uploading daily, others prefer uploading weekly, and others prefer uploading monthly. With that being said, there are pros and cons to each option. It is a personal preference. Generally speaking, it is better to upload at least a few designs a week to stay relevant to the Redbubble algorithm.
How many designs can you have on your Redbubble shop?
There is no limit to the number of designs you can have on your Redbubble shop. In fact, there are shops on Redbubble that have over 10k designs.
DESIGNING
Designing is the bread and butter for artists. So, what are the best practices when designing for Redbubble? Well, this section will answer a lot of important questions.
How many designs should I have on Redbubble to get sales?
It's important to understand that quantity and quality matter when it comes to selling your designs on Redbubble. The more designs you have uploaded, the more likely you'll be to come up in searches and potentially receive sales. A sweet spot for most sellers is to have at least 100 designs on Redbubble before you can see multiple sales.
Does Redbubble own your art?
According to the official statement from Redbubble, when you create something original and upload it to Redbubble, you own your creation. The important here is the phrase your original work. Because when you create a unique and original work, you are the owner of it.
What is the best dimension for uploading your designs to Redbubble?
In my opinion which is based on experience with selling different products on Redbubble, on t-shirts, posters, or phone cases, the design will look best when you use the 6000 x 8000 pixels dimension size. This is because with such size your design can easily fill a larger area without looking weird. Here is the complete tutorial about dimensions and sizes for Redubbble.
SELLING
Every day, I'm waiting for an email from Redbubble with the subject "You've made a sale." It is so exciting to sell on this platform.
Why should you change profit margins on Redbubble
By default, products on Redbubble are market up 20%. All products. To get most of your Redbubble shop, you should use something called dynamic pricing.
It means, in the beginning, you should set the profit margin for most products below 20% to get sales. After you get some sales, you should increase the pricing for the selling products by over 20%, but not more than 30%. Only the stickers are recommended to be set over 100%.
Can you change your Redbubble shop name?
Unfortunately, there is no way to change your Redbubble username or the shop name. There is the official statement. "Currently usernames cannot be changed on Redbubble as they function as your unique identifier. If you're dead-set on a name change you can delete your Redbubble account and create a new one with the desired username." 
If you want to use another shop name, I recommend opening another account.
How do you create a collection on Redbubble?
If you are a designer, you can use the Redbubble Collection tool to create your own collections of designs. This tool allows you to easily import your designs and create a collection.
If you want to learn more about how to create a collection on Redbubble, I have a complete tutorial page here.
Can I buying my own work on Redbubble?
The question of whether you should purchase your own work on Redbubble is a common one. There are no restrictions when we are talking about buying your own designs from Redbubble. I'm doing it often to see the quality of the products. However, if you buy your own stuff, you are not getting commission for the sale.
BONUS FOR YOU: Unleash your potential as a print-on-demand entrepreneur with this free guide – download now!
Here Are Some of My Favorite Tools For Print-on-demand
DESIGNS: For getting started, I like Kittl. It is a fantastic place with highly professional templates, that can be edited and used for print-on-demand. In my opinion, it is a go-to place for any person, who wants to make money with POD.
Another of my favorites is Creative Fabrica. They have millions of cheap graphics that can elevate your t-shirt design. If you are not the most skillful designer, then try Placeit or Vexels. These are platforms, where you can find thousands of pre-made t-shirt designs you can easily edit and publish on any print-on-demand platform. I recommend Placeit for beginners and after you get some sales move to Vexels.
I also use a platform called Simplified, which is an all-in-one tool that combines an AI writer, design editor, video editor, and social content planner into one simple platform. I love it. Just like Canva, Simplified has a free version, so you can try it here.
FREE DESIGNS: I love Canva. I'm using this platform almost every day. With Canva, you can create stunning t-shirt designs, they already have an entire section, where you can make your artwork from scratch or use some pre-made templates and edit them. Canva comes with two main pricing plans: FREE and PRO. And if you are a beginner, then I recommend the free plan, it should be enough for you.
SELL YOUR ART – Start selling your graphics, vectors, or photography on Wirestock to save time and make more money. Its Wirestock Program allows you to submit to multiple stock agencies and marketplaces in a single click. It is currently partnered with Shutterstock, Adobe, Alamy, Dreamstime, Pond5, and Depositphotos. Get a FREE account.
SELLING LOW-CONTENT BOOKS – Selling low-content and no-content books on Amazon can be a great way to boost your online income. Im using Book Bolt to do the research, get pre-made interiors, and create covers. And you can try the platform for free.
Take your POD business to the next level. If you are serious about selling your designs on t-shirts, mugs, and other products, you need to sell them on the biggest marketplaces like Etsy or Amazon. You should also sell for the best prices through on-demand fulfillment companies like Printul or Printify.
Disclosure: Some of the links above may contain affiliate partnerships, meaning, at no additional cost to you, NechEmpire may earn a commission if you click through to make a purchase.