I'm Miroslav, a passionate graphic designer and AI enthusiast. At NechEmpire, I'm here to equip you with the knowledge and skills to turn your design...Read more
(Last Updated On: March 28, 2023)
Creatives work hard to make their craft and be able to show it off to the world, so they can make a living from their art.
Painters, graphic designers, and photographers especially want to gain recognition for their skill and effort by reaching out to as large an audience as possible.
Previously, selling your artwork was a complex process. You had to put in much effort to reach customers through galleries, exhibitions, and other limited distribution channels.
But nowadays we have something called print-on-demand.
A technology, that gives creative professionals access to a larger audience and allows them to conveniently market and sell their art with fewer resources.
In fact, print-on-demand technology has become popular among many creative people as they can print and market their work to the general public.
What's more, this method eliminates the fear of financial loss and other risks associated with traditional printing methods, while making it incredibly easy to share one's art with the world.
In this article, I'll explore the benefits of print-on-demand for independent artists and creatives, and why you should consider this option for your own work.
The Convenience of Print-on-Demand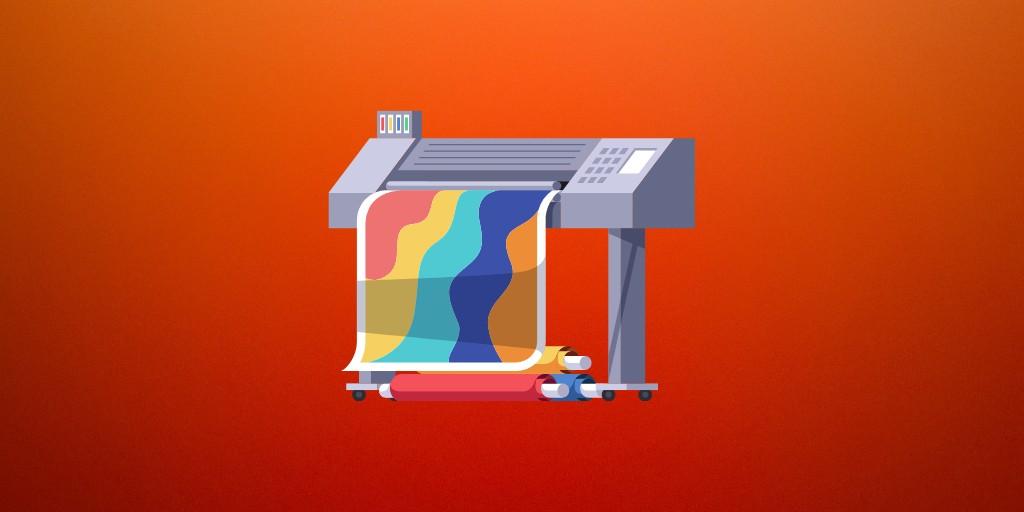 As an independent artist or creative, you have numerous tasks to juggle.
Crafting fresh ideas to promote your current portfolio, can be difficult to navigate everything without feeling overwhelmed.
Fortunately, there are ways you can manage all the key responsibilities without getting lost in the details.
With print-on-demand, you can focus on what you do best – creating.
That's because print-on-demand companies take care of the printing and shipping processes for you, leaving you free to focus on your craft.
The great benefit of print-on-demand is that it eliminates the need to keep inventory.
You don't have to commit upfront and order a bulk of products like you would with physical printing.
This ensures that you save time, energy, and money while ensuring that your customers get quality products efficiently.
The truth is that with print-on-demand, you only print what you need when you need it.
Another convenience of print-on-demand is that it allows you to offer a wide range of products.
You can give your customers more options and let them express themselves through products they love with customizable t-shirts, mugs, posters, and phone cases!
Increased Earnings
With this method, you can increase your earnings without having to pay for costly printing and shipping expenses as with traditional methods.
So it's a fantastic way of making money through your creative work.
With print-on-demand, you can earn a better profit margin as the printing and shipping processes are streamlined and cost-effective.
You can also reach an audience beyond the local market and access a worldwide customer base.
Marketplaces like Redbubble, Spreadshirt, or Society6 are great for this, allowing you to put your work on sale 24/7 and making it easier for potential buyers to find it.
With this method, you can improve your earnings by marketing and selling more products.
Time-saving Features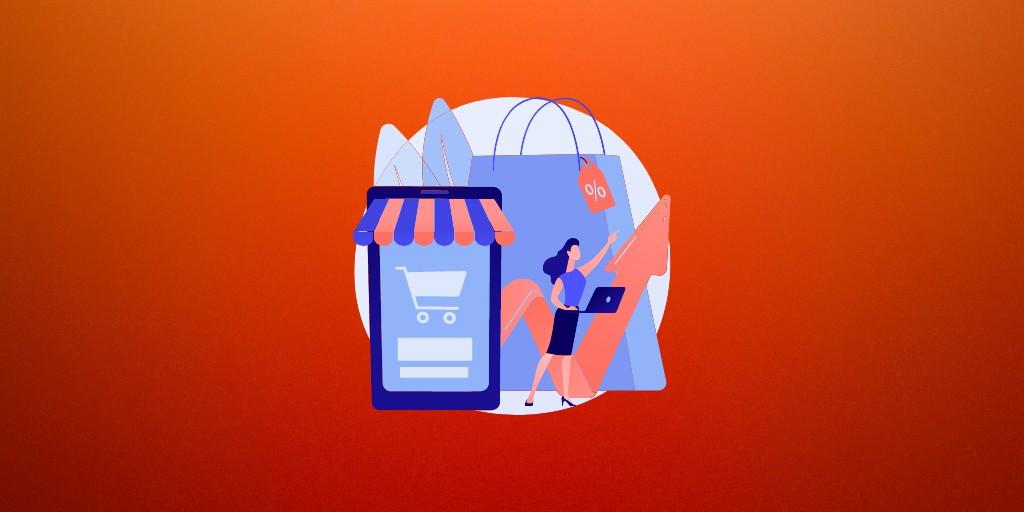 As I mentioned before, with print-on-demand, you only have to focus on the design creation process.
The printing and shipping processes are automated, so you don't have to worry about the logistics of printing and shipping your work.
Additionally, you get the opportunity to test new designs and product ideas quickly and efficiently.
With traditional printing methods, you have to order a large number of products upfront, which can be expensive.
With print-on-demand, you can test new ideas and designs without the risk, which means you can focus on creating and refining your work without worrying about unsold products.
Customization Options
Print-on-demand gives you a much wider range of product selection and design capabilities.
Plus, it offers the added benefit of giving you the freedom to produce custom prints and offer tailored products that cater to your customers' needs.
The customization option opens up avenues for you to express your creativity and build stronger customer relationships.
It also boosts the perceived value of products and leads to increased engagement and loyalty from customers.
This can be especially beneficial for independent artists and creatives who are building their brands and audience.
Marketing Benefits
Increased visibility and brand exposure are one of the most significant benefits of using print-on-demand marketplaces.
With online platforms like Redbubble and Society6, you have the opportunity to reach a global audience, which can significantly increase your brand exposure.
Furthermore, Redbubble is marketing your design to gain more exposure. They are utilizing Google Ads to promote your design to new audiences.
Additionally, some platforms offer email marketing campaigns, social media integrations, and other features that can help you connect with new customers.
Conclusion
To sum up, print-on-demand technology is an incredibly useful tool for artists.
It has so many advantages like its capacity to generate revenue, its convenient nature, time-saving qualities, and customization options making it well worth thinking about.
You can also use it to effectively market your work – a huge plus!
No matter what stage of your creative journey you're on, print-on-demand can support you in increasing your reach and sales, leaving more time for what matters – creating.
So, if you're an independent artist or creative looking to grow your brand and reach a wider audience, don't hesitate to explore the world of print-on-demand.
You never know what opportunities it might bring!
BONUS FOR YOU: Unleash your potential as a print-on-demand entrepreneur with this free guide – download now!
Here Are Some of My Favorite Tools For Print-on-demand
DESIGNS: For getting started, I like Kittl. It is a fantastic place with highly professional templates, that can be edited and used for print-on-demand. In my opinion, it is a go-to place for anyone who wants to make money with POD.
Another of my favorites is Creative Fabrica. They have millions of cheap graphics that can elevate your t-shirt design. If you are not the most skillful designer, then try Placeit or Vexels. These are platforms, where you can find thousands of pre-made t-shirt designs you can easily edit and publish on any print-on-demand platform. I recommend Placeit for beginners and after you get some sales move to Vexels.
GET UNLIMITED DIGITAL ASSETS – Envato Elements is a subscription-based digital assets platform that provides a wide range of digital assets. Whether you're in need of fonts, stock videos, photos, motion graphics, mock-ups, overlays, or brushes – you name it – Envato Elements is likely to have it. It's your one-stop service for all types of creative resources.
SELLING GRAPHIC DESIGNS – Freepik makes it simple to get your design in front of a huge audience of paying customers. It's a set-it-and-forget-it source of passive income. The earnings per download may seem small, but they can compound into decent money over time. And they are also accepting AI designs. Try it for free.
SELLING LOW-CONTENT BOOKS – Selling low-content and no-content books on Amazon can be a great way to boost your online income. I'm using Book Bolt to do the research, get pre-made interiors, and create covers. And you can try the platform for free.
Take your POD business to the next level. If you are serious about selling your designs on t-shirts, mugs, and other products, you need to sell them on the most significant marketplaces like Etsy or Amazon. It would be best if you also sold for the best prices through on-demand fulfillment companies like Printul or Printify.
Disclosure: Some of the links above may contain affiliate partnerships, meaning, at no additional cost to you, NechEmpire may earn a commission if you click through to make a purchase.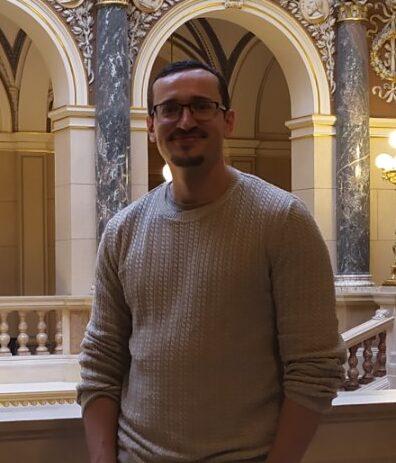 I'm Miroslav, a passionate graphic designer and AI enthusiast. At NechEmpire, I'm here to equip you with the knowledge and skills to turn your design passion into a thriving online business.
More Posts