(Last Updated On: January 6, 2023)
Creative Fabrica All Access subscription is a fantastic deal that includes access to all the creative assets you need to produce your next print-on-demand product or low content book.
I have been using this monthly subscription since 2020 to get illustrations and fonts and graphics for my print-on-demand designs and low content books interiors.
I find it really helpful to be able to access all sorts of things without having to search all over the internet.
I have access to all the illustrations, fonts, and graphics for one simple monthly fee and it has made my life as a graphic designer so much easier. They have everything I need when I need it. They even have pre-made editable templates for all of my needs like logbooks, or journals.
In this post, I want to talk about my experience with Creative Fabrica and answer some of the most commonly asked questions.
What is Creative Fabrica All Access Subscription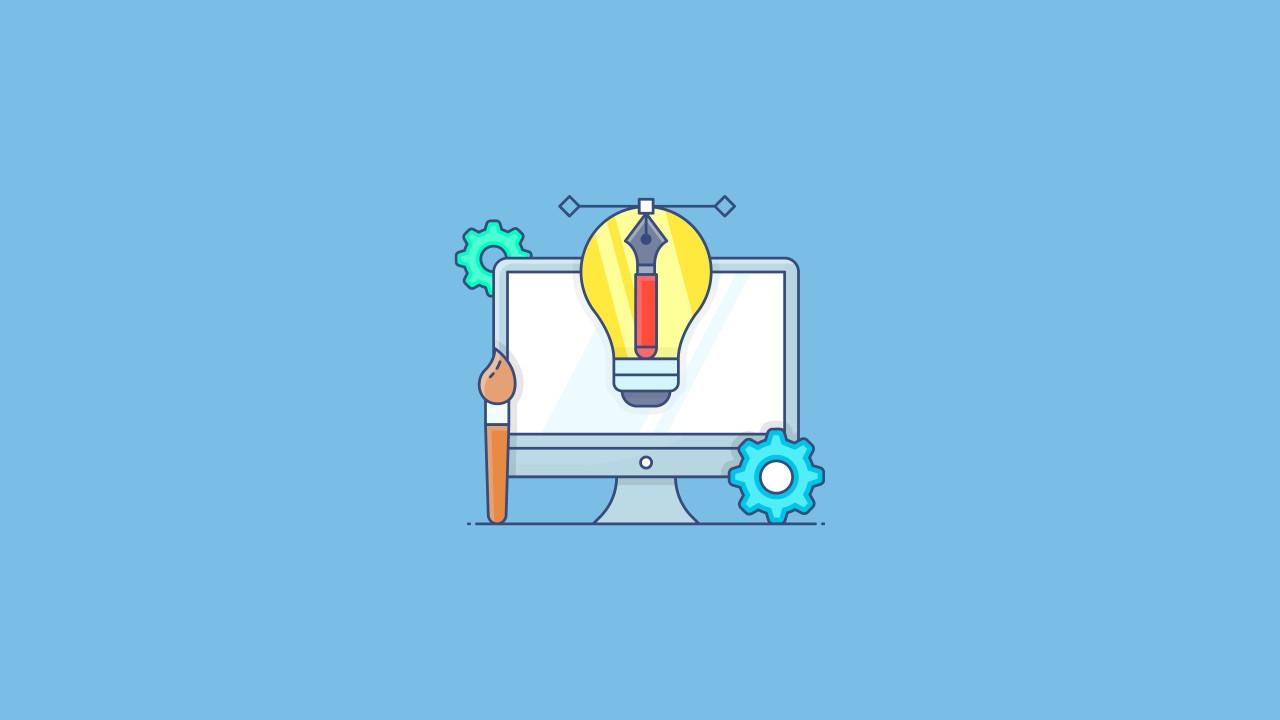 Creative Fabrica is an online platform for designers and artists. They offer a variety of subscription plans, with each plan giving you access to different products.
There are 5 main product libraries on the site: graphics, fonts, crafts, embroidery, and classes. Each of these libraries has its own subscription plan; however, the All Access Subscription gives you access to all the assets on the Creative Fabrica platform.
What's more, all the assets come with a POD license, so you can easily use them on any print-on-demand platform like Redbubble, Etsy, Zazzle, or Merch by Amazon.
Here is a simple overview of all the plans:
How Much is a Creative Fabrica All Access Subscription?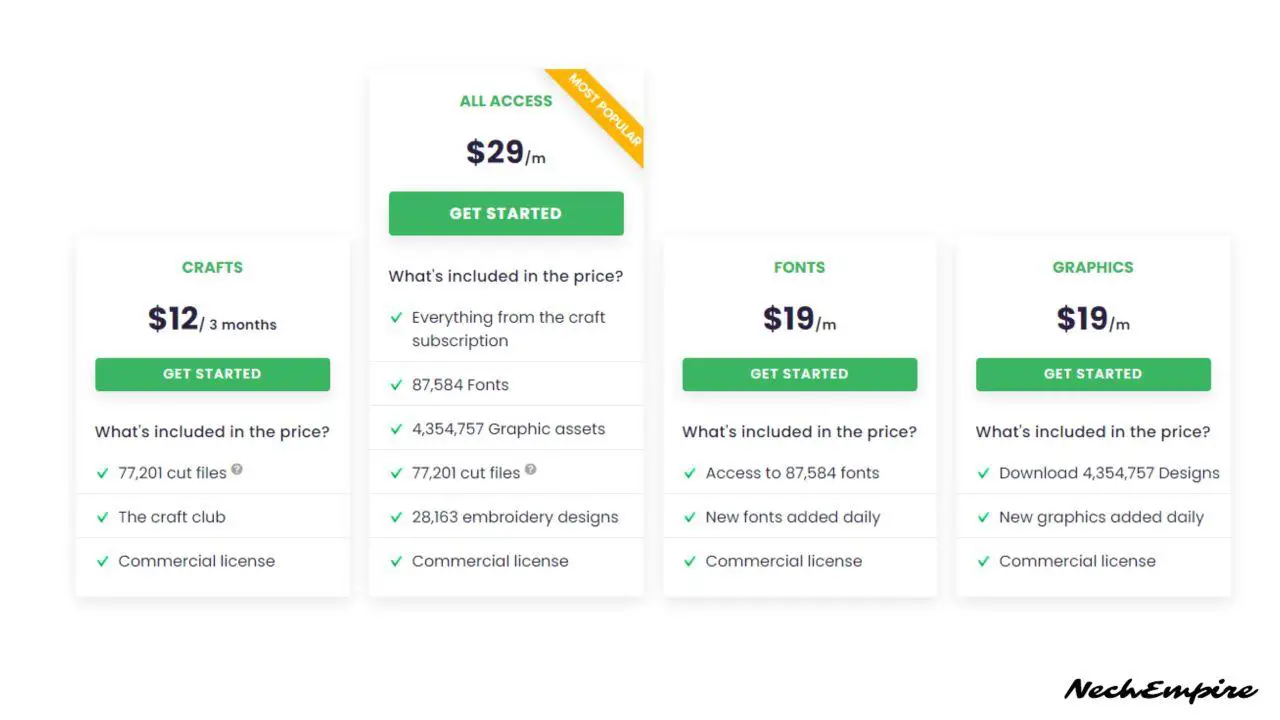 A Creative Fabrica All Access subscription is the ultimate membership for those who want to take their creative endeavors to the next level. With unlimited access to all of the libraries on the platform, you can now use any font, or illustration on your next design without copyright issues.
At the time of writing, the All Access subscription cost $29 per month, but you can try it for $1 for the first month. With this monthly plan, you'll get instant access to 1 million assets, all with commercial licenses.
Get the All Access Subscription – First month only $1
What's Included in the Creative Fabrica All Access Subscription?
As I have already mentioned, with this subscription plan, you get access to all the graphics, crafts, fonts, or courses on Creative Fabrica.
According to Creative Fabrica, you get access to:
Everything from the craft subscription
87,369 Fonts
4,346,008 Graphic assets
76,696 cut files
28,070 embroidery designs
Commercial license
Can you use Creative Fabrica for Commercial Use?
Creative Fabrica is a popular platform where you can find graphics and fonts to design your personal or commercial projects. You can use the fonts and graphics on both personal and commercial projects. Even for print-on-demand.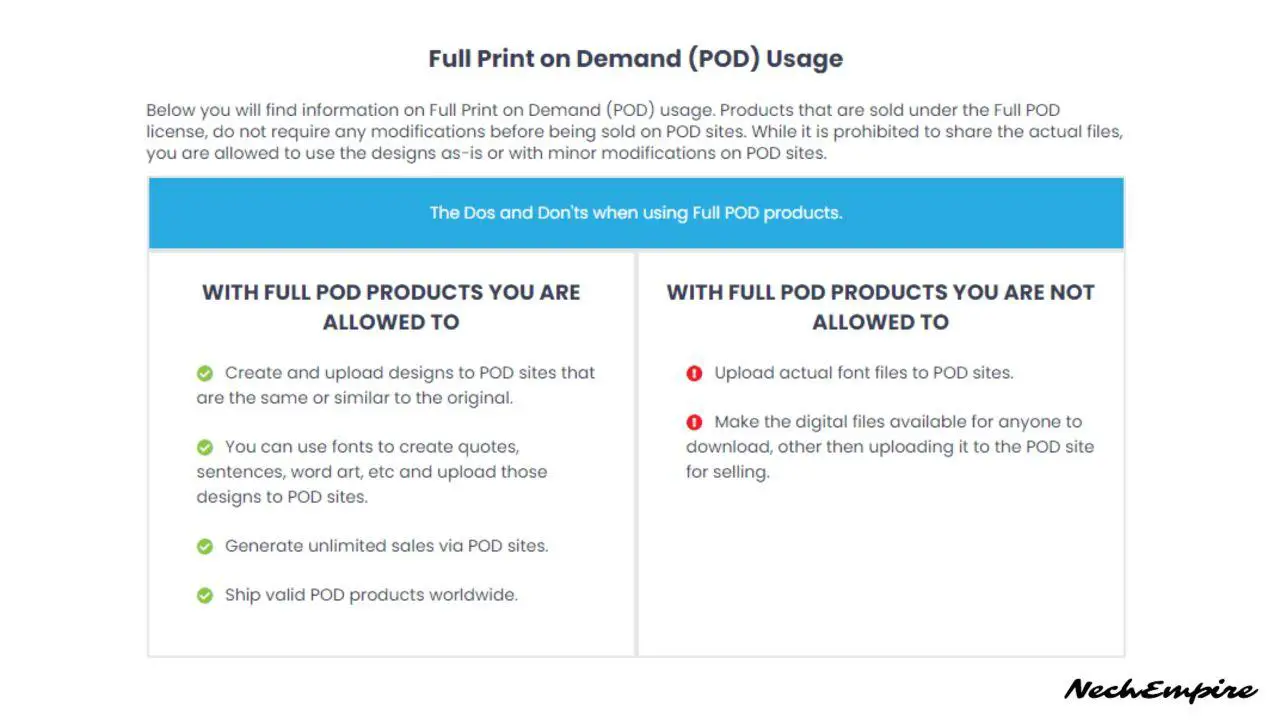 This is an official Creative Fabrica statement about the license.
Products can be used to create unlimited projects and/or products (both physical & digital) for personal and commercial use. Fonts can be used to create quotes, texts, names, and templates or may be incorporated in designs as much as you'd like.
Products can be used for Print on Demand (POD). Depending on if the product is Basic POD or Full POD, the allowed usage differs. Basic POD will require alteration to products so it does not compete with the original product. Full POD allows you to use products without alteration.
FAQs – Creative Fabrica All Access Subscription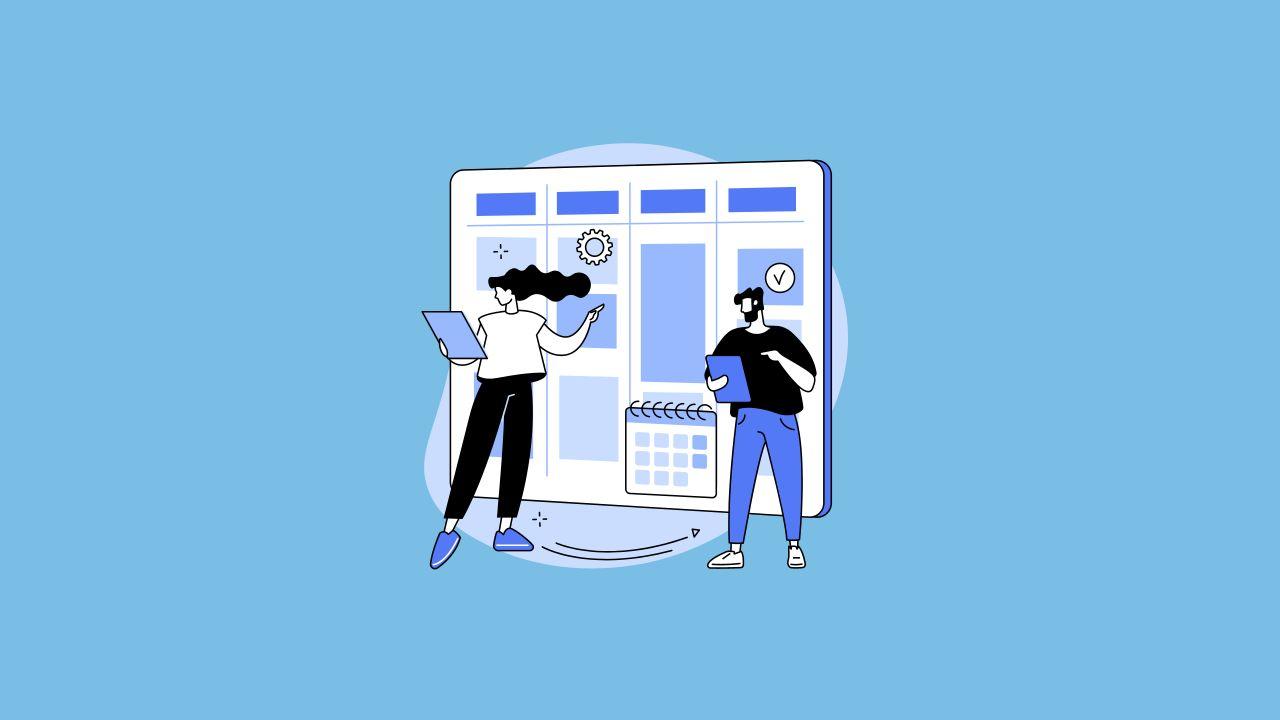 Creative Fabrica is an incredible place for designers. And not only for designers, but it is also a place where you can find everything you need to make better artwork. It is a time-saving tool for many of us.
However, a lot of you probably have a few questions about this marketplace and its subscription plans. And in this section, I will try to answer the frequently asked questions about Creative Fabrica and the All Access subscription.
What is Creative Fabrica $1 Subscription?
Online services are allowing new users to use their products for a limited time, either for free or for a symbolic price.
Call it a trial if you want.
Creative Fabrica $1 subscription is a kind of trial, where you get access to all the files on the marketplace, for a symbolic one dollar for one month.
After this period, you can either continue to use Creative Fabrica by choosing any of their plans, or you can cancel the subscription without any questions.
What License is Included?
All downloaded files always come with a commercial license. If you have the All Access subscription, you get the Full Print on Demand (POD) Usage.
This means you can create a design from any element you download from Creative Fabrica, upload it on any POD platform (Redbubble, Zazzle, TeePublic, Merch by Amazon, etc.), and sell them as your own without any copyright issues.
However, you can create new designs with these elements only when your subscription is active.
How to Cancel Creative Fabrica Subscription
YES, you can easily cancel any subscription plan on Creative Fabrica. However, you should understand, that the subscription is working on an auto-renew model, every month, your plan is renewed until you cancel it.
When you decide to cancel your subscription, you will keep having access until the end of your paid period. After that, your subscription will stop.
If you want to end your subscription to Creative Fabrica, simply go to your account and click on the subscription in the left sidebar. On the right side of your Active subscription, press the View button. Now, you will see information about your subscription, including an option to Cancel Subscription. Click this button to cancel your subscription.
What Happens When I End My Subscription?
Once you cancel your subscription to Creative Fabrica, you will lose access to download new files. It is also important to understand that you cannot create any new design from the elements you have already downloaded.
However, if you had created something unique from the downloaded illustrations or fonts, you don't need to delete these designs from any POD site.
Final Thoughts
If you are a full-time designer or just an enthusiast who wants to start selling artwork on POD marketplaces like Merch by Amazon, Redbubble, Spreadshirt, Zazzle, and more, or you want to create books and sell them on Amazon KDP, then Creative Fabrica is for you.
It is a time saver for designers, and with millions of illustrations, fonts, crafts, and graphics, even a non-designer can create fascinating designs and sell them to other people.
BONUS FOR YOU: Unleash your potential as a print-on-demand entrepreneur with this free guide – download now!
Here Are Some of My Favorite Tools For Print-on-demand
DESIGNS: For getting started, I like Kittl. It is a fantastic place with highly professional templates, that can be edited and used for print-on-demand. In my opinion, it is a go-to place for any person, who wants to make money with POD.
Another of my favorites is Creative Fabrica. They have millions of cheap graphics that can elevate your t-shirt design. If you are not the most skillful designer, then try Placeit or Vexels. These are platforms, where you can find thousands of pre-made t-shirt designs you can easily edit and publish on any print-on-demand platform. I recommend Placeit for beginners and after you get some sales move to Vexels.
I also use a platform called Simplified, which is an all-in-one tool that combines an AI writer, design editor, video editor, and social content planner into one simple platform. I love it. Just like Canva, Simplified has a free version, so you can try it here.
FREE DESIGNS: I love Canva. I'm using this platform almost every day. With Canva, you can create stunning t-shirt designs, they already have an entire section, where you can make your artwork from scratch or use some pre-made templates and edit them. Canva comes with two main pricing plans: FREE and PRO. And if you are a beginner, then I recommend the free plan, it should be enough for you.
SELL YOUR ART – Start selling your graphics, vectors, or photography on Wirestock to save time and make more money. Its Wirestock Program allows you to submit to multiple stock agencies and marketplaces in a single click. It is currently partnered with Shutterstock, Adobe, Alamy, Dreamstime, Pond5, and Depositphotos. Get a FREE account.
SELLING LOW-CONTENT BOOKS – Selling low-content and no-content books on Amazon can be a great way to boost your online income. Im using Book Bolt to do the research, get pre-made interiors, and create covers. And you can try the platform for free.
Take your POD business to the next level. If you are serious about selling your designs on t-shirts, mugs, and other products, you need to sell them on the biggest marketplaces like Etsy or Amazon. You should also sell for the best prices through on-demand fulfillment companies like Printul or Printify.
Disclosure: Some of the links above may contain affiliate partnerships, meaning, at no additional cost to you, NechEmpire may earn a commission if you click through to make a purchase.