(Last Updated On: January 7, 2023)
Creating and selling products with your own brand on Amazon, Etsy, or a print-on-demand site like Redbubble is a great idea.
However, most people get stuck in the process of designing their designs.
That's why Creative Fabrica comes in handy. It is an empowering marketplace for graphic designers that help you find anything from logos, to book cover design, to illustrations, fonts, and more.
In this article, I want to share with you all the benefits of why should you use Creative Fabrica for print-on-demand business.
What is Creative Fabrica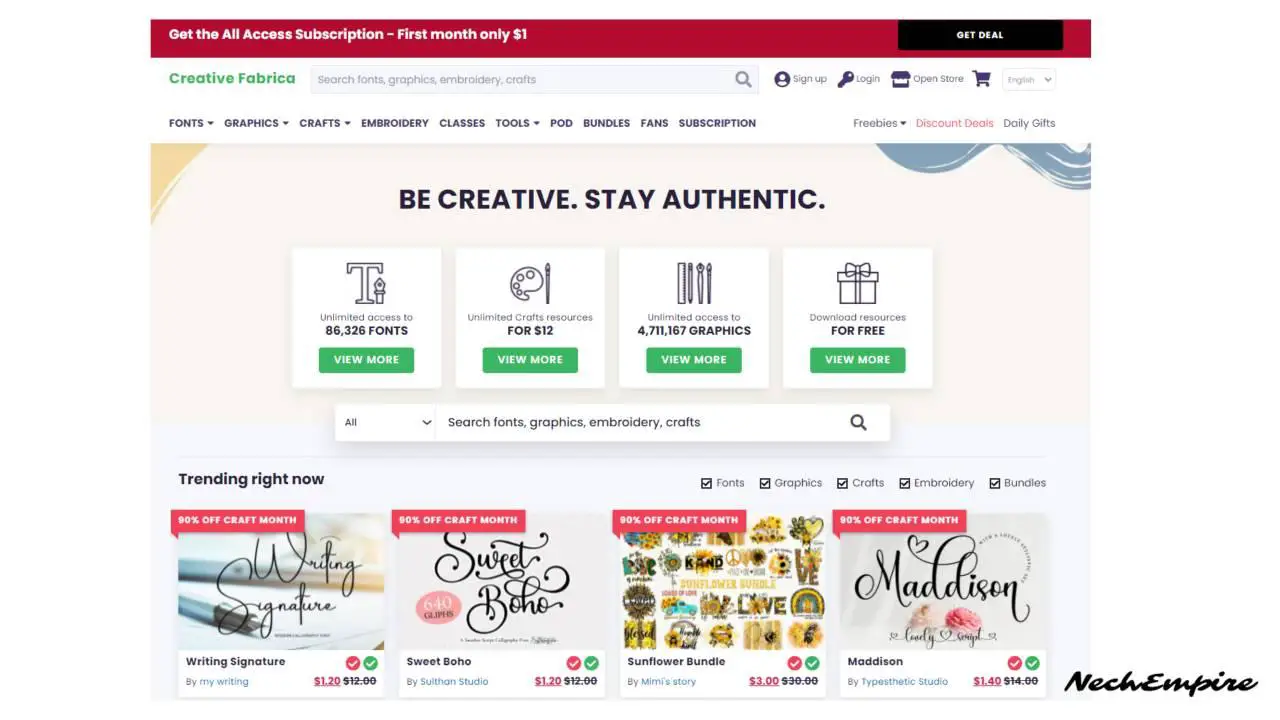 Creative Fabrica is an online store where you can find premade graphics, fonts, templates, quotes, and more.
They offer a wide variety of graphics so you're sure to find what you need whether it be for your business or personal use. You can also get access to all the templates for one simple monthly fee.
BONUS: In partnership with NechEmpire, Creative Fabrica gives you unlimited access to over 4 million fonts, graphics, & digital crafting resources for just $1! Get all access now.
Why I Love Creative Fabrica for POD
As a graphic designer, you may think that you need to be skilled in Photoshop and Illustrator to make money on platforms like Redbubble and Spreadshirt. The truth is that you can use more simple tools and services to create your artwork.
To be honest, I'm not a skillful designer, but I can still make money selling my designs on Redbubble and Spreadshirt.
How is that even possible?
It is simple, I'm using tools like Canva and Creative Fabrica, that are helping simplify the process of designing.
I found that it is more time-effective for me to get a print-on-demand licensed illustration from Creative Fabrica and add text to it, to create a unique and interesting design.
The advantage of this approach is that it saves me time and energy. This is great news because I have more time to create another design.
Is Creative Fabrica For Commercial Use?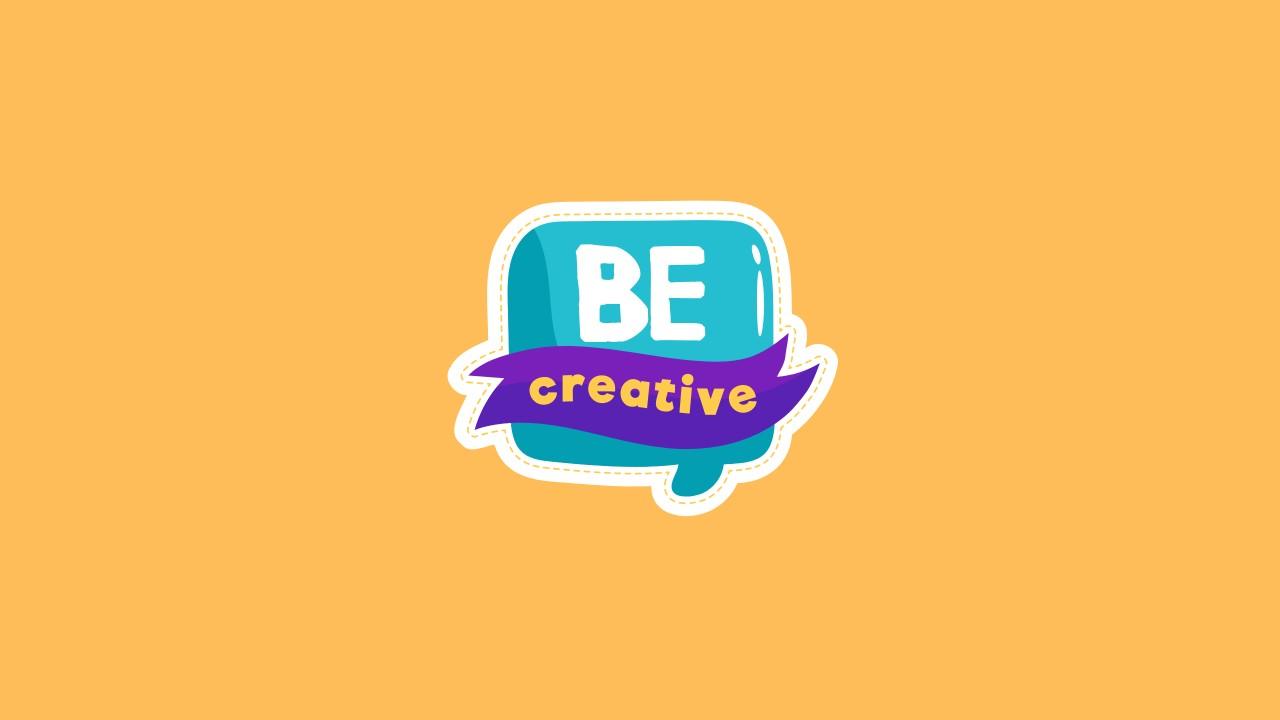 Creative Fabrica has two different licenses available for use through their subscription – the Basic print license and the Full print license. The best option is dependent on your needs and budget.
NOTE: Because I'm not a lawyer when it comes to matters of licensing and copyright, it is prudent for even the most novice of Creative Fabrica users to take some time and read through these licenses themselves.
However, if you are using Creative Fabrica for print-on-demand and you want to sell their designs on products like t-shirts, mugs, or posters, you have to always check if the illustration comes with a print-on-demand license. If yes, there should be no issue with your design.
But I'm using another approach, which is much safer. When I'm using the illustration from Creative Fabrica, I'm always adding value to it. In other words, I'm adding another element like text, another graphic, or I'm changing colors.
With this approach, you are completely safe, because you are creating a new, unique design.
Is Creative Fabrica Free?
While Creative Fabrica has a free section, called Freebies, you cannot safely use the graphics, and fonts for commercial use until you get a subscription.
SAFELY is an important word here, because selling designs on Redbubble, Zazzle, Etsy, or Amazon, means, you are agreeing with their terms of service, and if these platforms have an issue with your design (copyright infringement), they will remove it, or suspend you from their platforms.
Creative Fabrica $1 Subscription
Just imagine you can use a platform with millions of graphics, illustrations, and fonts for one single US dollar. YES, this is not a dream, it is a reality, at least at the time of writing.
Creative Fabrica offers a $1 subscription for the first month. You can also call it a trial if you want. After the first month, you can then freely decide if you want to continue to use Creative Fabrica or not.
If you want to continue using Creative Fabrica, then you need to use one of their subscription plans, which starts at $19 per month.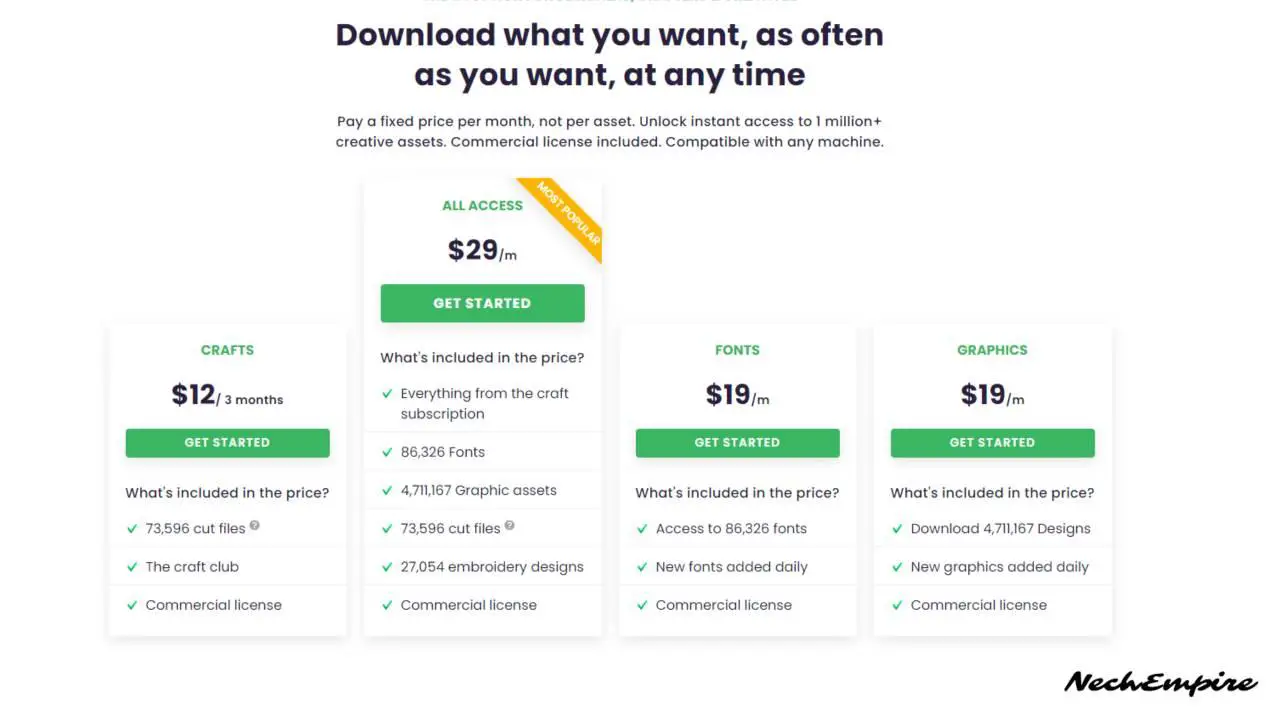 Let's clarify something about the subscription.
When downloading products under a subscription, you can use them as long as your subscription is active. After the subscription is canceled or expires, you will still be able to sell the products you have created while it was active, but you will not be able to modify them or create new ones.
The only exception will be products you created with a Full POD license – those will need to be removed from your store as soon as you cancel your subscription. But this is only valid if you do not make any significant changes to the design.
How to Cancel Creative Fabrica Subscription
The subscription automatically renews to maintain your service and benefits. In order to cancel the automatic renewal, you can do it simply from your dashboard. However, you will have access to all items for the remainder of your pre-paid period.
Is Creative Fabrica Worth It?
In my opinion, Creative Fabrica is absolutely worth it. For a low monthly subscription you get access to millions of elements, fonts and graphics as long you are paying for their service.
While you can still pay for any single element or graphic and download it with a POD license, the subscription model is better if you are trying to sell your designs on platforms like Redbubble for a longer period of time.
Final Thoughts
I'm a less skillful designer and I've never been a fan of spending hours making sure my designs are perfect. I've always struggled to find time to do any design work, so I need to use platforms that are making designing simpler.
I use Creative Fabrica almost every day. With the combination of Canva and Creative Fabrica, I can create designs in a fraction of the time.
And for me, time is a very valuable commodity, and if I can pay $29 per month for a service that will save me a lot of time when designing, will pay it.
BONUS FOR YOU: Unleash your potential as a print-on-demand entrepreneur with this free guide – download now!
Here Are Some of My Favorite Tools For Print-on-demand
DESIGNS: For getting started, I like Kittl. It is a fantastic place with highly professional templates, that can be edited and used for print-on-demand. In my opinion, it is a go-to place for any person, who wants to make money with POD.
Another of my favorites is Creative Fabrica. They have millions of cheap graphics that can elevate your t-shirt design. If you are not the most skillful designer, then try Placeit or Vexels. These are platforms, where you can find thousands of pre-made t-shirt designs you can easily edit and publish on any print-on-demand platform. I recommend Placeit for beginners and after you get some sales move to Vexels.
I also use a platform called Simplified, which is an all-in-one tool that combines an AI writer, design editor, video editor, and social content planner into one simple platform. I love it. Just like Canva, Simplified has a free version, so you can try it here.
FREE DESIGNS: I love Canva. I'm using this platform almost every day. With Canva, you can create stunning t-shirt designs, they already have an entire section, where you can make your artwork from scratch or use some pre-made templates and edit them. Canva comes with two main pricing plans: FREE and PRO. And if you are a beginner, then I recommend the free plan, it should be enough for you.
SELL YOUR ART – Start selling your graphics, vectors, or photography on Wirestock to save time and make more money. Its Wirestock Program allows you to submit to multiple stock agencies and marketplaces in a single click. It is currently partnered with Shutterstock, Adobe, Alamy, Dreamstime, Pond5, and Depositphotos. Get a FREE account.
SELLING LOW-CONTENT BOOKS – Selling low-content and no-content books on Amazon can be a great way to boost your online income. Im using Book Bolt to do the research, get pre-made interiors, and create covers. And you can try the platform for free.
Take your POD business to the next level. If you are serious about selling your designs on t-shirts, mugs, and other products, you need to sell them on the biggest marketplaces like Etsy or Amazon. You should also sell for the best prices through on-demand fulfillment companies like Printul or Printify.
Disclosure: Some of the links above may contain affiliate partnerships, meaning, at no additional cost to you, NechEmpire may earn a commission if you click through to make a purchase.