(Last Updated On: November 15, 2022)
Is Creative Fabrica legit? In this article, I want to share with you my experience as a POD seller with this website.
With the rise of print-on-demand marketplaces, we are seeing many artists trying to sell their artworks on products like t-shirts, mugs, stickers, or posters.
And not only artists, but many people with non-designing skills are also now using POD to make money.
The reason why this is possible is by using tools and services like Canva, Kittl, Vexels, Placeit, or Creative Fabrica.
What is Creative Fabrica?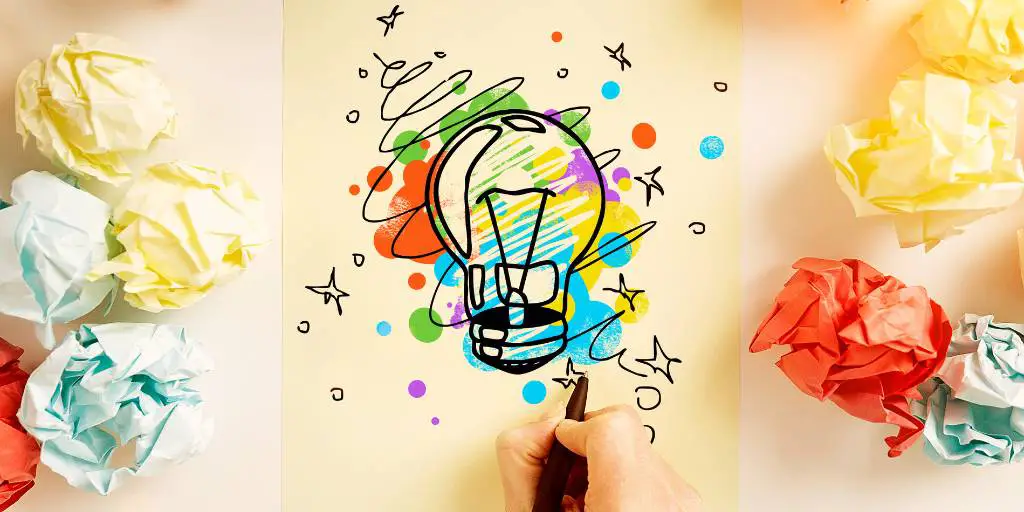 Creative Fabrica is one of the best places to find premade graphics, fonts, templates, quotes, and more. They offer a wide variety of design elements that can be used for any print-on-demand project.
While you can buy and download any graphic element or font with a POD license, there are also different monthly subscription plans you can get.
I'm currently using the All Access Subscription where I get access to millions of graphics for a reasonable price.
Besides the graphics and fantastic fonts, you get also access to various tools like ShapeCloud or their new AI feature.
Yes, with the rise of AI generators, even this website comes with its AI tool – CF Spark.
Why I Use Creative Fabrica for POD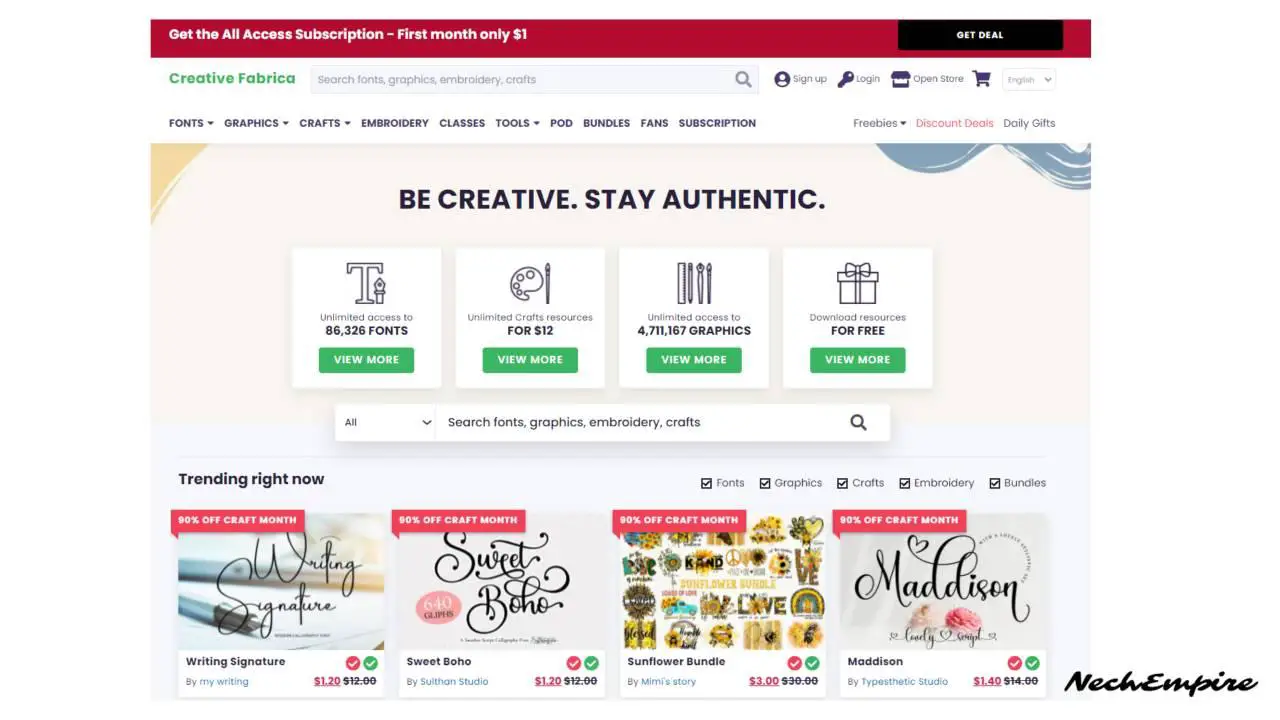 Graphic designers use many different programs and platforms to get their work out there. Some of the most common ones include Adobe Photoshop and Illustrator, which are quite hard to master. And they are also expensive.
This can be difficult for some designers, who don't have the time or budget to invest so much in tools such as these.
As a non-designer, I like to use a tool called Canva. It is a beginner-friendly, intuitive, and affordable graphic editor. I combine it with the graphics I get from Creative Fabrica to create unique designs.
This way, I can create tons of eye-catching designs in almost no time, and then upload them to my favorite marketplaces like Redbubble, Etsy, and Spreadshirt.
So, Is Creative Fabrica Legit?
Creative Fabrica is an excellent marketplace for any designers who are looking for creating designs for their print-on-demand project.
With millions of graphics, elements, fonts, or illustrations, where most of which come with a POD license, it offers one of the best values for the money at the moment.
You can either purchase any single element with the POD license or use the subscription plan where you get full access to everything on this marketplace.
I have a monthly All Access subscription which is a fantastic deal because I'm selling my designs on Redbubble, Spreadshirt, and Etsy.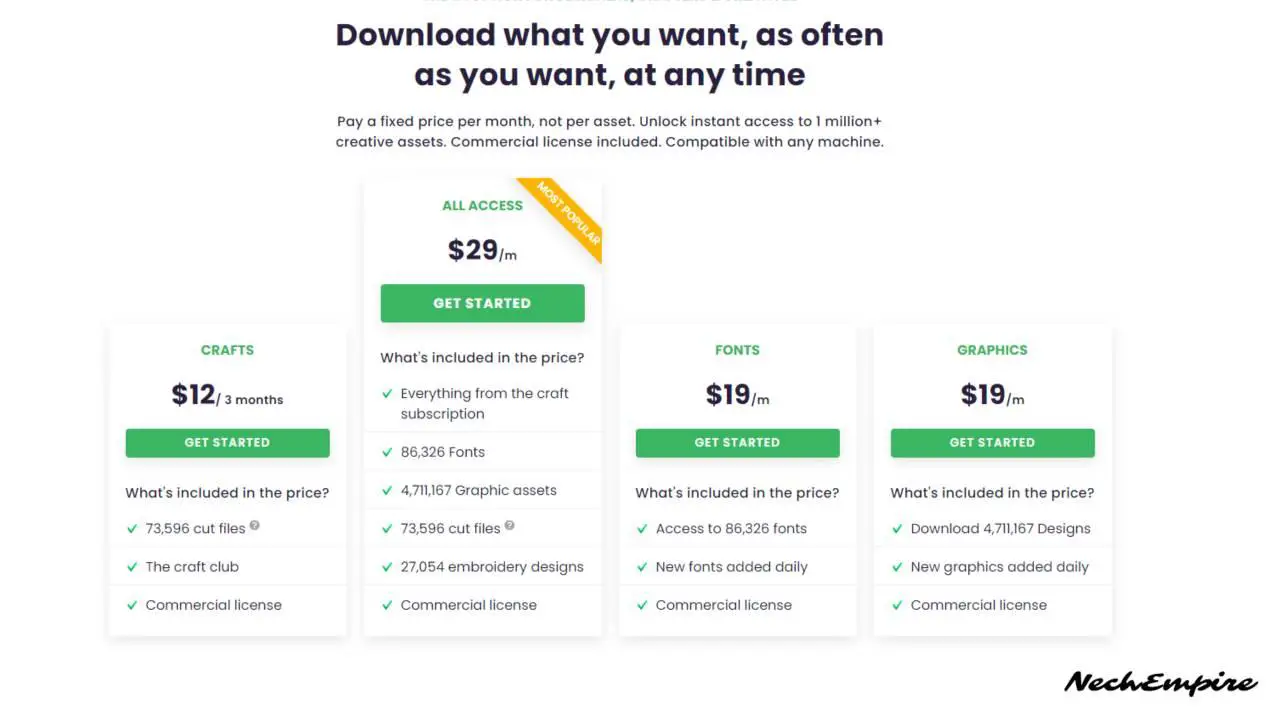 I'm also creating low-content books for Amazon KDP and I like their KDP section where I can find tons of different interiors for my books.
Is Creative Fabrica Better Than Creative Market?
Creative Market is among the best places to buy and sell fonts, themes, graphics, and more.
It is also a marketplace that allows designers and independent creatives to sell their work and earn extra money.
There are plenty of options available to you on the site, including fonts, themes, graphics, and more.
Creative Market and Creative Fabrica are both websites that provide original stock art, graphic design, and more to users. They both have a low-cost pricing model that makes it affordable for businesses and individuals to buy licensing rights.
It is hard to choose which one is best because it is about personal preference.
Is Creative Fabrica Free?
Creative Fabrica is a marketplace where you can find either a single element or use a monthly subscription to get access to all graphics, fonts, patterns, crafts, and more.
That said, Creative Fabrica is not free, but there is a special freebie section where you can find some free stuff.
The freebies section is constantly changing and comes with time-limited offers. Here you can find different fonts, graphics, or crafts, that also come with commercial licenses as well.
While all the stuff in this section is free to download, you have to sign up for a free account to be able to do it.
Final Thoughts
Creative Fabrica is an educational and creative resource for crafters, designers, and low-content book publishers. They offer a variety of creative projects, instructional videos, and articles to help you get your craft off the ground.
Creative Fabrica is a legit marketplace and safe to use. I've been using their all-access subscription for the last two years without any problems at all.
Here Are Some of My Favorite Tools For Print-on-demand
Thank you for reading this article. I hope you found it helpful as you build your own print-on-demand business.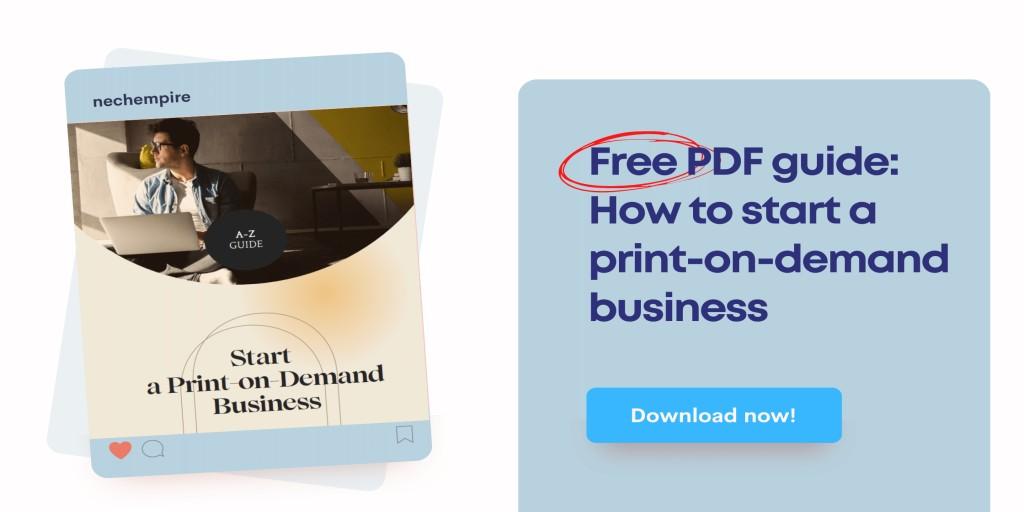 Here are also some tools I use as a designer that I hope you will also find helpful.
Designs: For getting started, I really like Kittl. It is a fantastic place with highly professional templates, that can be edited and used for print-on-demand. In my opinion, it is a go-to place for any person, who wants to make money with POD.
Another of my favorites is Creative Fabrica. They have millions of cheap graphics that can elevate your t-shirt design. If you are not the most skillful designer, then try Placeit or Vexels. These are platforms, where you can find thousands of pre-made t-shirt designs you can easily edit and publish on any print-on-demand platform. I recommend Placeit for beginners and after you get some sales move to Vexels.
Free Designs: I love Canva. I'm using this platform almost every day. With Canva, you can create stunning t-shirt designs, they already have an entire section, where you can make your artwork from scratch or use some pre-made templates and edit them. Canva comes with two main pricing plans: FREE and PRO. And if you are a beginner, then I recommend the free plan, it should be enough for you.
If you need a fast graphic tool for creating stunning designs, you should try Kitll. This is a next-generation design creation platform new online graphic design tool. It is an insanely fast and easy-to-use graphic tool similar to Canva.
Sell Your Art on Etsy for Free: Fear no more. Simply open an Etsy store via this link and you will receive 40 listings absolutely free of charge. This means 40 products you can sell for free. Once you click on the link for 40 free listings, you be walked through the process of opening your own store. It is fast, easy, and fun!
Take your POD business to the next level. If you are serious about selling your designs on t-shirts, mugs, and other products, you need to sell them on the biggest marketplaces like Etsy or Amazon. You should also sell for the best prices through on-demand fulfillment companies like Printul or Printify.
Disclosure: Some of the links above may contain affiliate partnerships, meaning, at no additional cost to you, NechEmpire may earn a commission if you click through to make a purchase.