(Last Updated On: September 27, 2021)
Is it worth using Vexels or Placeit for increasing your Redbubble sales?
In this article, I will introduce you to two of my favorite platforms, made specifically for print on demand and merch sellers. 
I'm talking about Vexels and Placeit. A two identical online platforms with a variety of tools and designs you need to build a successful print-on-demand business. 
Both platforms come with a paid subscription, and it is not necessary to use both of them. Just choose the one that suits your needs and start creating awesome-looking designs.  
But before we get right into the article, if you like an idea about making money with print-on-demand platforms, you should subscribe to my YouTube channel, because on this channel I like to talk all about realistic ways to making money online and really showing you my journey along the way to creating a side hustle.
And I want to help you basically achieve the same levels of success that I am achieving. So if you want to see more of that and you want to improve your online income, then you are in the right place.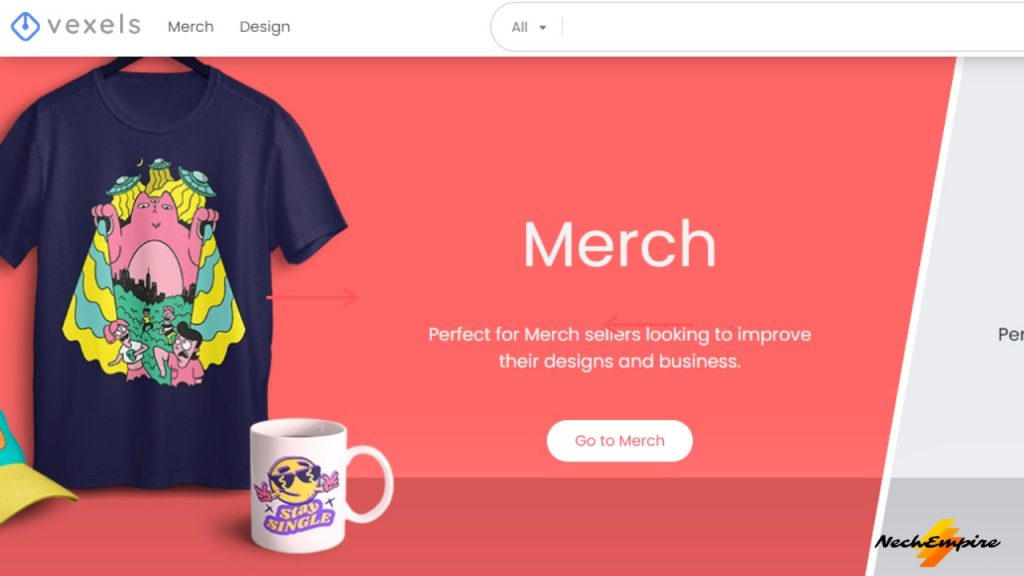 The first website I have been using is called Vexels. I like the tools, and graphics they provide and which are helping me as a non-designer to create outstanding artwork for my Redbubble shop. 
Vexels comes with a huge library of graphics, illustrations, t-shirt designs, mockups, templates, and much more for all purposes. Not only for the t-shirt business. 
But what I really like about Vexels is the wide range of custom designs that you won't find on other similar platforms. It is incredible how good-looking these designs are, and many of them are also easily editable in a PSD format. 
Yes, that's true. Vexels offers thousands of t-shirt graphics, editable t-shirts, and templates you can easily use for your print-on-demand shop. 
Another cool thing is that Vexels is adding new designs almost every day and if you are using a paid plan, you can also request a design only for yourself.
This will save you a lot of money when you consider that on places such as Fiverr or Upwork you are paying around 20 dollars per unique design. 
As a new designer, you need to upload hundreds of designs to your POD marketplace to get traffic to your shop, and tools like Vexels are great for this purpose.
And when you download your design, you get a full POD license, so you can upload it on different print on demand sites. 
Vexels Pricing
Once you subscribe to Vexels you get access to all the tools and designs you need to build a successful print-on-demand business. Vexels comes with three Merch plans, where the basic one gets you 100 downloads per month, 2 design requests, full access to a library of tools, and nonstop support. 
Sounds simple, but pricing for Vexels is a bit more complicated. There are two main subscription plans: Design and Merch.
Design subscription is way cheaper than the Merch, it starting at $7.50, but you cant use the designs for your print-on-demand business. This is because those designs are not coming with a POD or Merch license but only for Commercial use.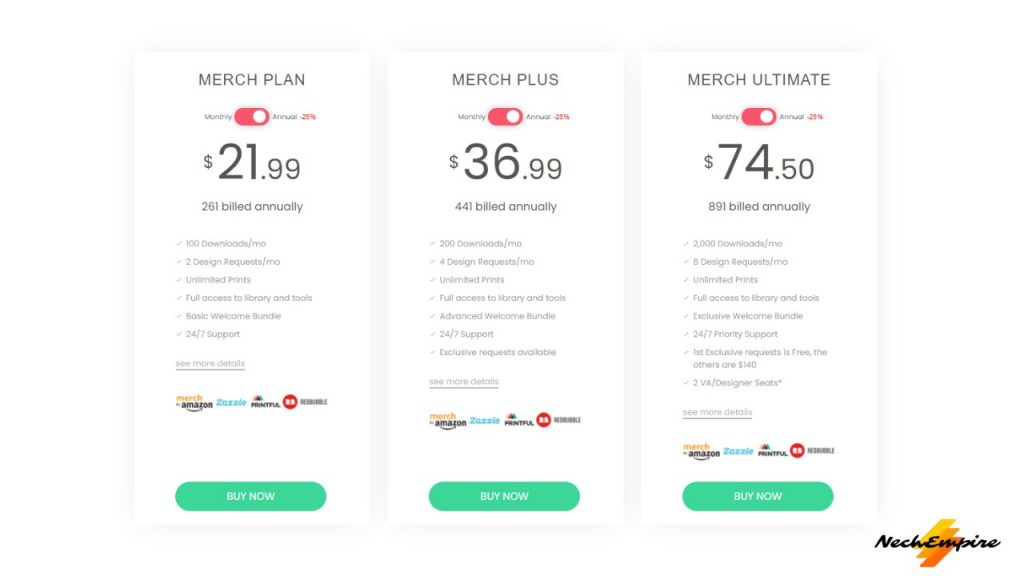 As a designer who wants to sell the design from Vexels on Redbubble, you need to get a Merch subscription. Because according to Vexels, "You can do that with a Merch subscription, which gives access to Print-ready designs to sell on Print-on-demand platforms and also unlocks powerful online tools to create your own designs. Merch Products and Tools are not available for Design subscriptions."
For me, the basic plan is all I need, because I am using another online platform pretty similar to Vexels.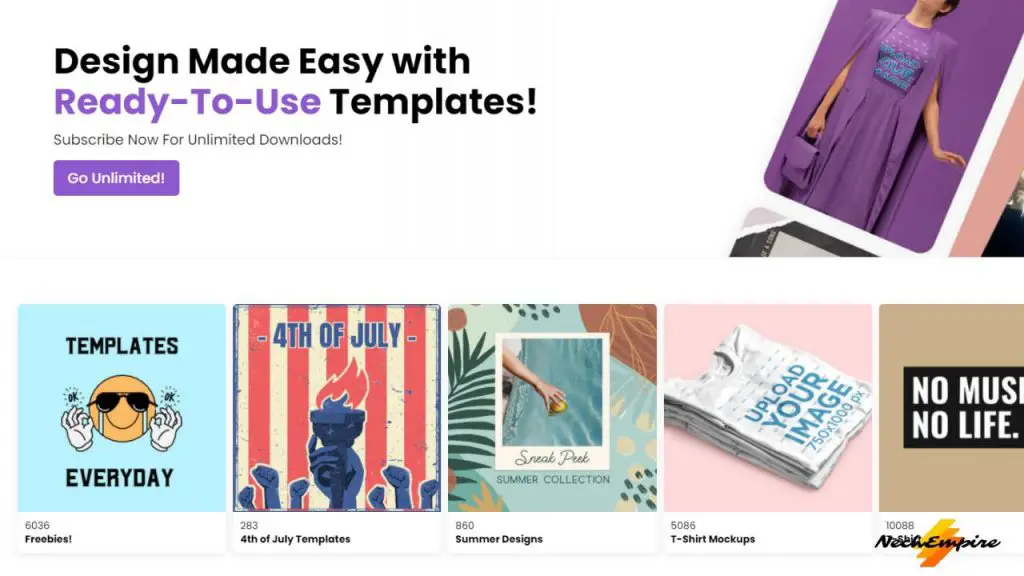 The second tool I am currently using is Placeit.
Placeit is an online tool that is offering designs ready to upload for print-on-demand sites, and not only that. The platform provides you with logos, templates, animated videos, and mockups.
This is everything you need for selling on POD sites.  
For me, Placeit is the best place where can I create awesome mockups for my t-shirt designs.
On Placeit you will find thousands of customizable designs divided into categories, and as with Vexels, they are adding new designs every single day. 
Placeit Pricing
Placeit is a paid tool that comes with a simplified subscription. For only 15 dollars per month, you get access to all the mockups, designs, logos, and video templates.
There is no limit to downloads as on Vexels and all the designs you are creating come with a full POD license and can be used on any print-on-demand sites such as Redbubble, Amazon, Spreadshirt, Etsy, or Zazzle. 
Pricing for Placeit is 14.95 per month or $89.69 per year. This covers unlimited downloads with commercial use license.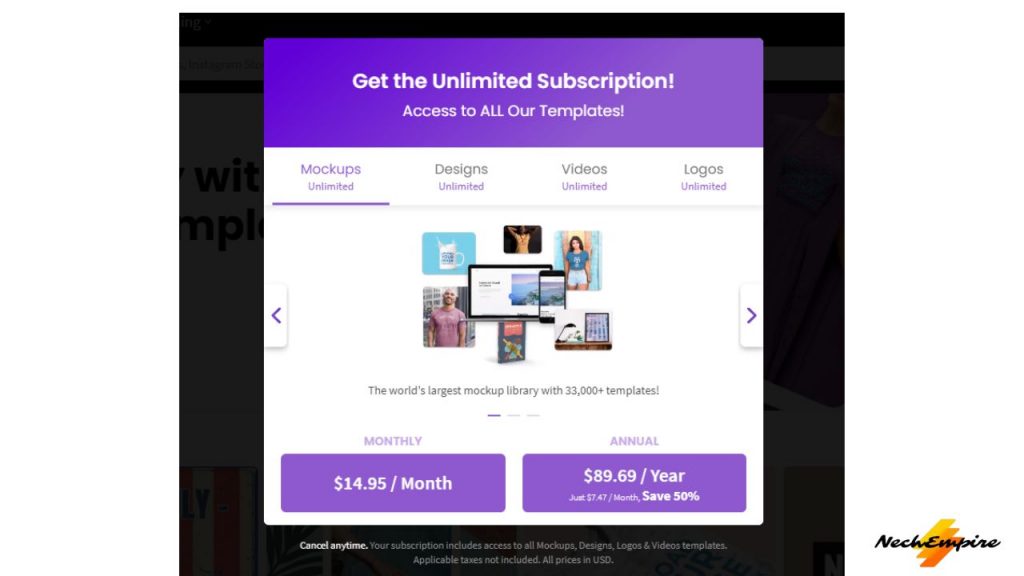 With Placeit subscription, you can publish, broadcast, display, and distribute the content you create on this platform. You can also put the final design on any kind of product and then sell those products. You can also apply to register trademarks with the designs and logos you make.
Vexels vs Placeit – The Conclusion
So, what is better, Vexels or Placeit.
Both platforms are almost identical, but in my opinion, if you are a new seller, you should start with Placeit, which is cheaper, comes with unlimited downloads, and after you start getting few sales, moving on to Vexels, that is expensive but has a better interface, and more illustrations to use.
Placeit is the best option if you are starting your print-on-demand journey. It has all you need for a successful start.
Vexels is the best option if you have little experience and you want to start a print-on-demand business.
BONUS FOR YOU: Unleash your potential as a print-on-demand entrepreneur with this free guide – download now!
Here Are Some of My Favorite Tools For Print-on-demand
DESIGNS: For getting started, I like Kittl. It is a fantastic place with highly professional templates, that can be edited and used for print-on-demand. In my opinion, it is a go-to place for any person, who wants to make money with POD.
Another of my favorites is Creative Fabrica. They have millions of cheap graphics that can elevate your t-shirt design. If you are not the most skillful designer, then try Placeit or Vexels. These are platforms, where you can find thousands of pre-made t-shirt designs you can easily edit and publish on any print-on-demand platform. I recommend Placeit for beginners and after you get some sales move to Vexels.
I also use a platform called Simplified, which is an all-in-one tool that combines an AI writer, design editor, video editor, and social content planner into one simple platform. I love it. Just like Canva, Simplified has a free version, so you can try it here.
FREE DESIGNS: I love Canva. I'm using this platform almost every day. With Canva, you can create stunning t-shirt designs, they already have an entire section, where you can make your artwork from scratch or use some pre-made templates and edit them. Canva comes with two main pricing plans: FREE and PRO. And if you are a beginner, then I recommend the free plan, it should be enough for you.
SELL YOUR ART – Start selling your graphics, vectors, or photography on Wirestock to save time and make more money. Its Wirestock Program allows you to submit to multiple stock agencies and marketplaces in a single click. It is currently partnered with Shutterstock, Adobe, Alamy, Dreamstime, Pond5, and Depositphotos. Get a FREE account.
SELLING LOW-CONTENT BOOKS – Selling low-content and no-content books on Amazon can be a great way to boost your online income. Im using Book Bolt to do the research, get pre-made interiors, and create covers. And you can try the platform for free.
Take your POD business to the next level. If you are serious about selling your designs on t-shirts, mugs, and other products, you need to sell them on the biggest marketplaces like Etsy or Amazon. You should also sell for the best prices through on-demand fulfillment companies like Printul or Printify.
Disclosure: Some of the links above may contain affiliate partnerships, meaning, at no additional cost to you, NechEmpire may earn a commission if you click through to make a purchase.