I'm Miroslav, a passionate graphic designer and AI enthusiast. At NechEmpire, I'm here to equip you with the knowledge and skills to turn your design...Read more
(Last Updated On: February 1, 2023)
Print-on-Demand (POD) is an amazing opportunity that entrepreneurs and businesses of all sizes can take advantage of.
This model allows you to create and distribute products without having to invest in costly inventory.
Instead, you just create your design, upload them to a POD platform and you'll be ready to go! Selling your products will be effortless.
POD has been a game-changer.
It lets you avoid costly investments in inventory, unlike traditional manufacturing where you have to pre-order large quantities in anticipation of sales.
The beauty is that with POD you only pay for the products that have been ordered by customers.
This means that the POD fulfillment company only prints your design on the product when someone has bought it.
How Does Print-on-Demand Work?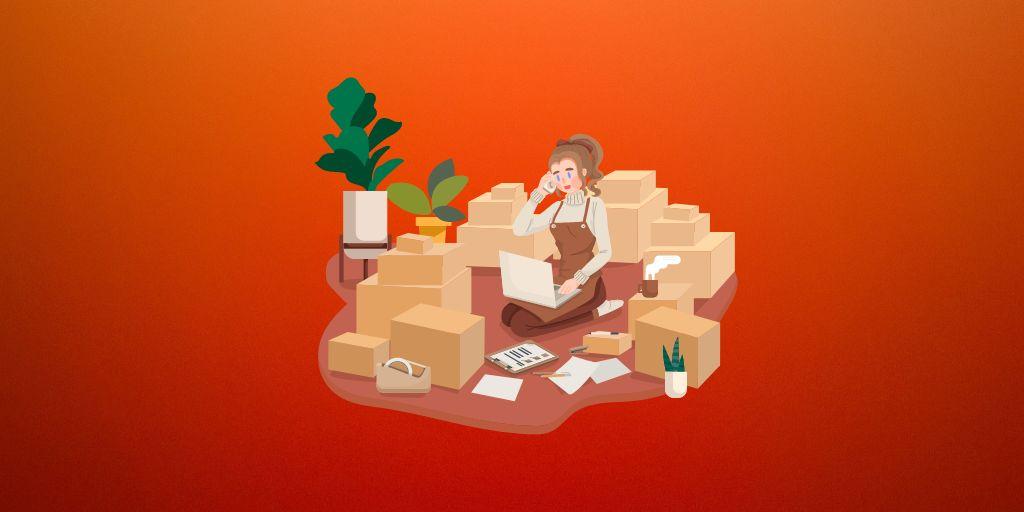 Working with a POD company is easy. All you need to do is come up with your designs, then upload them on a platform that specializes in this service.
There are several popular platforms available, such as Teespring, Redbubble, Etsy, and Mech by Amazon to name a few.
With POD, you can showcase your designs to customers and start selling them quickly!
And worry not, the platform will take care of the rest – from order fulfillment to shipping, delivery, and even with customer service.
Just sit back and relax while you get paid commissions soon after a sale with the POD company.
Sweet, isn't it?
To simplify how print-on-demand works, here is the step-by-step process.
Product Design: Taking the first step towards print-on-demand? Start by designing the product you want to sell! Whether you take a DIY approach by using graphic design software or go with a custom design made by an expert designer, you're good to go.
Connecting with a POD Provider: Once you've done the design, the natural next step is to look for a print-on-demand provider. You can easily do this online by searching for the specific product you wish to sell. or by using a POD platform like Shopify or Amazon that allows you to connect with multiple POD providers at once.
Product Selection: After the design is ready, it's time to select what you want to print on. Common items include apparel, home decor, and accessories – so many options!
Setting up the Product Listing: Now that you've chosen your POD provider and product, the next move is to list your product on their website. It's as easy as uploading the design, setting the price, and adding all other details such as color and size options.
Order Fulfillment: When a customer orders from you, the POD provider does all the hard work for you – printing and shipping directly to them. This means that you don't need to keep any inventory or waste time on shipping – just sit back and relax!
Order tracking and customer service: Keeping track of orders is a breeze with the POD provider's website. Plus, if customers encounter any problems with their product, you can take care of them quickly and easily follow up with the POD provider.
Profit: Once you sell the product, you get to keep a portion of the profits after the POD provider takes care of printing and shipping costs. It's a great way to make some extra money!
Repeat: Once the product is delivered to the customer, why not keep the sales going? You can advertise it further and receive more orders, eventually leading to greater profits!
Popular Print-on-Demand Platforms
Deciding on a POD platform is an important step to consider carefully.
Each platform provides its own unique features and pricing, so it's wise to do your research.
However, some of the most popular platforms for print-on-demand are:
Redbubble
Etsy
Merch by Amazon
Spreadshirt
Zazzle
Society6
Teespring
You may find certain platforms offer a broad selection of products or specialize in a particular niche.
It's always wise to do your homework and look for a platform that best suits your needs before deciding.
Some platforms even come with extra services like marketing and promotion (Redbubble, Etsy), which can be great for growing your business.
Types of Products for Print-on-Demand
The success of Print-on-Demand (POD) has led to a huge variety of products that can be produced and sold easily.
This model is an ideal way for entrepreneurs to get their businesses off the ground. Some popular product options include:
Apparel: You can get any design printed on T-shirts, hoodies, tank tops, and more. Taking this route means you can easily sell your products online through popular marketplaces or even have them available on your own website.
Home Decor: If you're looking to spruce up your home with something unique and special, consider checking out printed items like mugs, coasters, pillows, and wall art!
Accessories: It's becoming easier than ever to create and sell personalized items like phone cases, tote bags, and keychains. You can offer these products through popular online marketplaces or directly from your business website.
Stationery: Notebooks, journals, and cards can be printed on demand and sold to customers looking for unique stationery items.
Phone Accessories: If you have a phone-related business, you can easily expand your product lineup and make a profit with on-demand printing. Phone cases, holders, and ring holders are just some of the items that can be sold on marketplaces or even through your website.
Drinkware: Water bottles, tumblers, and thermal cups can be printed on demand and sold to customers looking for unique drinkware options.
Posters and Art Prints: Prints of original artwork or photographs can be printed on demand and sold to customers looking for unique wall decor.
Jewelry: Customized necklaces, bracelets, and earrings can be printed on demand and sold to customers looking for unique jewelry options.
Outdoor & Sports Gear: Customized items such as customized hats, bags, and backpacks can be printed on demand and sold to customers looking for unique outdoor gear.
Pet Products: Customized items such as pet bowls, collars, and bandanas can be printed on demand and sold to customers looking for unique pet products.
Print On Demand vs Dropshipping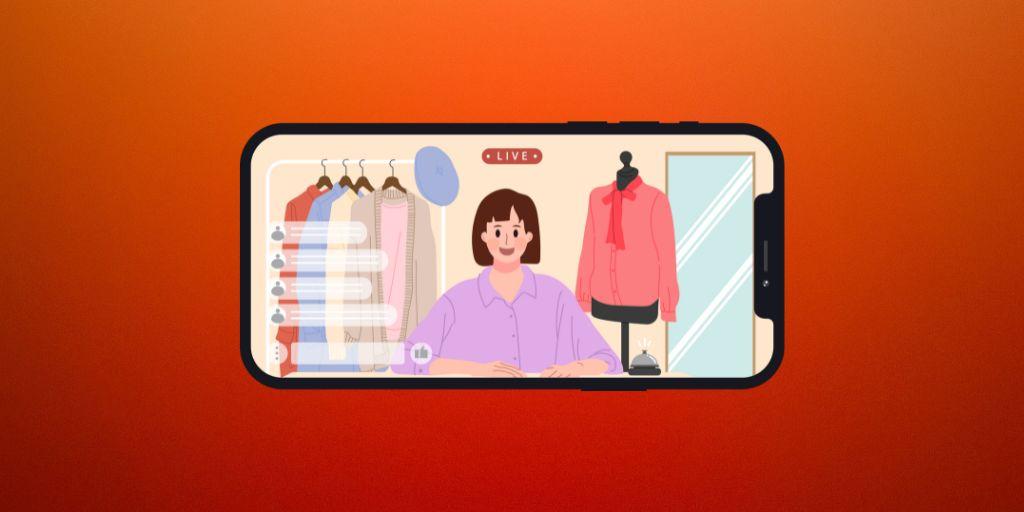 Print-on-demand and dropshipping are two great alternatives that are often compared.
However, they function in completely different ways – so it's important to understand which one best suits your business needs!
Print-on-demand, or POD, is incredibly helpful for businesses as it eliminates the need to store large amounts of products.
This system works by printing a product only when it's been ordered by a customer – no longer have the hassle of stocking up on inventory.
Dropshipping, on the other hand, is a way to sell products without the hassle of handling or storing them.
You basically act as a mediator between the customer and the supplier; you take orders from customers and pass those orders onto the supplier who then sends out the product directly to the customer.
POD and Dropshipping come with a variety of advantages, yet they have very different expectations when it comes to inventory control, dispatch, and brand promotion.
With POD, you can build a brand of your own with custom products, while dropshipping gives you the opportunity to sell a wide range of items without having to worry about stocking or managing inventory.
Marketing and Promoting Your Print-on-Demand Products
Maximizing your profits from POD products requires marketing and promotion.
Yes, this is necessary due to the immense competition.
Unleashing the power of social media and influencer marketing can help widen your reach to a bigger audience, which in turn can result in increased sales.
An effective brand promotion will make you stand out in the sea of competitors.
Additionally, SEO-optimized product listings can help your products be more easily discoverable by potential customers through search engines.
Tips for Success with Print-on-Demand
To make the most out of your POD business, it's essential to select the right products.
Doing your research is key here, so you can figure out what items are in demand and how they match the needs of your customer base.
Plus, you can experiment with several designs and products to determine which ones turn out to be more successful.
The good news is that with POD, you don't have to worry about storing or shipping products, so you can use the extra time to keep track of your sales and inventory!
This will help you make informed decisions about which products to continue selling and which ones to discontinue.
It's also essential to stay in the know about the POD industry as it evolves quickly with fresh ideas.
Staying ahead of the competition by adapting to these trends will help you grow your business significantly.
Keeping yourself updated is a key factor in steadily developing your business!
Conclusion
Print-on-demand is an amazing way to create and sell products with hardly any financial risk.
It lets you experiment with different designs and items without having to invest in expensive inventory right away. It's a great model for businesses!
With the right platform, you can even more focus on your marketing and promotional efforts.
The best part about POD, for me, is that you have the flexibility to start small and grow as you go.
So, don't wait any longer, start your POD business today and watch it grow!
BONUS FOR YOU: Unleash your potential as a print-on-demand entrepreneur with this free guide – download now!
Here Are Some of My Favorite Tools For Print-on-demand
DESIGNS: For getting started, I like Kittl. It is a fantastic place with highly professional templates, that can be edited and used for print-on-demand. In my opinion, it is a go-to place for anyone who wants to make money with POD.
Another of my favorites is Creative Fabrica. They have millions of cheap graphics that can elevate your t-shirt design. If you are not the most skillful designer, then try Placeit or Vexels. These are platforms, where you can find thousands of pre-made t-shirt designs you can easily edit and publish on any print-on-demand platform. I recommend Placeit for beginners and after you get some sales move to Vexels.
GET UNLIMITED DIGITAL ASSETS – Envato Elements is a subscription-based digital assets platform that provides a wide range of digital assets. Whether you're in need of fonts, stock videos, photos, motion graphics, mock-ups, overlays, or brushes – you name it – Envato Elements is likely to have it. It's your one-stop service for all types of creative resources.
SELLING GRAPHIC DESIGNS – Freepik makes it simple to get your design in front of a huge audience of paying customers. It's a set-it-and-forget-it source of passive income. The earnings per download may seem small, but they can compound into decent money over time. And they are also accepting AI designs. Try it for free.
SELLING LOW-CONTENT BOOKS – Selling low-content and no-content books on Amazon can be a great way to boost your online income. I'm using Book Bolt to do the research, get pre-made interiors, and create covers. And you can try the platform for free.
Take your POD business to the next level. If you are serious about selling your designs on t-shirts, mugs, and other products, you need to sell them on the most significant marketplaces like Etsy or Amazon. It would be best if you also sold for the best prices through on-demand fulfillment companies like Printul or Printify.
Disclosure: Some of the links above may contain affiliate partnerships, meaning, at no additional cost to you, NechEmpire may earn a commission if you click through to make a purchase.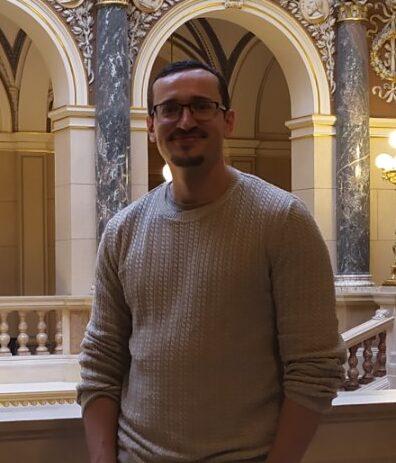 I'm Miroslav, a passionate graphic designer and AI enthusiast. At NechEmpire, I'm here to equip you with the knowledge and skills to turn your design passion into a thriving online business.
More Posts