I'm Miroslav, a passionate graphic designer and AI enthusiast. At NechEmpire, I'm here to equip you with the knowledge and skills to turn your design...Read more
(Last Updated On: July 30, 2023)
As a Print on Demand (POD) seller, you've probably found yourself wondering how to find niches that can lead to successful sales on platforms like Redbubble, Merch by Amazon, and Teepublic.
Today, I'm excited to share with you an innovative approach that's not only enjoyable but also potentially lucrative. It's called the "Microniche" strategy.
But before I share this strategy with you, let me explain two important terms to you.
What is the Difference Between Niche and Microniche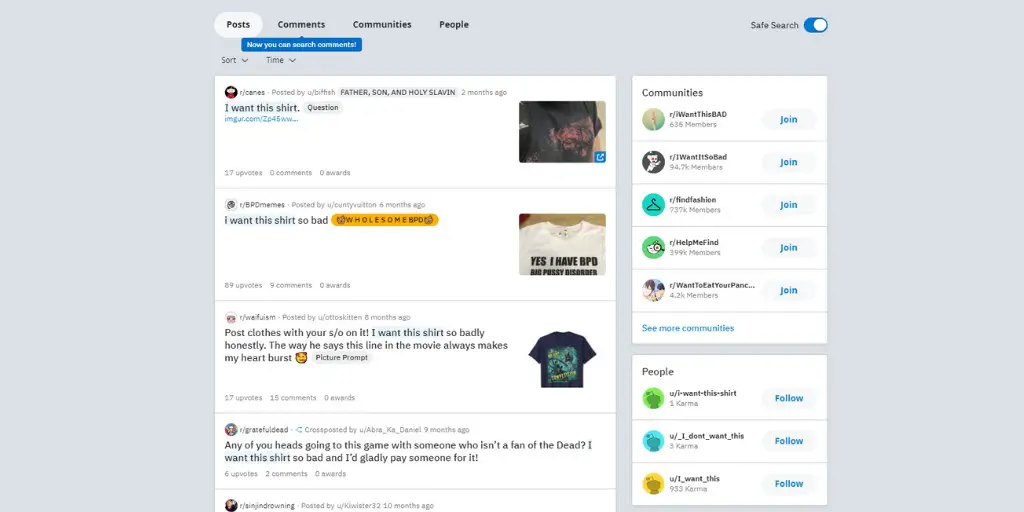 In the Print on Demand (POD) industry, both niche and microniche are important concepts that guide the design and marketing strategies of sellers.
However, they differ in terms of their scope, competition, and target audience.
Niche in POD
A niche in POD refers to a specific market segment that is focusing on a particular group of customers with unique interests, hobbies, or needs. For instance, "dog lovers" or "fitness enthusiasts" could be considered niches. These niches are relatively broad and have a larger target audience.
They often have a significant number of designs available, making the competition relatively high. However, the potential for sales is also substantial due to the larger customer base.
Microniche in POD
On the other hand, a microniche is a subcategory of a niche that is even more specific. It targets a smaller, more defined group within a niche. For example, within the "dog lovers" niche, a microniche could be "poodle owners" or "dachshund enthusiasts."
Microniches typically have fewer designs available, meaning less competition. However, they also have a smaller customer base.
The advantage of targeting a microniche is that while the audience is smaller, they are often highly passionate and engaged, potentially leading to a higher conversion rate.
The Journey Begins on Reddit
Now that you have a better understanding of what a microniche is, let me show you how to use one of the most popular platforms to find it.
Our journey starts with a trip to Reddit.com, a renowned online hub that serves as the internet's bulletin board.
As you probably know, Reddit is organized into different subreddits, which are essentially communities where users can share and discuss posts related to specific topics.
These subreddits cover a wide range of subjects, including sports such as football and hockey, the latest technology trends, as well as news and videos. This categorization allows users to easily find content that aligns with their interests and engage in relevant discussions within those specific communities.
The beauty of this strategy is its simplicity.
You don't need to understand how Reddit operates or join any groups.
Simply visit Reddit.com and enter "I want this shirt" in the search bar. The search results will produce a ton of posts from different groups, showcasing shirts that people have shown an interest in owning.
Exploring the World of Shirt Designs
When you click on any of these posts, you'll find more information about the shirt. However, I must warn you that a few of them may contain slightly provocative or unusual content.
For instance, in the "humor" category, there is a post featuring a shirt with the phrase "No Ma'am," which seems to be a reference to the popular show Married with Children. This shirt has been featured on the show for some specific purpose.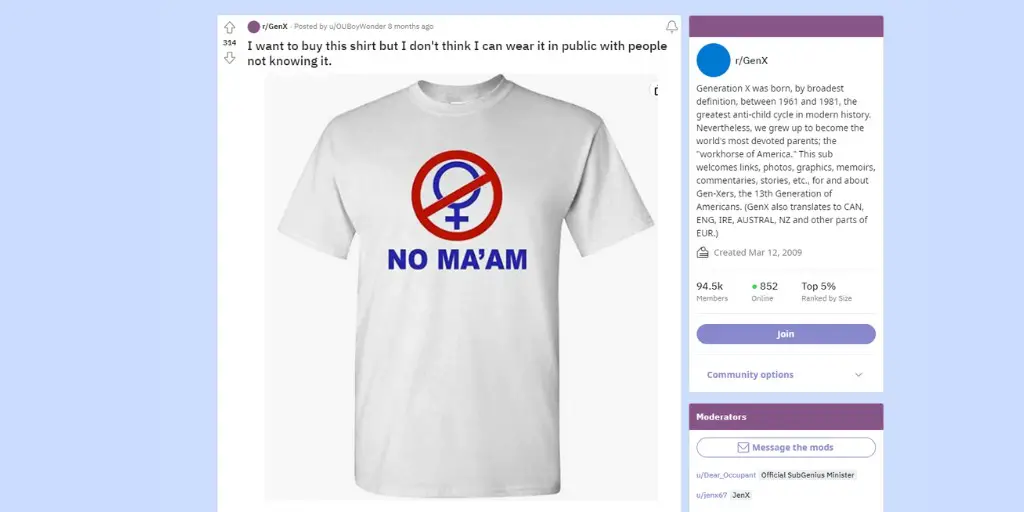 I always recommend checking if the design or slogan is copyrighted or trademarked to avoid any issues in the future.
But the concept of using Reddit is simple: a person has shown interest in a specific shirt within a group.
Although you may come across older posts, there are also plenty of recent ones available. It's important to consider both old and new content to get a comprehensive understanding of the topic.
By using search phrases like "need this shirt," "what a great shirt," "love this shirt," or "does anyone know where I can find this shirt," you can uncover a variety of shirt designs that people are interested in.
While not every design will be a hit, you can often find subreddits where people are discussing different shirts and expressing a desire to own them. This strategy can assist you in uncovering potential niches for print-on-demand products.
Maximizing the Strategy's Effectiveness
To improve the effectiveness of your strategy, it is clever to identify relatively recent and popular topics of interest. For instance, on platforms like Reddit, users can upvote or downvote posts according to their preferences.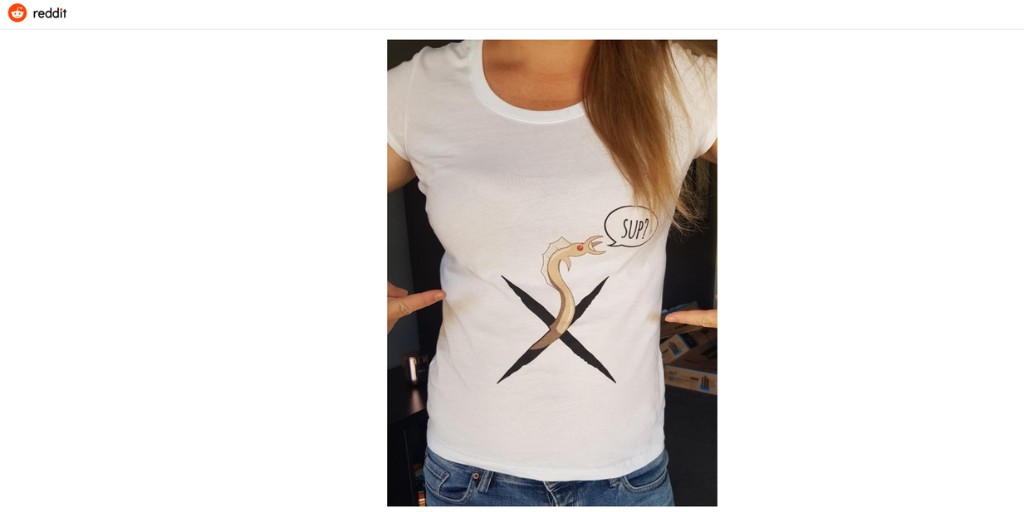 When a post receives numerous upvotes, it is a clear signal that the content resonates with people and is well-liked.
Similarly, if you come across a shirt design that has garnered significant upvotes and is relatively recent, it can be worthwhile to explore platforms like Redbubble and Teepublic. They might present an opportunity for you to discover similar designs or potentially collaborate with the designers.
Conclusion
The microniche strategy is an exciting approach to discovering profitable niche markets for selling print-on-demand products on platforms like Redbubble or Teepublic.
By targeting specific, specialized subcategories, you can tap into unique customer preferences and increase your chances of success in this competitive market. It's not for everyone, and it's not a guaranteed path to riches. But if you're interested in exploring micro-niches, it could lead to finding new niches that can generate sales.
BONUS FOR YOU: Unleash your potential as a print-on-demand entrepreneur with this free guide – download now!
Here Are Some of My Favorite Tools For Print-on-demand
DESIGNS: For getting started, I like Kittl. It is a fantastic place with highly professional templates, that can be edited and used for print-on-demand. In my opinion, it is a go-to place for anyone who wants to make money with POD.
Another of my favorites is Creative Fabrica. They have millions of cheap graphics that can elevate your t-shirt design. If you are not the most skillful designer, then try Placeit or Vexels. These are platforms, where you can find thousands of pre-made t-shirt designs you can easily edit and publish on any print-on-demand platform. I recommend Placeit for beginners and after you get some sales move to Vexels.
GET UNLIMITED DIGITAL ASSETS – Envato Elements is a subscription-based digital assets platform that provides a wide range of digital assets. Whether you're in need of fonts, stock videos, photos, motion graphics, mock-ups, overlays, or brushes – you name it – Envato Elements is likely to have it. It's your one-stop service for all types of creative resources.
SELLING GRAPHIC DESIGNS – Freepik makes it simple to get your design in front of a huge audience of paying customers. It's a set-it-and-forget-it source of passive income. The earnings per download may seem small, but they can compound into decent money over time. And they are also accepting AI designs. Try it for free.
SELLING LOW-CONTENT BOOKS – Selling low-content and no-content books on Amazon can be a great way to boost your online income. I'm using Book Bolt to do the research, get pre-made interiors, and create covers. And you can try the platform for free.
Take your POD business to the next level. If you are serious about selling your designs on t-shirts, mugs, and other products, you need to sell them on the most significant marketplaces like Etsy or Amazon. It would be best if you also sold for the best prices through on-demand fulfillment companies like Printul or Printify.
Disclosure: Some of the links above may contain affiliate partnerships, meaning, at no additional cost to you, NechEmpire may earn a commission if you click through to make a purchase.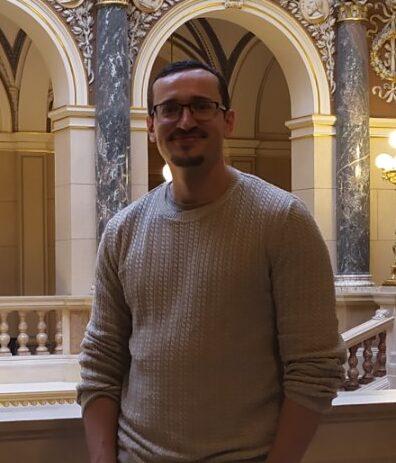 I'm Miroslav, a passionate graphic designer and AI enthusiast. At NechEmpire, I'm here to equip you with the knowledge and skills to turn your design passion into a thriving online business.
More Posts