(Last Updated On: January 6, 2023)
The Redbubble is a place for artists, designers, and those who are just looking for cool products. It is also a place, where thousands of people have made their living by selling art.
And that is one of the reasons why many people are seeing videos on YouTube that promise that you can make $100 per day or $1,000 per month on Redbubble.
Can You Make $1000 Per Month on Redbubble?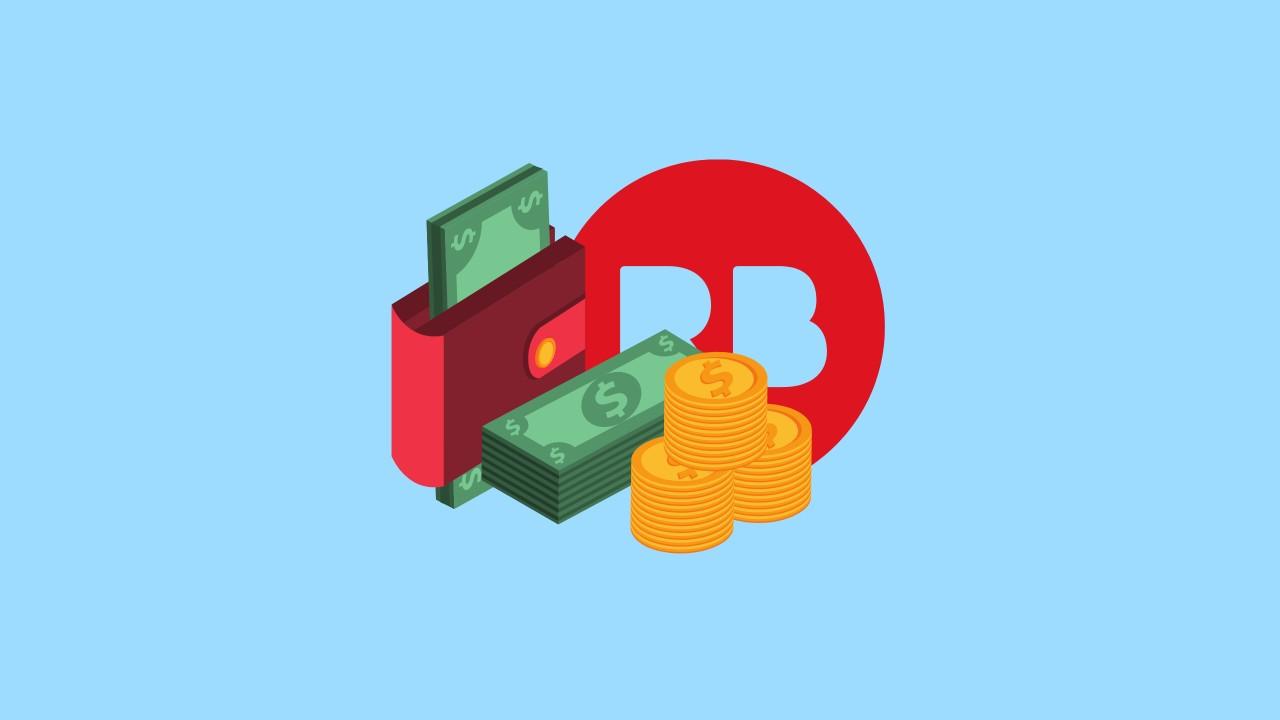 In this article, I would like to think about whether this is even possible to make such huge amounts of money on this POD platform.
This is because I get a lot of similar questions on my YouTube channel.
And I'd like to think a little bit about what you can expect from Redbubble and what kind of reality you need to prepare for.
It's not uncommon for people to think they can make a lot of money on the internet, but the reality is quite different.
While it's easy to get started with Redbubble, it's not the easiest marketplace to make a living from selling your designs.
But still, many people have been using Redbubble to make a profit.
In fact, according to me, there are two main types of people who are selling on Redbubble: designers and artists.
BONUS: In partnership with NechEmpire, Creative Fabrica gives you unlimited access to over 4 million fonts, graphics, & digital crafting resources for just $1! Get all access now.
Designer vs Artist on Redbubble
In my opinion, there is a difference between these two groups of people. An artist is a person who is designing their own art.
This person has a special skill set that allows him to create unique art that nobody else can. If you are such a person, then you are lucky, because you belong to the group of people who can definitely make a living on Redbubble. However, I think Redbubble is the wrong platform for you.
I'll try to explain later why I think so, now I'd like to go back to explain who the designer is.
A designer is someone who is taking pieces of art and creating a design from them. For example, this person is taking a few illustrations from Creative Fabrica and then creates an original design from it.
To be honest, I'm such a person. I don't have a skill set to draw my own art, so I'm using publicly found elements to make my designs.
Most of the people on Redbubble right now are these designers. And there is nothing wrong with it.
However, to be a successful designer on this POD platform and make hundreds of dollars per month, you have to upload hundreds or thousands of designs.
The math here is simple. While it is not true for everyone, the more designs you upload on Redbubble, the more chances you have to get sales.
There is something called the 80 20 rule. And this rule is valid not only for print-on-demand. When I look at the rule from the perspective of a designer, then this rule means that 80 percent of your sales will also come from 20 percent of your designs.
So, even if you have thousands of designs available on Redbubble, most of your sales will come from a few dozen of your designs. It is a sad fact, but it's true.
So, the question is, as a designer, what should you expect from Redbubble?
Redbubble Earnings: The Reality
The reality is if you have a few designs and your artwork is below average, then you should expect to get zero to few sales per month. In my opinion, a lot of these designers are in the category of beginners, where they are learning to find niches with low competition, they are just learning the SEO game and improving their designing skills.
Then there is a group of designers who already have uploaded hundreds or thousands of designs to Redbubble.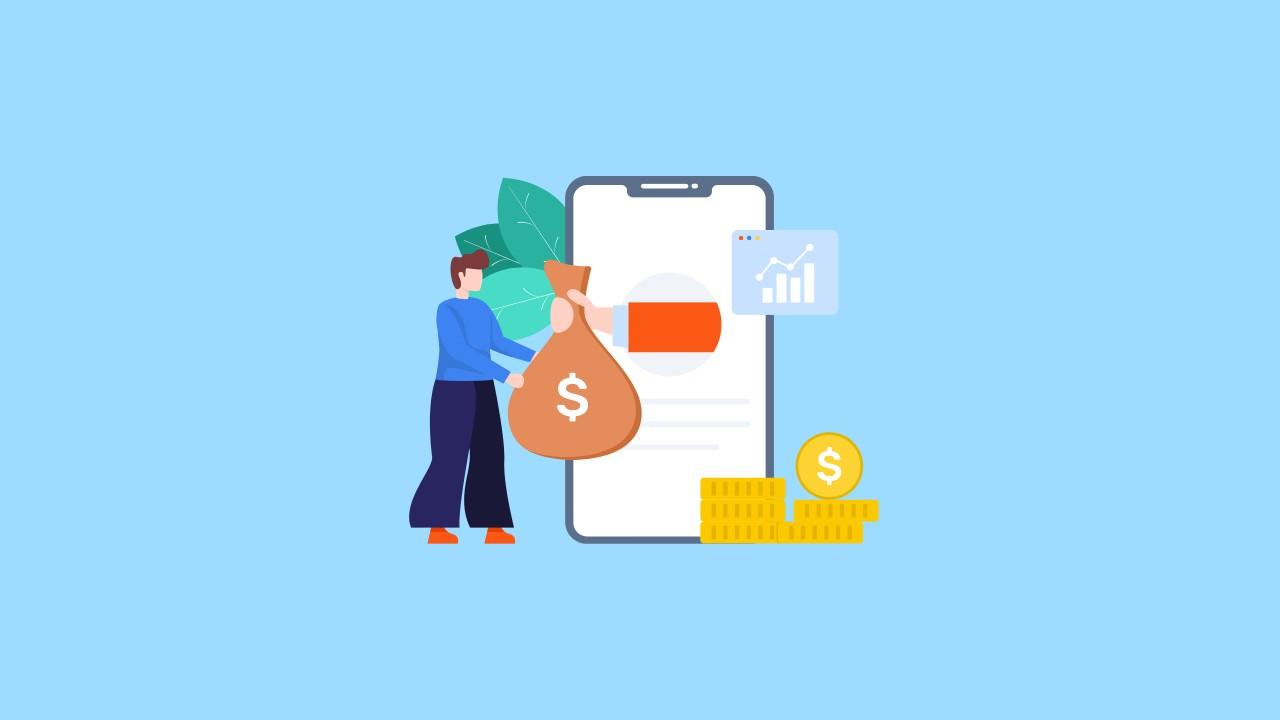 These people have decent skills when it comes to artwork, and they know how to find low-competitive niches. In this case, you can expect 10, 20, or even 50 sales per month. If you belong to this group, then it is possible to make $100 per month and more. But you cannot expect to earn $1000 from Redbubble alone.
The last group of designers that are definitely killing it on Redbubble and are making hundreds of dollars per month are designs that are dominating competitive niches.
If you are on the first page on Redbubble for a funny cat search term, then you are making sales every day. So, if you are one of these people, then congratulations to you.
I'm not this person, I belong to a group of people who are making tens of sales per month on Redbubble. Usually once or twice a month I hit $100/day, but mostly in November and December.
And I don't think I can ever make $1000 per month on Redbubble.
But it doesn't mean I can make it elsewhere.
You Make $1000 Per Month With POD
This is one important thing you should understand. Redbubble is not the best place where you can make money with print-on-demand.
Most people, who are making a living with print-on-demand businesses are using Etsy, Amazon, or are running their own Shopify shop.
In these places, you have more audience, more control over your listings, and more chances to make money. It is definitely worth considering getting into these marketplaces.
However, the best thing you can do if you want to earn more money from print-on-demand is to use multiple marketplaces to sell your designs.
Redbubble is not the only free POD platform. There is TeePublic, Spreadshirt, Zazzle, Society6, Merch by Amazon, and more. And the cool thing is that you can use the same design from Redbubble and upload it on these platforms. This way, you can get more chances to make sales.
And so, you can definitely make hundreds or even thousands of dollars per month from your designs.
So, the answer to the main question of this article is… Yes, you can make $1,000 per month selling your designs, but not when you are using Redbubble only. If you will diversify and use multiple platforms to sell your art, then you can expect high earnings.
I'm always recommending using Redbubble as a starting point to learn about the POD business, and then move on to Etsy or Amazon to get more exposure for your designs.
BONUS FOR YOU: Unleash your potential as a print-on-demand entrepreneur with this free guide – download now!
Here Are Some of My Favorite Tools For Print-on-demand
DESIGNS: For getting started, I really like Kittl. It is a fantastic place with highly professional templates, that can be edited and used for print-on-demand. In my opinion, it is a go-to place for any person, who wants to make money with POD.
Another of my favorites is Creative Fabrica. They have millions of cheap graphics that can elevate your t-shirt design. If you are not the most skillful designer, then try Placeit or Vexels. These are platforms, where you can find thousands of pre-made t-shirt designs you can easily edit and publish on any print-on-demand platform. I recommend Placeit for beginners and after you get some sales move to Vexels.
FREE DESIGNS: I love Canva. I'm using this platform almost every day. With Canva, you can create stunning t-shirt designs, they already have an entire section, where you can make your artwork from scratch or use some pre-made templates and edit them. Canva comes with two main pricing plans: FREE and PRO. And if you are a beginner, then I recommend the free plan, it should be enough for you.
SELLING LOW-CONTENT BOOKS – Selling low-content and no-content books on Amazon can be a great way to boost your online income. Im using Book Bolt to do the research, get pre-made interiors and create covers. And you can try the platform for free.
HOSTING FOR YOUR E-SHOP – At some point, you should take control of your online sales. I like Bluehost hosting – the smart, secure, and user-friendly solution for building your own online store with top-notch performance. Learn more.
Take your POD business to the next level. If you are serious about selling your designs on t-shirts, mugs, and other products, you need to sell them on the biggest marketplaces like Etsy or Amazon. You should also sell for the best prices through on-demand fulfillment companies like Printul or Printify.
Disclosure: Some of the links above may contain affiliate partnerships, meaning, at no additional cost to you, NechEmpire may earn a commission if you click through to make a purchase.