(Last Updated On: December 12, 2021)
The most important step I have to always do when researching content for my new designs is to perform the trademark check.
This is step one, which I'm always doing before I even start designing.
It is insanely important to be safe when it comes to trademarks and copyright.
Nobody wants to upload a design on Redbubble or any other print-on-demand platform and then see that the designs have been taken down because it has been copyrighted or trademarked.
In this article, I want to share with you my two favorite tools I'm using to check trademarks for my designs.
And don't worry, these tools are free and easy to use.
But before I will show you these tools, if you are new to the NechEmpire, then you should subscribe to my YouTube channel, because it is a place where I talk all about the print-on-demand business model and helping people to create this interesting income.
Copyright vs Trademark
As I already mentioned, performing a trademark search on your t-shirt design's phrase or saying should be step one.
So, let's take a closer look at copyright and trademarks.
What is Copyright
Copyright is a type of intellectual property geared toward literary and artistic works. Works covered by copyright range from paintings, photographs, books, music, videos, and so on.
What is Trademark
A trademark is a type of intellectual property geared toward items that help define a brand, such as company name, logo, or symbols, and that help distinguishes one entity from another.
As you can see, there is a difference between copyright and trademark, but this is not so important for us.
What is important, is when you find a cool phrase or saying online, and want to know if the saying can be safely used in your designs… What should you do?
Don't worry, it is quite easy.
Best Trademark Checkers for Print-on-demand
There are two important websites you should bookmark. Websites that will help you find copyrighted and trademarked words, phrases, and sayings.
Trademarkia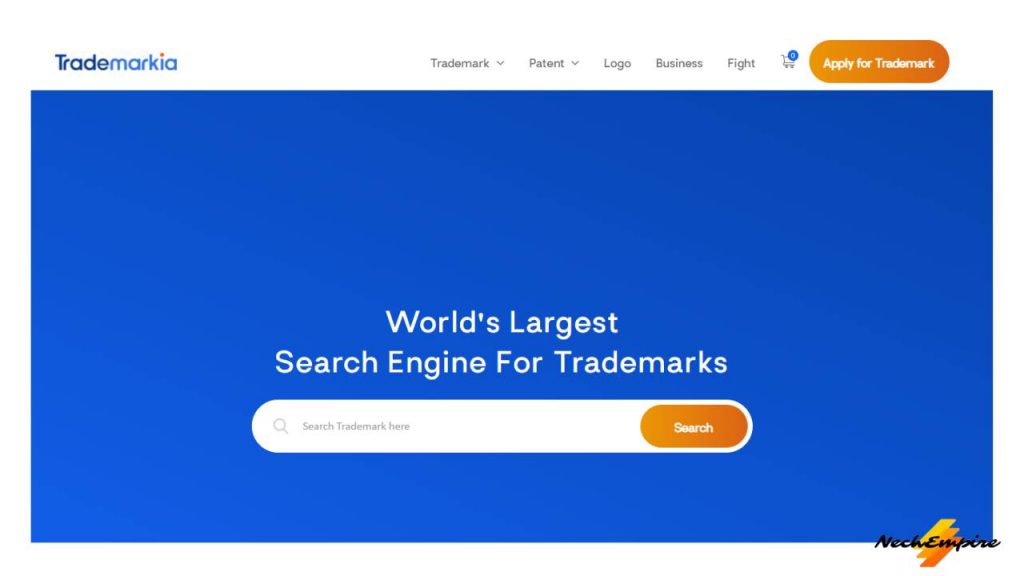 The first and the most user-friendly website I want to show you is Trademarkia.
Trademarkia is the largest search engine for trademarks on the internet. It allows you to locate trademarks quickly, easily, and for free.
Just type a saying in the search bar and a few seconds, you should see results.
Let's time Just do it. I know, this is a pretty famous trademark from Nike, but I want to show you how the Trademarkia works.
When the search is completed, you may see a list of possible trademark conflicts. On the left, is the mark, then you see the detailed description for what everything is the trademark registered and on the right side, there is a status.
Trademarkia is using three status labels… registered, famous, and dead.
Dead trademark, in this case, means that the phrase was trademarked or copyrighted at one time, but the copyright has expired.
Then you should be able to use it safely. I personally, don't use such phrases, I'm still cautious, I'm often afraid the trademark will go live and I will get into trouble.
This is just my opinion. Use your best judgment, use caution, and if you have questions check with a copyright attorney.
For the phrase Just do it, you can see that it is not allowed to use it for backpacks, bags, apparel, footwear, headwear, and much more.
So, stay away from such phrases.
Trademark Electronic Search System (TESS)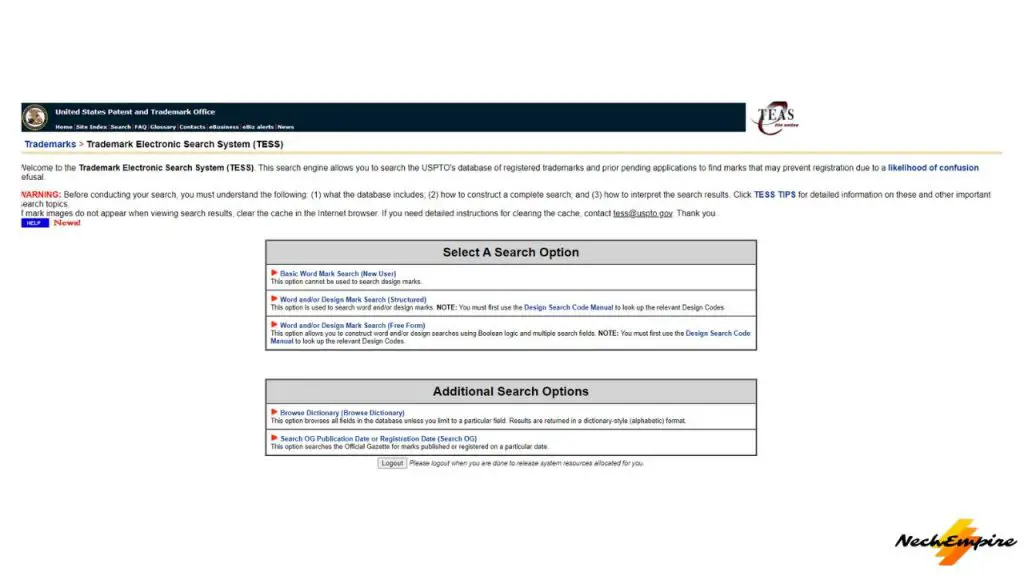 The second tool I'm always using is the Trademark Electronic Search System or TESS. You can access this tool by following the path I put in the description.
On this page, you need to select the option called Basic Word Mark Search (New User).
This action will open a new page, where you can type any words or phrases into the search box and see if there are copyrights or trademarks.
Let's use the same phrase again, and type Just do it.
When the search is completed, you may see a list of possible trademark conflicts. You can see, this tool is a little bit complicated to use.
It is not user-friendly like Trademarkia and shows you more than just the simple phrase results.
It gives us combinations of words we have used in our search.
While complicated, the most important for us is the largest column in the table, where are the trademarked words and then the last column, where you can check if the trademark is live or dead.
If you want to see more, just click on the word mark and you will see a detailed description of the trademark.
When I'm doing my research on sayings or phrases that I want to use on my designs, I double-check the trademarks. I'm always playing safe, and I'm using both of these tools.
And I recommend you should too.
Avoid These Copyright Mistakes
And one more thing about copyright.
If you asked yourself, how do you know if the work you want to use is copyrighted, then the simple rule of thumb is that if you did not create the work, you cannot use it.
If you did not write the song, you cannot use the lyrics in your design.
If you did not take the photograph you cannot use it in your design.
And don't forget, that quotes are also considered intellectual property. According to US copyright law, the legal rights to a quote belong by default to its author.
BONUS FOR YOU: Unleash your potential as a print-on-demand entrepreneur with this free guide – download now!
Here Are Some of My Favorite Tools For Print-on-demand
DESIGNS: For getting started, I like Kittl. It is a fantastic place with highly professional templates, that can be edited and used for print-on-demand. In my opinion, it is a go-to place for any person, who wants to make money with POD.
Another of my favorites is Creative Fabrica. They have millions of cheap graphics that can elevate your t-shirt design. If you are not the most skillful designer, then try Placeit or Vexels. These are platforms, where you can find thousands of pre-made t-shirt designs you can easily edit and publish on any print-on-demand platform. I recommend Placeit for beginners and after you get some sales move to Vexels.
I also use a platform called Simplified, which is an all-in-one tool that combines an AI writer, design editor, video editor, and social content planner into one simple platform. I love it. Just like Canva, Simplified has a free version, so you can try it here.
FREE DESIGNS: I love Canva. I'm using this platform almost every day. With Canva, you can create stunning t-shirt designs, they already have an entire section, where you can make your artwork from scratch or use some pre-made templates and edit them. Canva comes with two main pricing plans: FREE and PRO. And if you are a beginner, then I recommend the free plan, it should be enough for you.
SELL YOUR ART – Start selling your graphics, vectors, or photography on Wirestock to save time and make more money. Its Wirestock Program allows you to submit to multiple stock agencies and marketplaces in a single click. It is currently partnered with Shutterstock, Adobe, Alamy, Dreamstime, Pond5, and Depositphotos. Get a FREE account.
SELLING LOW-CONTENT BOOKS – Selling low-content and no-content books on Amazon can be a great way to boost your online income. Im using Book Bolt to do the research, get pre-made interiors, and create covers. And you can try the platform for free.
Take your POD business to the next level. If you are serious about selling your designs on t-shirts, mugs, and other products, you need to sell them on the biggest marketplaces like Etsy or Amazon. You should also sell for the best prices through on-demand fulfillment companies like Printul or Printify.
Disclosure: Some of the links above may contain affiliate partnerships, meaning, at no additional cost to you, NechEmpire may earn a commission if you click through to make a purchase.