I'm Miroslav, a passionate graphic designer and AI enthusiast. At NechEmpire, I'm here to equip you with the knowledge and skills to turn your design...Read more
(Last Updated On: July 10, 2023)
If you are selling on Redbubble or any other print-on-demand marketplace, you are probably familiar with Creative Fabrica.
A marketplace for graphic designers that help you find anything from logos, to book cover design, to illustrations, fonts, and more.
And all these elements and fonts come with a simple print-on-demand license.
I love Creative Fabrica, which I'm using in combination with Canva to create interesting graphics that I'm selling on Redbubble or Spreadshirt.
There are two ways to use this marketplace… you either have a monthly subscription, as I have, that allows you to download and use every single element, graphic, or font without limitation, or you can buy and download any creative asset from this site with a POD license.
If you have a Creative Fabrica subscription then you get unlimited access to all the stuff on this site, but you get also access to special tools and features.
And in this article, I want to talk about Craft Club.
As I already said, this is a feature available only for subscribers, but you don't have to despair, because Creative Fabrica is still running a special offer.
You can use the link here if you want to get full access for free for your first month. You can try it and then cancel it if you want.
The choice is yours.
So, let's go back to the Craft Club.
You can find it under the Tools section in the menu.
What is Creative Fabrica Craft Club
What is the Craft Club anyway? Simply put, the Craft Club is a feature that I'm used to from other applications designed for print-on-demand, tools like PlaceIt or Vexels.
It's a feature that allows you to submit a design request to other artists that are selling their art on Creative Fabrica.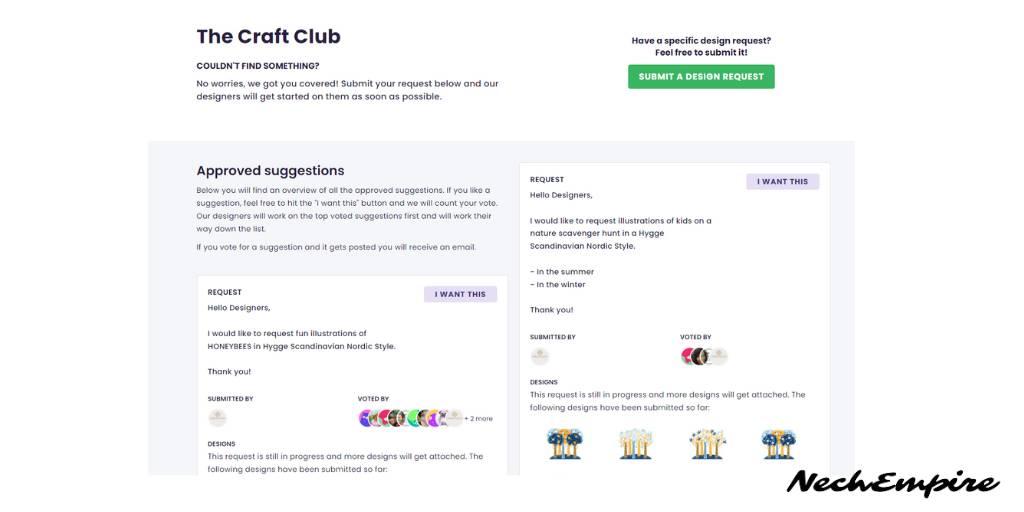 As you can see in this request, this person has requested illustrations of HONEYBEES in Hygge Scandinavian Nordic Style.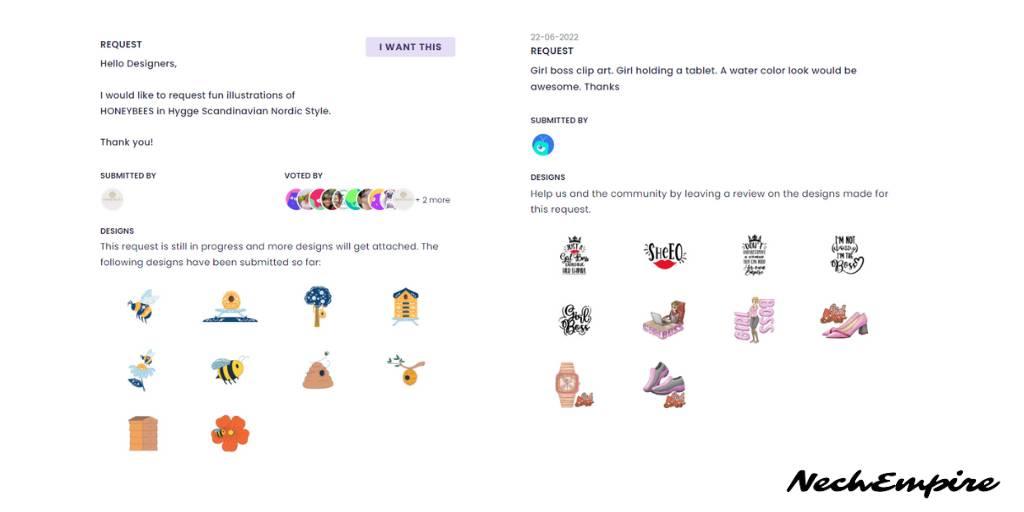 And here is another one, a person is asking for a girl boss clip art. girl holding a tablet. And this one is already finalized which means you have all the designs for this request listed here.
What's more, you can easily click on any of these designs and download them with a print-on-demand license, and put them on any product you want.
How to Request a Design from Craft Club
As a Creative Fabrica member, you have the ability to submit your own request. And it is quite easy to do it.
Just click on the big green button here, write down your suggestion, and then click the Submit Suggestion button.
Once your request has been approved, you get an email about your status, and in a few days, you get a few design suggestions from the artists.
However, even if this is your request and the art has been made from your suggestion, you have no special rights to it. It becomes available for all members of Creative Fabrica to download.
In other words, to safely use this design you should add some elements or text to it, to create unique artwork from it. This way you will stay safe and nobody can claim that you have copied their design.
Conclusion
Creative Fabrica is my go-to place for graphics and fonts I'm using for many designs.
And the Craft Club that is available for all the members is a pretty nifty idea that I will definitely use more in the future. 
BONUS FOR YOU: Unleash your potential as a print-on-demand entrepreneur with this free guide – download now!
Here Are Some of My Favorite Tools For Print-on-demand
DESIGNS: For getting started, I like Kittl. It is a fantastic place with highly professional templates, that can be edited and used for print-on-demand. In my opinion, it is a go-to place for anyone who wants to make money with POD.
Another of my favorites is Creative Fabrica. They have millions of cheap graphics that can elevate your t-shirt design. If you are not the most skillful designer, then try Placeit or Vexels. These are platforms, where you can find thousands of pre-made t-shirt designs you can easily edit and publish on any print-on-demand platform. I recommend Placeit for beginners and after you get some sales move to Vexels.
GET UNLIMITED DIGITAL ASSETS – Envato Elements is a subscription-based digital assets platform that provides a wide range of digital assets. Whether you're in need of fonts, stock videos, photos, motion graphics, mock-ups, overlays, or brushes – you name it – Envato Elements is likely to have it. It's your one-stop service for all types of creative resources.
SELLING GRAPHIC DESIGNS – Freepik makes it simple to get your design in front of a huge audience of paying customers. It's a set-it-and-forget-it source of passive income. The earnings per download may seem small, but they can compound into decent money over time. And they are also accepting AI designs. Try it for free.
SELLING LOW-CONTENT BOOKS – Selling low-content and no-content books on Amazon can be a great way to boost your online income. I'm using Book Bolt to do the research, get pre-made interiors, and create covers. And you can try the platform for free.
Take your POD business to the next level. If you are serious about selling your designs on t-shirts, mugs, and other products, you need to sell them on the most significant marketplaces like Etsy or Amazon. It would be best if you also sold for the best prices through on-demand fulfillment companies like Printul or Printify.
Disclosure: Some of the links above may contain affiliate partnerships, meaning, at no additional cost to you, NechEmpire may earn a commission if you click through to make a purchase.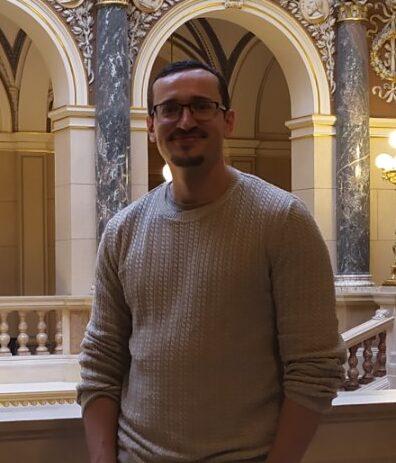 I'm Miroslav, a passionate graphic designer and AI enthusiast. At NechEmpire, I'm here to equip you with the knowledge and skills to turn your design passion into a thriving online business.
More Posts