(Last Updated On: July 3, 2022)
Redbubble is an online marketplace with a creative twist.
It's a way for artists to turn their designs into t-shirts, stickers, phone cases, and more.
If you're looking for an original design for your dorm room or your office space, then Redbubble might just have what you're looking for.
If you are using this print-on-demand platform to sell your designs, you have probably asked yourself a question: Can I buy my own designs on Redbubble?
While the answer is very simple, let me explain something to you first.
As a designer on Redbubble, you have an option to set your margins for every product you are putting your design on.
These margins are your profits.
Margins are generally calculated based on the cost of the product and the profit percentage the designer has chosen.
To summarize, if you make a flat 20% margin on every product and someone buys, for example, a t-shirt, you get 20% of the t-shirt's price as a commission to your Redbubble account.
But what if you want to see how your design is looking on a t-shirt? Can you buy your own design on Redbubble to check if it looks good?
Will it be legal and I won't get into trouble for that?
Is It Legal to Buy My Own Designs on Redbubble?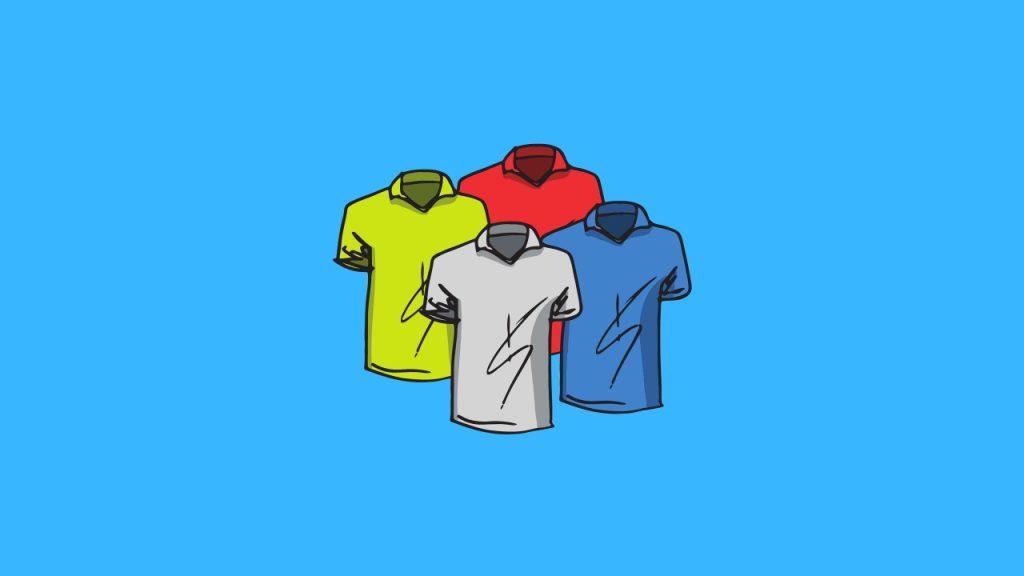 Don't worry about such questions at all, it is quite normal to buy your own designs on Redbubble.
I personally do this very often.
The only difference from a regular purchase is that no commission will be credited to your account. In other words, you are buying a design on the product without your margin, this means cheaper than anyone.
And don't worry at all, this is legal.
However, it is important to know, that if you have multiple accounts on Redbubble, like me, you have to use the same account where the designs were uploaded to buy the product with that design.
If you for some reason use another account, it could get you in trouble. Redbubble could suspend all your account for fraudulent behavior.
So, stay away from this practice. Don't get into trouble, because you want to save a few dollars.
It is not worth it.
You can make a lot of money with Redbubble, so try to keep your account safe.
FAQs
Do you get paid if you buy your own stuff on Redbubble?
When you buy your own designs, you pay only the base price. This is a price of a product without artist royalty percentage. And great thing is that you can still use vouchers or coupons to get it even cheaper.
Does it cost money to put designs on Redbubble?
Selling designs on Redbubble is completely free. Just upload the design, enable it on products you want and save it onto the platform. In a few minutes, your designs will be available for all people to buy.
Can you buy in bulk on Redbubble?
Redbubble has a bulk order program that is designed to help customers interested in placing orders that exceed $750 USD through the Redbubble marketplace. This program offers many benefits including discount coupons, free shipping, free samples to check out the product, and print quality.
BONUS FOR YOU: Unleash your potential as a print-on-demand entrepreneur with this free guide – download now!
Here Are Some of My Favorite Tools For Print-on-demand
DESIGNS: For getting started, I really like Kittl. It is a fantastic place with highly professional templates, that can be edited and used for print-on-demand. In my opinion, it is a go-to place for any person, who wants to make money with POD.
Another of my favorites is Creative Fabrica. They have millions of cheap graphics that can elevate your t-shirt design. If you are not the most skillful designer, then try Placeit or Vexels. These are platforms, where you can find thousands of pre-made t-shirt designs you can easily edit and publish on any print-on-demand platform. I recommend Placeit for beginners and after you get some sales move to Vexels.
FREE DESIGNS: I love Canva. I'm using this platform almost every day. With Canva, you can create stunning t-shirt designs, they already have an entire section, where you can make your artwork from scratch or use some pre-made templates and edit them. Canva comes with two main pricing plans: FREE and PRO. And if you are a beginner, then I recommend the free plan, it should be enough for you.
SELLING LOW-CONTENT BOOKS – Selling low-content and no-content books on Amazon can be a great way to boost your online income. Im using Book Bolt to do the research, get pre-made interiors and create covers. And you can try the platform for free.
HOSTING FOR YOUR E-SHOP – At some point, you should take control of your online sales. I like Bluehost hosting – the smart, secure, and user-friendly solution for building your own online store with top-notch performance. Learn more.
Take your POD business to the next level. If you are serious about selling your designs on t-shirts, mugs, and other products, you need to sell them on the biggest marketplaces like Etsy or Amazon. You should also sell for the best prices through on-demand fulfillment companies like Printul or Printify.
Disclosure: Some of the links above may contain affiliate partnerships, meaning, at no additional cost to you, NechEmpire may earn a commission if you click through to make a purchase.