(Last Updated On: July 3, 2022)
Do you have to use your own designs on Redbubble? This is an important question you have to ask before success on Redbubble comes after you upload tons of designs.
Designing is a daunting task that only gets harder with time.
Creating unique designs for merchandise is a long, complex process that no one wants to take on – and even worse, if you don't know what you're doing, then you'll end up with something wonky and unprofessional.
Unfortunately, being successful on Redbubble means uploading hundreds of high-quality designs.
Yes, this is a sad truth.
With few designs, you cannot expect to get sales. Redbubble is too much competitive, partly due to the fact that it is a free-to-join platform and also due to the fast uploading process.
Luckily there are plenty of ways to speed up the creative process when designing for your Redbubble shop, and in this article, I want to focus on a few interesting techniques everyone should use.
But before I started let me explain one important thing.
Do You Have to Use Your Own Designs on Redbubble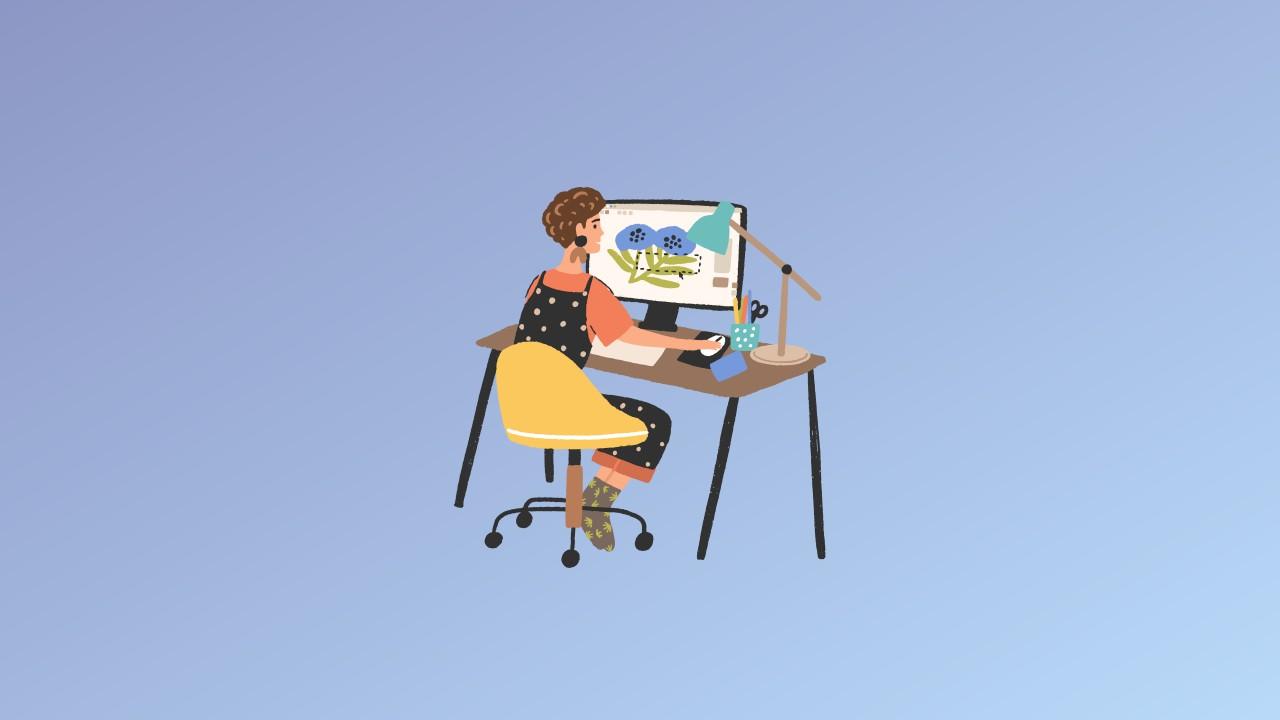 Most people don't know that you can use someone else's designs on Redbubble. All you need to do is purchase a design with a print-on-demand license and then you get the right to upload it to any POD platform you want. You don't need any graphic design skills as there are sites that offer a variety of designs that looks good on t-shirts, mugs, pillows, etc.
So, in other words, to be successful on Redbubble, you don't need to use your own designs. You can buy pre-made designs and add value to them, and then upload them as your own.
The Best Way To Make Multiple Designs on Redbubble
One of the best practices you can do, and most professional POD sellers are doing, is to buy a design on some specialized websites, and then add some value to it.
This simply means, you are taking a design that can buy almost everyone, and then changing color, or adding another element or text to it. This way you are creating unique, original artwork and the only owner are you.
Another great way to have more designs you can upload on Redbubble is to use scalable designs.
What are Scalable Print-on-demand Designs?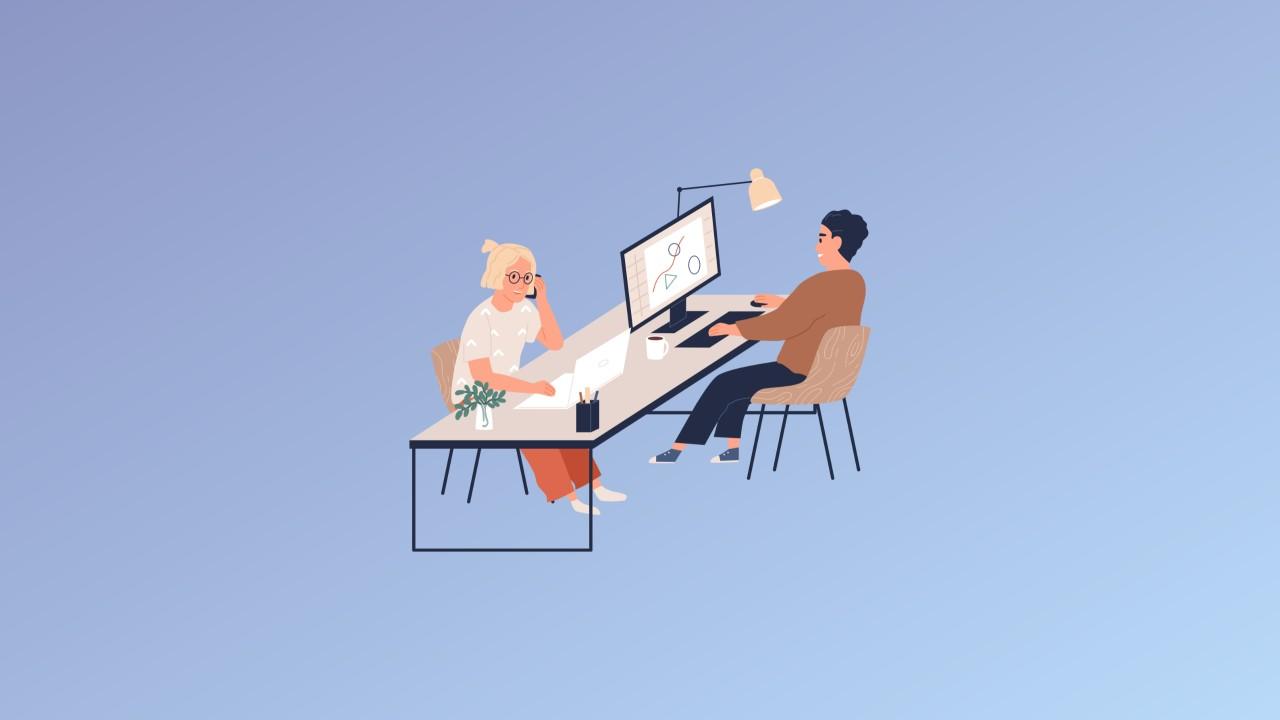 Scaling print-on-demand (POD) designs is a key challenge for any artist. It is a reason why so many people on Redbubble have thousands of designs available in their shops.
A scalable design is one that can be easily changed to make another similar design. For example, if are creating a design for the 10th wedding anniversary, you should also make a design for the 1st, 2nd, 3rd, 4th, 5th wedding anniversary, and so on. When you create the first design template, then all you have to do is to change the number.
This is called scalable design. With a single change, you can get tons of different artworks you can easily upload on Redbubble.
What Are Pre-Made POD Templates?
Pre-made templates are an affordable and easy way to create a product in today's competitive market.
There are many types of pre-made templates, but they can be categorized into two types. The first is the base template that has a background design or graphic element and you add text or graphics to it. The second type is a blank template where you can fill in the space with text or graphics of your own.
Final Thoughts
Redbubble is a marketplace for artists of all skill levels and professions. Using Redbubble's print-on-demand technology, you can instantly upload your design, set the price, and earn royalties. You'll get credit for each sale, even if you've already withdrawn money from the design!
Designing in Photoshop or Canva is time, energy, and money-consuming. And if you don't already have a graphic design degree, it can be challenging to come up with compelling designs.
That is why many POD sellers are using pre-made templates and then adding some text or other graphic elements to them to create original artwork.
This way you can make hundreds of designs really fast.
BONUS FOR YOU: Unleash your potential as a print-on-demand entrepreneur with this free guide – download now!
Here Are Some of My Favorite Tools For Print-on-demand
DESIGNS: For getting started, I like Kittl. It is a fantastic place with highly professional templates, that can be edited and used for print-on-demand. In my opinion, it is a go-to place for any person, who wants to make money with POD.
Another of my favorites is Creative Fabrica. They have millions of cheap graphics that can elevate your t-shirt design. If you are not the most skillful designer, then try Placeit or Vexels. These are platforms, where you can find thousands of pre-made t-shirt designs you can easily edit and publish on any print-on-demand platform. I recommend Placeit for beginners and after you get some sales move to Vexels.
I also use a platform called Simplified, which is an all-in-one tool that combines an AI writer, design editor, video editor, and social content planner into one simple platform. I love it. Just like Canva, Simplified has a free version, so you can try it here.
FREE DESIGNS: I love Canva. I'm using this platform almost every day. With Canva, you can create stunning t-shirt designs, they already have an entire section, where you can make your artwork from scratch or use some pre-made templates and edit them. Canva comes with two main pricing plans: FREE and PRO. And if you are a beginner, then I recommend the free plan, it should be enough for you.
SELL YOUR ART – Start selling your graphics, vectors, or photography on Wirestock to save time and make more money. Its Wirestock Program allows you to submit to multiple stock agencies and marketplaces in a single click. It is currently partnered with Shutterstock, Adobe, Alamy, Dreamstime, Pond5, and Depositphotos. Get a FREE account.
SELLING LOW-CONTENT BOOKS – Selling low-content and no-content books on Amazon can be a great way to boost your online income. Im using Book Bolt to do the research, get pre-made interiors, and create covers. And you can try the platform for free.
Take your POD business to the next level. If you are serious about selling your designs on t-shirts, mugs, and other products, you need to sell them on the biggest marketplaces like Etsy or Amazon. You should also sell for the best prices through on-demand fulfillment companies like Printul or Printify.
Disclosure: Some of the links above may contain affiliate partnerships, meaning, at no additional cost to you, NechEmpire may earn a commission if you click through to make a purchase.