(Last Updated On: September 27, 2021)
Creating a design that is appealing to you and that you want to wear is an important part of gaining success on Redbubble. 
Yes, it is important to sell designs that you would buy as a customer.
But have you wondered what sells best on Redbubble? 
I mean, which products are selling best on this popular print-on-demand platform. 
The answer is quite simple, the most selling products on Redbubble are stickers and t-shirts. 
So, when designing your artwork, have this in your mind. Create a design that looks great on t-shirts and stickers too. 
And because it is a good practice to set a default color for t-shirts to a dark color, you will probably upload a white design.
But there is a problem, when you upload the white artwork, and you go to stickers, it doesn't show very well. 
And the worst is, there is no way to change the background on the sticker to a dark color.  
At the beginning of my Redbubble journey, I made the mistake of leaving the sticker as it is.
And believe me, it doesn't look good, a white artwork on a white or transparent background. 
Don't make this mistake too, because you are leaving a lot of money on the table. 
Luckily there is a little trick you should use. 
QUICK TIP: How to Get More Sales on Redbubble
When uploading your design, go to the stickers and click on the edit button. You will get an option to replace your image.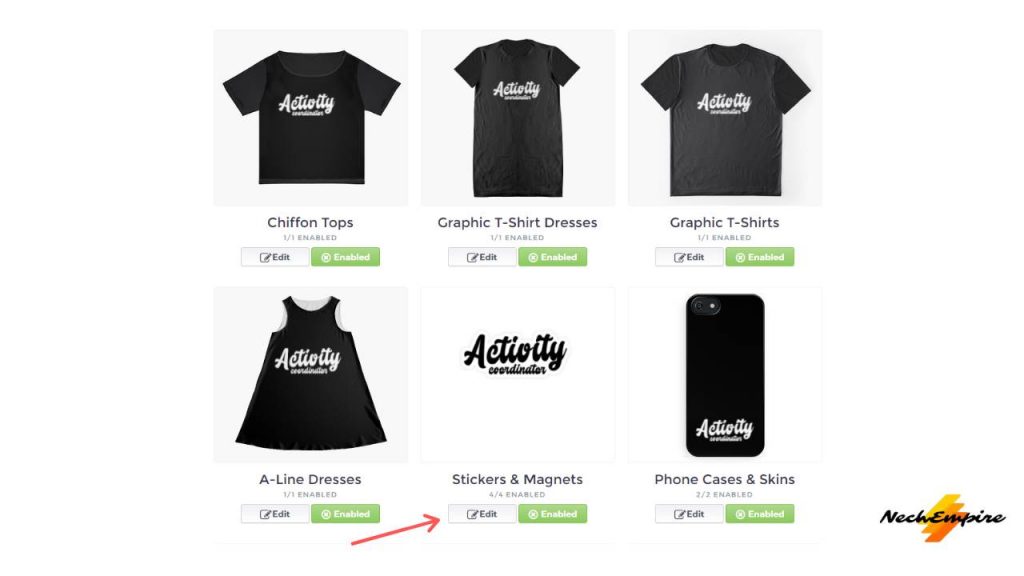 This is a part when you upload an inverted image of your design. A black or dark-colored version of your original artwork.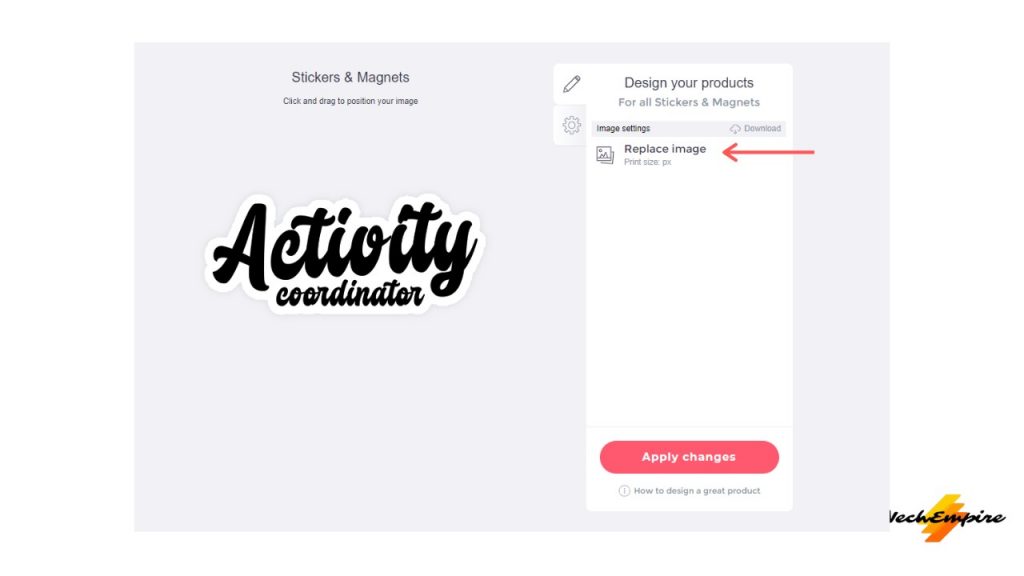 And that is why I am always creating two versions of my design in dark and bright colors. 
So, when uploading your design on Redbubble, don't forget to check it. The design looks good on both t-shirts and stickers. 
And one more thing.
Redbubble algorithm is actively promoting the selling designs. It means, when your designs get sold, Redbubble will show them to a bigger audience, to more buyers.
This is pretty cool practice, and I saw lots of my old designs to get more exposure after they get sales. 
And don't worry, Redbubble is not considering two color variants of one design as two different listings. Although from the technical point of view, these are two different designs, everything you upload in one listing is to be considered as one single listing.
So, take advantage of this and make sure that when you upload something, it looks good on stickers. This could get you lots of additional sales on Redbubble.   
Here Are Some of My Favorite Tools For Print-on-demand
Thank you for reading this article. I hope you found it helpful as you build your own print-on-demand business.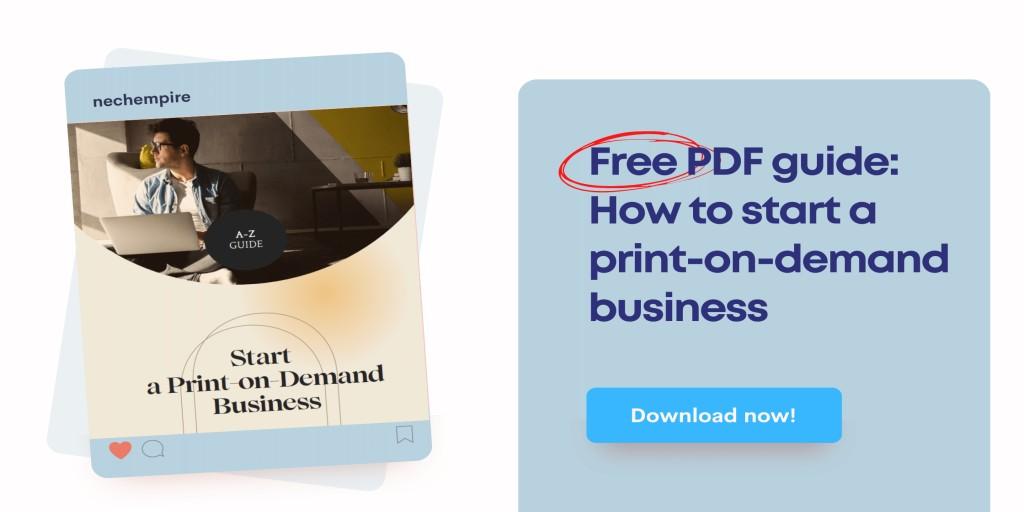 Here are also some tools I use as a designer that I hope you will also find helpful.
Designs: For getting started, I really like Kittl. It is a fantastic place with highly professional templates, that can be edited and used for print-on-demand. In my opinion, it is a go-to place for any person, who wants to make money with POD.
Another of my favorites is Creative Fabrica. They have millions of cheap graphics that can elevate your t-shirt design. If you are not the most skillful designer, then try Placeit or Vexels. These are platforms, where you can find thousands of pre-made t-shirt designs you can easily edit and publish on any print-on-demand platform. I recommend Placeit for beginners and after you get some sales move to Vexels.
Free Designs: I love Canva. I'm using this platform almost every day. With Canva, you can create stunning t-shirt designs, they already have an entire section, where you can make your artwork from scratch or use some pre-made templates and edit them. Canva comes with two main pricing plans: FREE and PRO. And if you are a beginner, then I recommend the free plan, it should be enough for you.
If you need a fast graphic tool for creating stunning designs, you should try Kitll. This is a next-generation design creation platform new online graphic design tool. It is an insanely fast and easy-to-use graphic tool similar to Canva.
Sell Your Art on Etsy for Free: Fear no more. Simply open an Etsy store via this link and you will receive 40 listings absolutely free of charge. This means 40 products you can sell for free. Once you click on the link for 40 free listings, you be walked through the process of opening your own store. It is fast, easy, and fun! (NOTE: Free listings are available only for Etsy members located in certain countries or using certain currencies.)
Take your POD business to the next level. If you are serious about selling your designs on t-shirts, mugs, and other products, you need to sell them on the biggest marketplaces like Etsy or Amazon. You should also sell for the best prices through on-demand fulfillment companies like Printul or Printify.
Disclosure: Some of the links above may contain affiliate partnerships, meaning, at no additional cost to you, NechEmpire may earn a commission if you click through to make a purchase.