I'm Miroslav, a passionate graphic designer and AI enthusiast. At NechEmpire, I'm here to equip you with the knowledge and skills to turn your design...Read more
(Last Updated On: July 3, 2022)
When you sell on Redbubble, you have the opportunity to make a lot of money and get a lot of exposure. It is an online marketplace where artists from all over the world can sell their drawings, paintings, and photographs.
Selling your work on Redbubble means that you are getting in touch with people who are interested in buying artwork and want to support your work.
It also helps you build a brand and gain more popularity as well as recognition for your work.
I've been selling on Redbubble for almost two years and I learned a lot about the print-on-demand business.
However, there are a few things I want to share with you. I learned them the hard way. Things I would be grateful for if someone told me before I started.
Start the Right Way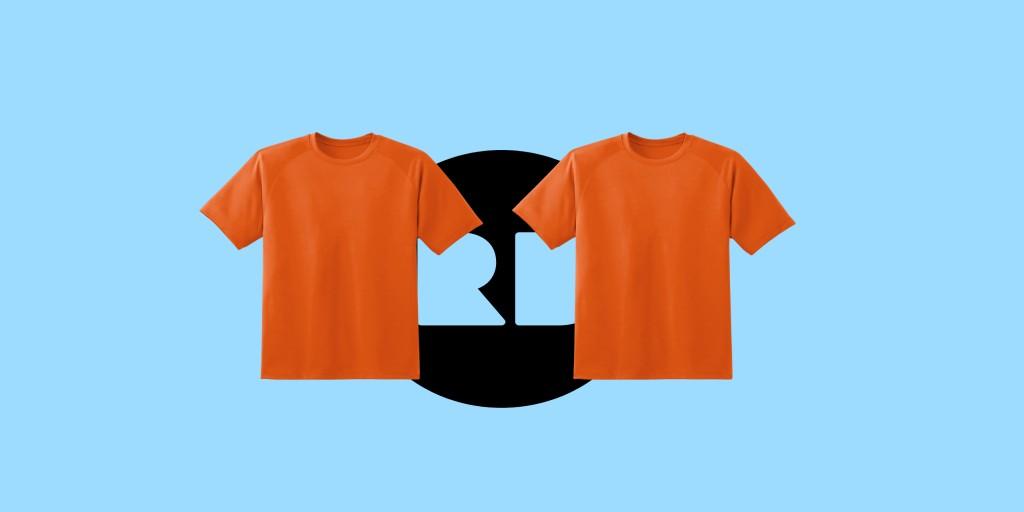 Redbubble is the perfect marketplace to sell your designs. And while it's not difficult to sell your work, there are some things you should know before you do.
It's important to remember that Redbubble is a marketplace and most of the work posted on it goes unsold. And when you see so many designs and ideas on the site, that makes sense because a lot of people are making them.
The best advice I can give is to start creating tons of designs.
More is better.
In the beginning, I made a mistake, make around 20 designs, and think that I will conquer the marketplace. But nothing happened. There was no traffic to my designs. There were no sales for months.
It wasn't until one day that I accidentally sold my artwork on the sticker.
That was the milestone when it started to create more and more designs, hundreds of them.
In my opinion, if you are not an extraordinary designer, then you have to upload hundreds of designs to get consistent sales. So, be proactive, and start creating tons of designs the day you create your Redbubble shop.
Create a Business Mindset
This is another thing that is very important and is related to the first piece of advice.
You should threaten Redbubble as a business opportunity.
Uploading your art is only one part of the process. You need to take care of keyword research, and SEO, you need to find other traffic sources such as Redbubble, and you need to promote your designs.
While it doesn't seem like doing so, succeeding at Redbubble means a lot of work.
In the early stages, you wonder if you are doing the right thing. You probably have more ideas than time and resources to make all of them happen. The key is to not give up and to start fast.
Once you have made a few dollars, your newfound motivation should start flowing and inspire creativity, making it easier for you to grow into a thriving business.
In the beginning, there is no reason for you to use any paid software, everything can be done for free.
But once you start selling your designs, I highly recommend investing in a few useful tools. It's always about personal preferences but I personally enjoy using the combination of Canva and Creative Fabrica.
But at the beginning, the free version of Canva is enough.
However, as your business begins to grow, and you will diversify your print-on-demand business and use other POD platforms, you should start using more automated tools that will save an incredible amount of time. You should also outsource some artwork creation to other artists.
As with real business, you will hire people and use tools that will do the work for you.
Quantity over Quality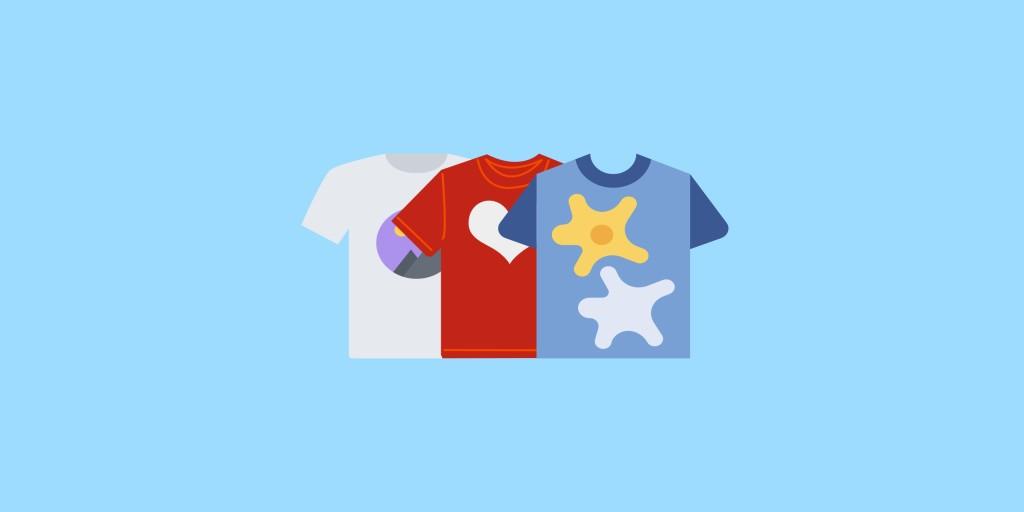 This can be a controversial topic, but I'm still a believer in uploading hundreds or thousands of designs to get consistent sales on Redbubble.
This is my opinion, but I believe that more designs mean more chances to get discovered and more chances to get sales. This is all based on the fact, that I'm not a good designer, but if you're a skilled artist, you can make a living with a few incredible designs.
If you're like me, you will start to see success after you upload more than a hundred designs. For me, Redbubble is just about quantity.
Consistency
This is definitely one of the most important things I have learned. And not only on Redbubble, but to be successful, you have to be consistent with your work.
I've learned that there is no substitute for hard work. I've always been a self-starter and always had the idea of "if you want it, you can have it!" But in order to get what you want, you need to dedicate yourself to something. You need to invest in your dreams, as they will never come true if you're not committed.
When I start a new website, I try to write 20 articles as soon as possible, when I start a YouTube channel, I try to upload 30 videos as soon as possible, and the same should apply to Redbubble.
With Redbubble, I have made the mistake of not being consistent with my work. I had no weekly or monthly plan.
When you first start as a Redbubble designer, you probably have no idea what your goals are. But if you want to be successful, it is important to have an uploading plan in place. The first few months can be difficult for a new designer, but it is important to stick with your plan.
It will be hard work, I know, but after such a time investment, success will definitely come.
Be Patient
My last advice is to be consistent and patient. Success stories take time, effort, and persistence.
In order to get your design noticed, you must be consistent and patient. The process will be hard at times; it might even feel like a never-ending battle that often feels hopeless. But with persistence and consistency, you will eventually see results.
Be patient, don't give up after a few months like others. Because you don't want to be like others.
Redbubble is full of people who tried it for a while and then went to try something else. But that's not how it works. All good things take time. So again, I advise creating more designs and being patient.
Final Thoughts
When I first started selling on Redbubble, it was quite a learning curve. There were many things that I wish I knew before starting my journey.
In the beginning, it seemed like the profits would be coming in right away. When that didn't happen, I kept thinking to myself "why won't this happen for me?" After a couple of months of constant struggles and disappointment, I finally realized the truth – patience is key and you have to put in your time and very hard work if you want to make sales.
If you're persistent, you'll eventually be able to sell your designs. Heck, even if they don't sell right away, they can still be worth a lot!
You are going to hate doing repetitive tasks at first – but they will make your life so much easier once you learn how to do them efficiently.
To be successful on Redbubble means hard work, thousands of uploaded designs, and a lot of patience.
BONUS FOR YOU: Unleash your potential as a print-on-demand entrepreneur with this free guide – download now!
Here Are Some of My Favorite Tools For Print-on-demand
DESIGNS: For getting started, I like Kittl. It is a fantastic place with highly professional templates, that can be edited and used for print-on-demand. In my opinion, it is a go-to place for anyone who wants to make money with POD.
Another of my favorites is Creative Fabrica. They have millions of cheap graphics that can elevate your t-shirt design. If you are not the most skillful designer, then try Placeit or Vexels. These are platforms, where you can find thousands of pre-made t-shirt designs you can easily edit and publish on any print-on-demand platform. I recommend Placeit for beginners and after you get some sales move to Vexels.
GET UNLIMITED DIGITAL ASSETS – Envato Elements is a subscription-based digital assets platform that provides a wide range of digital assets. Whether you're in need of fonts, stock videos, photos, motion graphics, mock-ups, overlays, or brushes – you name it – Envato Elements is likely to have it. It's your one-stop service for all types of creative resources.
SELLING GRAPHIC DESIGNS – Freepik makes it simple to get your design in front of a huge audience of paying customers. It's a set-it-and-forget-it source of passive income. The earnings per download may seem small, but they can compound into decent money over time. And they are also accepting AI designs. Try it for free.
SELLING LOW-CONTENT BOOKS – Selling low-content and no-content books on Amazon can be a great way to boost your online income. I'm using Book Bolt to do the research, get pre-made interiors, and create covers. And you can try the platform for free.
Take your POD business to the next level. If you are serious about selling your designs on t-shirts, mugs, and other products, you need to sell them on the most significant marketplaces like Etsy or Amazon. It would be best if you also sold for the best prices through on-demand fulfillment companies like Printul or Printify.
Disclosure: Some of the links above may contain affiliate partnerships, meaning, at no additional cost to you, NechEmpire may earn a commission if you click through to make a purchase.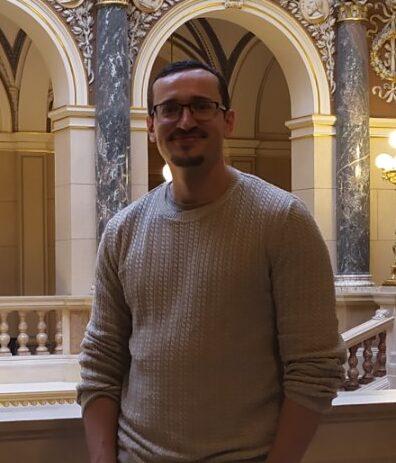 I'm Miroslav, a passionate graphic designer and AI enthusiast. At NechEmpire, I'm here to equip you with the knowledge and skills to turn your design passion into a thriving online business.
More Posts