(Last Updated On: July 3, 2022)
When watching your favorite YouTuber that is talking about print-on-demand, Redbubble included, you have probably heard the advice that you need to have 100 designs in Redbubble to get sales.
Is it true or just a fictional number?
In this article, I will answer this simple question.
But before, lets me explain some basics.
Why Should You Start Uploading on Redbubble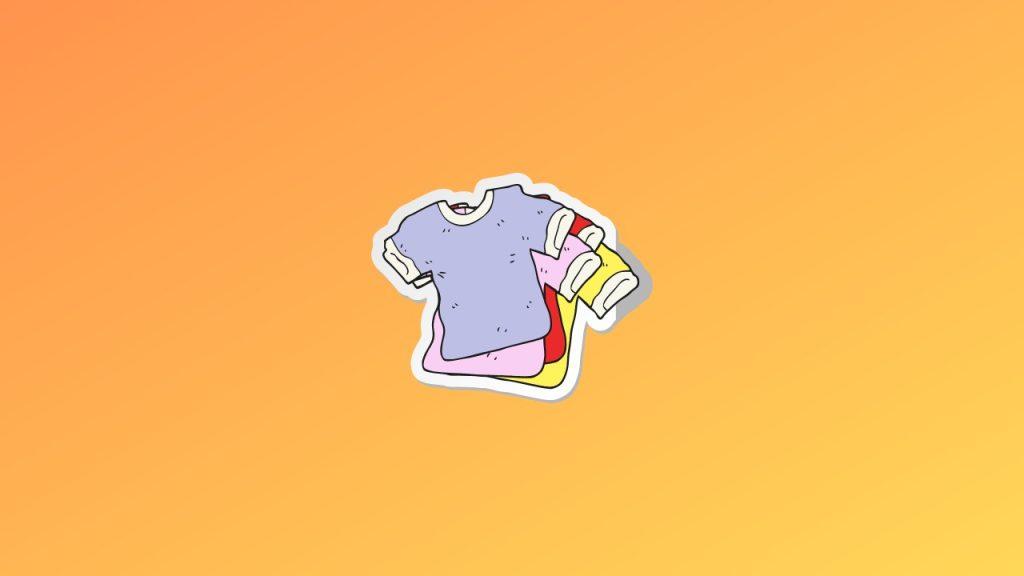 If you're looking to get your art out there and make some money while you're at it, then I'm sure you've heard of Redbubble.
It's a site that literally prints whatever art you upload on t-shirts, phone cases, mugs, posters, and more. They have over 1 million artists from all around the world who are making their goods available for purchase on the website.
Redbubble is the biggest print-on-demand platform that is FREE to join and use. It is a great marketplace for beginners to learn what designs are selling and to learn how to do proper keyword research.
In my opinion, you should start uploading your designs on Redbubble. While it will not make you rich, you will learn a lot of skills here.
Do I Need to Have 100 Designs in Redbubble to Get a Sale?
Absolutely not. There is no exact number as a milestone that will get you sales.
However, you need to have a variety of designs in order to appeal to different people. This simply means, that more designs will attract more people which can lead to more sales.
With 10 designs is quite hard to attract potential buyers, unless you have a large following on social media.
How Many Designs I Need to Upload to Get the First Sale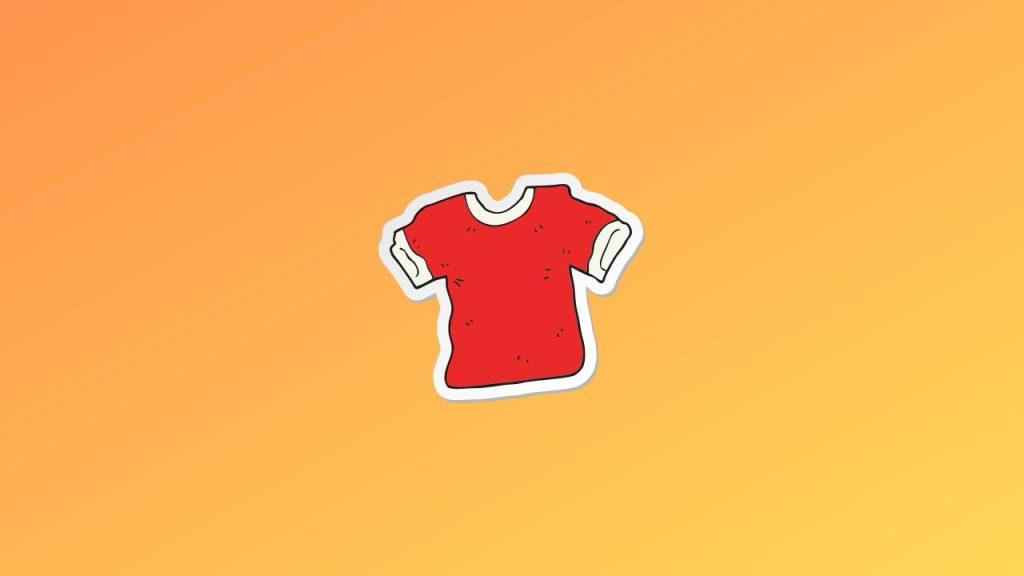 There is no number that will answer this question. In a good niche, you can get a sale in a few days, in a bad, oversaturated niche, there will be no sales at all.
Find a Niche
At first, choose a simple niche for beginners, and do proper keyword research.
After you find a good keyword, create a few designs around it.
I always recommend creating 3 different designs around one targeted keyword.
Make a simple text design with one color, then create a colorful text design and the third should be a text design with an illustration.
Give customers a choice, and you might get sales.
SEO-optimize Your Design Listings
Search engine optimization, also known as SEO, is a way how to index your design listings for search engines like Google, Bing, Yandex, and more.
This powerful technique will rank your design in search pages, image searches, or shopping sections. While time-consuming, with SEO you are targeting free, long-lasting traffic.
Use Social Media to Promote Your Designs
You need to make your design stand out in the marketplace. And one way to do this is to have a large following on social media.
It's easier to attract buyers when they are familiar with your branding, so it's important to be active on all of your social media platforms.
A good practice is to create branded Pinterest and Instagram pages. In the beginning, focus only on one narrow niche (category) and after some time, add more niches.
Be Consistent
The key to success, and not only on Redbubble, is consistency.
Make an uploading plan and stick to it.
Upload frequently, I mean, at least weekly, and you should get rewarded by getting sales.
Redbubble loves artists that are uploading fresh designs to their shops and they are promoting such designers more with Google Ads.
Conclusion
When somebody says that you need to have 100 designs in Redbubble to get sales, HE LIES.
You don't need so many designs to get sales, but the more designs you upload, the more potential sales you can get.
And there is nothing sweeter for artists than selling their art on daily basis.
In my opinion, you should create a plan where you upload at least 5 designs a week. With 100 designs, that should last you 5 months to reach this milestone, but I'm sure, you get your first sale within this time period.
To be honest, having 100 designs in your Redbubble shop means that you are serious with print-on-demand. It shows passion, dedication, hard work, and consistency.
And these qualities are more important than the number of your designs on Redbubble.
BONUS FOR YOU: Unleash your potential as a print-on-demand entrepreneur with this free guide – download now!
Here Are Some of My Favorite Tools For Print-on-demand
DESIGNS: For getting started, I like Kittl. It is a fantastic place with highly professional templates, that can be edited and used for print-on-demand. In my opinion, it is a go-to place for any person, who wants to make money with POD.
Another of my favorites is Creative Fabrica. They have millions of cheap graphics that can elevate your t-shirt design. If you are not the most skillful designer, then try Placeit or Vexels. These are platforms, where you can find thousands of pre-made t-shirt designs you can easily edit and publish on any print-on-demand platform. I recommend Placeit for beginners and after you get some sales move to Vexels.
I also use a platform called Simplified, which is an all-in-one tool that combines an AI writer, design editor, video editor, and social content planner into one simple platform. I love it. Just like Canva, Simplified has a free version, so you can try it here.
FREE DESIGNS: I love Canva. I'm using this platform almost every day. With Canva, you can create stunning t-shirt designs, they already have an entire section, where you can make your artwork from scratch or use some pre-made templates and edit them. Canva comes with two main pricing plans: FREE and PRO. And if you are a beginner, then I recommend the free plan, it should be enough for you.
SELL YOUR ART – Start selling your graphics, vectors, or photography on Wirestock to save time and make more money. Its Wirestock Program allows you to submit to multiple stock agencies and marketplaces in a single click. It is currently partnered with Shutterstock, Adobe, Alamy, Dreamstime, Pond5, and Depositphotos. Get a FREE account.
SELLING LOW-CONTENT BOOKS – Selling low-content and no-content books on Amazon can be a great way to boost your online income. Im using Book Bolt to do the research, get pre-made interiors, and create covers. And you can try the platform for free.
Take your POD business to the next level. If you are serious about selling your designs on t-shirts, mugs, and other products, you need to sell them on the biggest marketplaces like Etsy or Amazon. You should also sell for the best prices through on-demand fulfillment companies like Printul or Printify.
Disclosure: Some of the links above may contain affiliate partnerships, meaning, at no additional cost to you, NechEmpire may earn a commission if you click through to make a purchase.