(Last Updated On: September 12, 2022)
AI-generated art is making a splash in the world, and the question on many people's minds is how to sell such art.
Just like traditional art, AI-generated pieces can be sold even on print-on-demand platforms like Redbubble.
But can you really make money by selling AI-generated art?
It seems like a valid question to ask, as people are legally allowed to sell any type of art they create. Especially now that more and more AI-powered tools are producing art in the form of drawings, photos, illustrations, and more.
In short — it's not the same as selling a physical painting. Selling digital artwork can be done in seconds, and there are some major benefits to using these new types of digital art for decoration.
Key Takeaways
AI art generators are taking human text inputs to create unique artwork.
In most cases, you own the creation.
It is important to find your own style when using the AI art generator.
You can sell AI-generated artwork online and make money from it.
Introduction to AI-Generated Artwork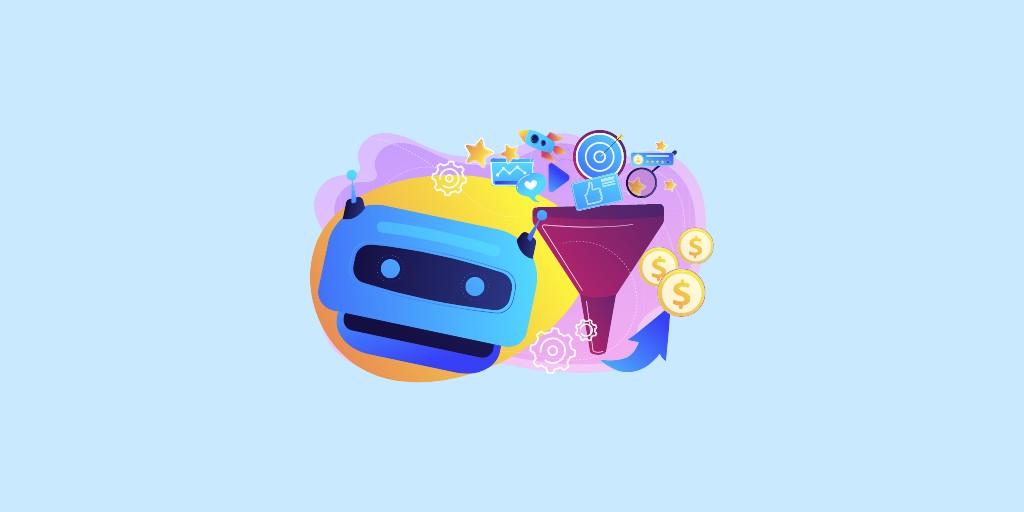 I understand that this is often a controversial topic. Some artists welcome the incredible possibilities of AI, while others are fighting with ethical questions.
However, there is no doubt that AI art generators are here to stay.
I personally am very excited about the possibilities of AI, and I'm currently using lots of AI-powered tools for my business.
But I have never tried using AI-powered art generators to create images and sell them through a print-on-demand platform.
However, I believe that everything should be tried at some point, so I decided to try using the DreamStudio tool to generate the art, and then I set up a store on Redbubble, and other similar POD platforms, where I will sell the artwork made by AI.
I want also to share my experience with the designing process, and how to get most of any AI art generator, and I hope, in the near future, I will show you some sales.
So, let's get started with a simple explanation of what an AI art generator is.
What is AI Art Generator
In short, an AI art generator is a tool that generates original art based on human input. In other words, you are giving the tool a few keywords or sentences and it will generate artwork from the data collected from the Internet.
At the moment, you can choose from a wide variety of AI art generators, but in my opinion, DALL·E 2, MidJourney, and DreamStudio are worth trying.
And because AI-generated artwork is really good, there are already some artists using them. For example, Mike Tyka, Gene Kogan, and Meme Akten are incredible and you check their work for future inspiration.
Using AI Art Generator to Find Your Style
The most important thing I would talk about in this article is the style of AI art you should generate for print-on-demand. This is because print-on-demand is quite special, and if you create artwork, you need to think about the fact if people want to buy such a design.
Even if AI art can get you fantastic results, it doesn't mean people will buy it.
In my opinion, you need to find your own style, even if you are using AI to generate artwork.
Most people are creating beautiful and detailed digital art, but it can be said that AI is in control of the designing process. That's why you must learn to use the proper commands to get the most out of the AI.
You need to find prompt commands that are not very basic because then you will generate art that looks similar to many others. So, if you are using commands, you have to practice, practice and practice again, until you find your own style.
BASIC PROMPT – A beautiful sunset over the ocean, photorealistic, unreal engine, detailed
ADVANCED PROMPT – A beautiful sunset over the ocean, Pink and orange in the sky, by Dmitry Morozov, oil on canvas
Another good tip I can give you is to use prompt commands with a color specification. Just add two color combinations, or more, let your imagination work and give the AI exact input.
BASIC PROMPT – a head of lion, focus on the eyes
ADVANCED PROMPT – a head of lion in black white colors, focus on the glowing eyes, photorealistic, ultra detailed
But even if you use a detailed and specific prompt, you should add something more specific, such as an artist.
This way, you can generate artwork that is in the style of a famous artist.
In my opinion, less-known artists are better because you are getting artwork that is not similar to any other.
I like to use a website called Weird Wonderful AI Art, where they are creating a list of artists who are using AI art. Just scroll down to all the different styles and choose what you like.
Then use the name of the artist in your prompt and see what designs it is generating for you.
To show you how an artist's name can make a difference in the AI-generated artwork, I have used the same prompt but changed the artist's name.
So, you can see, how different styles you can create.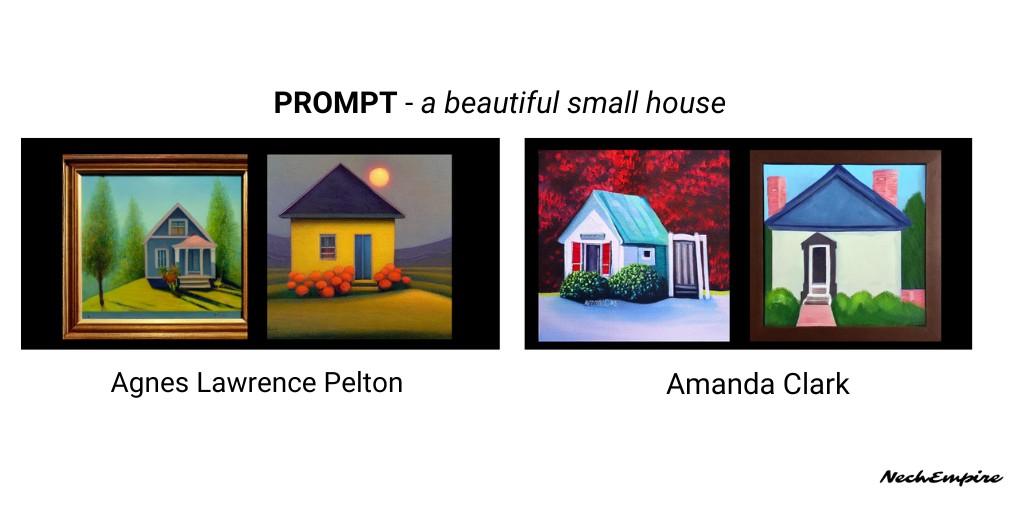 Conclusion
However, the best you can do is to test different prompts, different artists, and colors to generate an artwork that will be unique enough that people will buy it. As an artist should experiment with different colors and shapes in order to create something new.
BONUS FOR YOU: Unleash your potential as a print-on-demand entrepreneur with this free guide – download now!
Here Are Some of My Favorite Tools For Print-on-demand
DESIGNS: For getting started, I like Kittl. It is a fantastic place with highly professional templates, that can be edited and used for print-on-demand. In my opinion, it is a go-to place for any person, who wants to make money with POD.
Another of my favorites is Creative Fabrica. They have millions of cheap graphics that can elevate your t-shirt design. If you are not the most skillful designer, then try Placeit or Vexels. These are platforms, where you can find thousands of pre-made t-shirt designs you can easily edit and publish on any print-on-demand platform. I recommend Placeit for beginners and after you get some sales move to Vexels.
I also use a platform called Simplified, which is an all-in-one tool that combines an AI writer, design editor, video editor, and social content planner into one simple platform. I love it. Just like Canva, Simplified has a free version, so you can try it here.
FREE DESIGNS: I love Canva. I'm using this platform almost every day. With Canva, you can create stunning t-shirt designs, they already have an entire section, where you can make your artwork from scratch or use some pre-made templates and edit them. Canva comes with two main pricing plans: FREE and PRO. And if you are a beginner, then I recommend the free plan, it should be enough for you.
SELL YOUR ART – Start selling your graphics, vectors, or photography on Wirestock to save time and make more money. Its Wirestock Program allows you to submit to multiple stock agencies and marketplaces in a single click. It is currently partnered with Shutterstock, Adobe, Alamy, Dreamstime, Pond5, and Depositphotos. Get a FREE account.
SELLING LOW-CONTENT BOOKS – Selling low-content and no-content books on Amazon can be a great way to boost your online income. Im using Book Bolt to do the research, get pre-made interiors, and create covers. And you can try the platform for free.
Take your POD business to the next level. If you are serious about selling your designs on t-shirts, mugs, and other products, you need to sell them on the biggest marketplaces like Etsy or Amazon. You should also sell for the best prices through on-demand fulfillment companies like Printul or Printify.
Disclosure: Some of the links above may contain affiliate partnerships, meaning, at no additional cost to you, NechEmpire may earn a commission if you click through to make a purchase.