(Last Updated On: October 30, 2022)
Amazon KDP is a self-publishing platform that allows authors to publish their own books and make them available for sale on the Amazon website.
A cool fact is that authors can choose a price for their low-content books and from each book, they get royalties based on the set price.
So, you want to start selling books on Amazon, you are doing your research, and then… you are seeing something odd.
All the low and no content books are seeing have almost the same number of pages.
Yes, in fact, most of these notebooks have 100 to 120 pages.
But why is this actually the case?
Let me explain why most notebooks on Amazon KDP have around 120 pages.
Low Content Books Have 100 to 120 Pages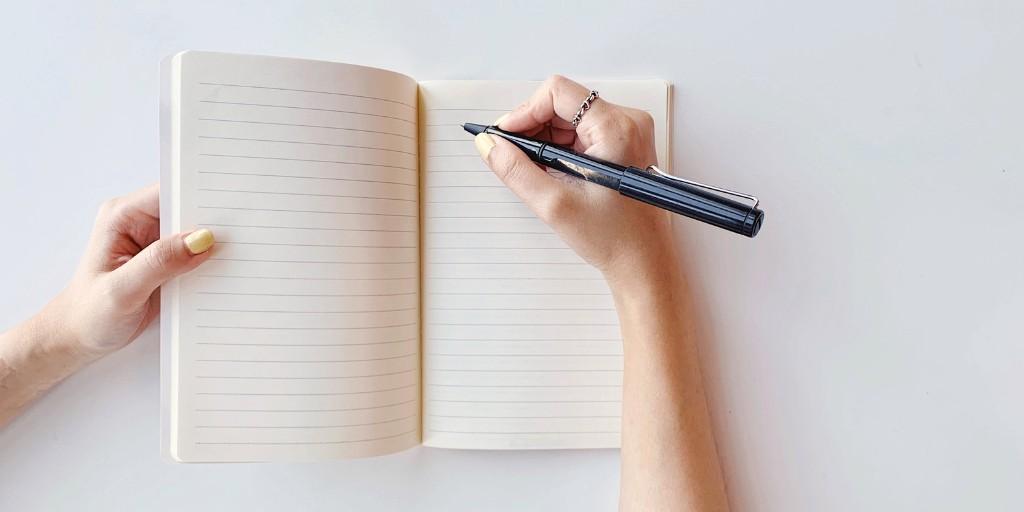 The reasons for a low content book to be between 100-120 pages are many, but the main reason is money.
Quite unexpected, right?
You already know that the competition on Amazon's self-publishing platform is huge.
If you want to sell your notebooks and make a reasonable profit from each sale, you should copy the competition when it comes to the price and size of the book.
The first thing sellers do is make sure they're selling the books for the same price as the competitors. In other words, there is a maximal price for what you can sell a low-quality book and still get sales.
And if you still make a reasonable profit from your book ($1-$2 per book), you have to save on the printing costs.
Amazon has a fixed price for printing books through their self-publishing platform and one of the most important factors that influence these costs is the number of pages.
The math is quite straightforward – the more pages your book has, the more it will cost to print.
That is the no.1 reason why you see so many low content books with 100 or 120 pages. Printing such books will still get you interesting royalties from each sale.
If you are interested to see the latest printing costs for paperbacks on Amazon, you this official royalty calculator.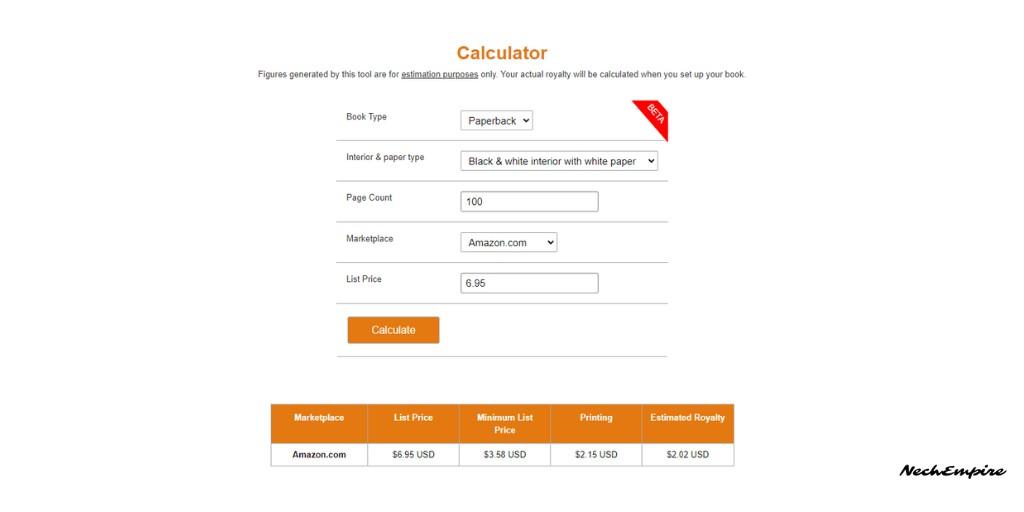 That said, the cost of printing is the main reason why you are seeing so much low content books with 120 pages.
However, there are other reasons behind a 120 page-count.
Competition
I have already mentioned that Amazon is a hugely competitive market when it comes to KDP and low content book publishing. Even if you create something unique and find a new profitable niche, in a short time, people will copy you.
Then you lose momentum, your sales go down, and so on.
While you can try to succeed this way, copying what works is a shortcut that many of us are doing.
That is why Amazon marketplace is full of almost the same notebooks with the same dimensions, page count, and price.
It Doesn't Cost Almost Any Additional Time
Creating a lined journal with 50 pages, 100 pages, or 200 pages is almost as fast.
With tools like BookBolt, you can create lined notebooks in a matter of seconds, so why should you be limited to 50 pages?
Provide value to your customers by giving them more pages until it's profitable for you.
Bottom Line
Selling low and no content books on Amazon is hard. The platform is quite saturated and it takes a while to find a profitable niche. However, it is still profitable and can help you create an interesting side hustle or even a passive income.
BONUS FOR YOU: Unleash your potential as a print-on-demand entrepreneur with this free guide – download now!
Here Are Some of My Favorite Tools For Print-on-demand
DESIGNS: For getting started, I really like Kittl. It is a fantastic place with highly professional templates, that can be edited and used for print-on-demand. In my opinion, it is a go-to place for any person, who wants to make money with POD.
Another of my favorites is Creative Fabrica. They have millions of cheap graphics that can elevate your t-shirt design. If you are not the most skillful designer, then try Placeit or Vexels. These are platforms, where you can find thousands of pre-made t-shirt designs you can easily edit and publish on any print-on-demand platform. I recommend Placeit for beginners and after you get some sales move to Vexels.
FREE DESIGNS: I love Canva. I'm using this platform almost every day. With Canva, you can create stunning t-shirt designs, they already have an entire section, where you can make your artwork from scratch or use some pre-made templates and edit them. Canva comes with two main pricing plans: FREE and PRO. And if you are a beginner, then I recommend the free plan, it should be enough for you.
SELLING LOW-CONTENT BOOKS – Selling low-content and no-content books on Amazon can be a great way to boost your online income. Im using Book Bolt to do the research, get pre-made interiors and create covers. And you can try the platform for free.
HOSTING FOR YOUR E-SHOP – At some point, you should take control of your online sales. I like Bluehost hosting – the smart, secure, and user-friendly solution for building your own online store with top-notch performance. Learn more.
Take your POD business to the next level. If you are serious about selling your designs on t-shirts, mugs, and other products, you need to sell them on the biggest marketplaces like Etsy or Amazon. You should also sell for the best prices through on-demand fulfillment companies like Printul or Printify.
Disclosure: Some of the links above may contain affiliate partnerships, meaning, at no additional cost to you, NechEmpire may earn a commission if you click through to make a purchase.