I'm Miroslav, a passionate graphic designer and AI enthusiast. At NechEmpire, I'm here to equip you with the knowledge and skills to turn your design...Read more
(Last Updated On: July 23, 2023)
Welcome back.
An increasing number of stock photo websites are no longer accepting sellers with AI designs.
However, in order to generate sales and gain approval from the review team, it is essential to adhere to certain guidelines.
In this edition, we will explore the best practices to follow on Adobe Stock and much more.
TODAY'S MENU
Insight: Essential Tips for Selling Your AI Artwork on Adobe Stock
News: Adobe Made its Firefly AI Art Generator a Lot More Accessible
AI tools: CF Spark
Tutorial: How to Upload a Font to Canva
Thanks to our sponsors, this newsletter is free for you.
In partnership with NechEmpire, Creative Fabrica gives you unlimited access to over 4 million fonts, graphics, & digital crafting resources for free! Get all access now.
When it comes to getting started with print-on-demand (POD), Kittl is a fantastic option. They offer a wide range of highly professional templates that can be easily edited to suit your needs. Whether you're looking to make money or simply want to explore the world of POD, Kittl is definitely a go-to place for beginners and experienced users alike. Get a free account.
Insight: Essential Tips for Selling Your AI Artwork on Adobe Stock
If you're interested in selling AI art on Adobe Stock, there are some essential tips that can help you succeed. I have written a detailed article about it from a perspective of a seller.
Yes, Im selling my AI designs on stock photo websites, and I have learned a lot about it.
There are a few rules and guidelines you need to follow if you want to get your AI art accepted by the Adobe review team. However, once your art is approved, you have the potential to earn a significant amount of money.
News: Adobe Made its Firefly AI Art Generator a Lot More Accessible
One limitation of text-to-image AI prompts is the language barrier, which is less than ideal in today's era of hyper-personalization and localization. However, Adobe recognizes this and is actively working to improve language support in order to make the service more accessible to a wider audience.
With the new updates from Adobe, content creators, designers, marketing teams, and businesses worldwide can now easily create images and text effects in their preferred language. This incredible feature is accessible to individuals of all skill levels, regardless of their experience. Adobe aims to enhance workflows and boost productivity with these advancements.
AI Tools to Help You Improve Your Designs
CF Spark – Even though Creative Fabrica is known as a marketplace where you can find millions of design elements with a commercial license, they have also introduced an AI art generator. You can try it for free here.
Tutorial – How to Upload a Font to Canva
As a frequent user of Canva, I have struggled to find a way to upload a font that I downloaded from another website. If you have encountered the same problem, here is a simple tutorial.
Go to your Canva homepage.
Under the Tools section, select the Brand option.
On this page, you'll see a section called Brand Fonts with an "upload a font" button next to it.
Click the "upload a font" button and select the font file from your computer.
You'll receive a message asking you to confirm that you have the right to use the font. Click "Yes, upload away".
Your new font will appear in the Uploaded Fonts section.
Now, whenever you write text in Canva, you can easily find any of your uploaded fonts at the beginning of the font list.
And that's it! If you want, you can watch my video tutorial here.
Thanks for reading.
Until next time!
PS: If you want to sign up for The NechEmpire Design Nexus newsletter or share it with a friend, you can find us here.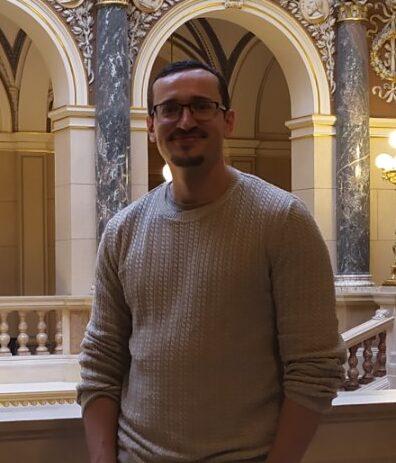 I'm Miroslav, a passionate graphic designer and AI enthusiast. At NechEmpire, I'm here to equip you with the knowledge and skills to turn your design passion into a thriving online business.
More Posts