I'm Miroslav, a passionate graphic designer and AI enthusiast. At NechEmpire, I'm here to equip you with the knowledge and skills to turn your design...Read more
(Last Updated On: September 13, 2023)
Selling images on Adobe Stock can be a lucrative opportunity for artists looking to monetize their work.
However, when it comes to AI-generated images, the approval process can be a bit tricky.
As a graphic designer who has explored the use of AI technology in creating and selling images, I have encountered my fair share of rejections.
But through trial and error, I have learned valuable lessons on how to avoid common pitfalls that often lead to image rejection.
By following specific guidelines and understanding the requirements set by the Adobe Stock platform, artists can increase their chances of getting their AI-generated images approved and successfully sold on the platform.
In this article, I'll walk you through the top reasons your AI images may get rejected from Adobe Stock. I'll also discuss why review times are increasing.
Why Adobe Stock is the Go-To Platform for AI Artists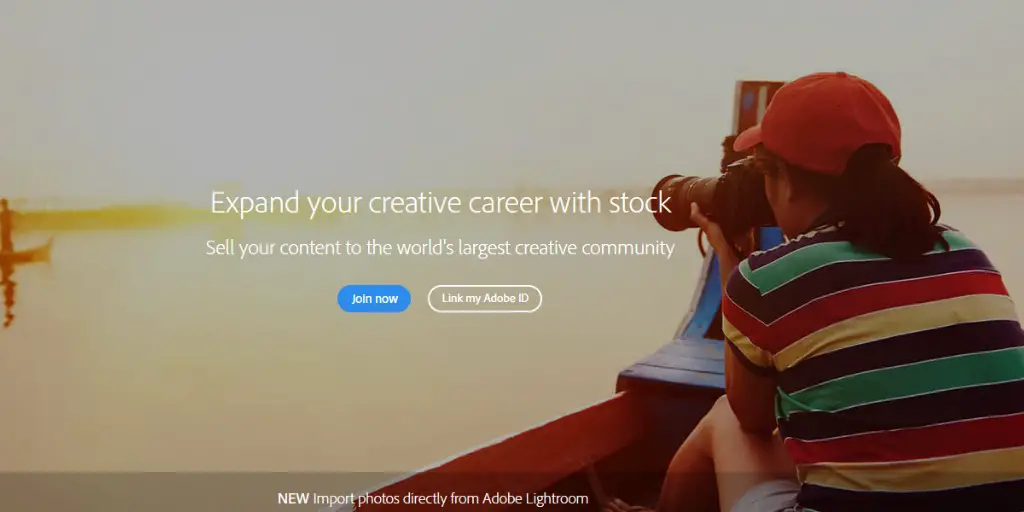 First things first, let's talk about Adobe Stock and why it should be at the top of your list as an AI artist.
Adobe Stock isn't just another stock image platform; it's a bustling marketplace that connects artists with buyers from various industries.
Here are a few compelling reasons to opt for Adobe Stock:
Massive Audience: Adobe Stock is integrated with Adobe Creative Cloud, giving you immediate access to a vast user base of creative professionals.
Quality over Quantity: Adobe Stock values high-quality images, meaning your AI art won't just be another drop in the ocean.
Lucrative Commissions: Adobe Stock offers a competitive royalty structure, allowing you to earn a substantial amount from your art.
Alright, let's cut to the chase – getting your AI images on Adobe Stock can be a rollercoaster.
Here are some common issues you might face and how to overcome them.
Metadata Matters
When uploading AI images on Adobe Stock, don't skimp on the metadata. A lack of descriptive information can lead to immediate rejection. Here's what you should focus on:
Title: Choose a title that precisely describes your image, and try to include the keyword "AI images" to improve visibility.
Tags: Use relevant tags that cover the subject matter, style, and even the emotions conveyed in your AI-generated art.
Category: Place your image in the most fitting category to increase its visibility to potential buyers.
Technical Requirements
Adobe Stock has stringent technical requirements. Make sure to adhere to these guidelines:
Image Resolution: Typically, Adobe Stock requires a minimum of 4 megapixels.
File Formats: Accepted file formats include JPEG, PNG, and others. Ensure your AI images are in the correct format before uploading.
Quality: Adobe Stock examines the clarity, lighting, and composition of images. Your AI images should be of professional quality.
Failing to Flag AI Content
One common mistake I made in the early stages was forgetting to specify that an image was AI-generated when uploading it to Adobe Stock.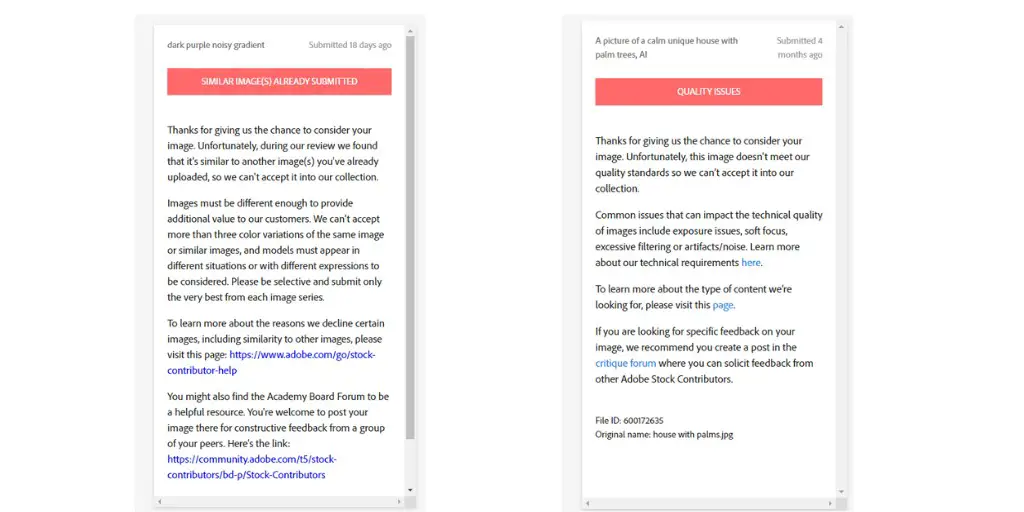 It is important to remember to check the box confirming that the image is generated using AI and submit it as an illustration. This helps to set proper expectations during the review process and avoids potential rejections.
Violating Artistic Copyrights
AI image generators have been trained on vast datasets that consist of diverse artists and their unique styles. This extensive training equips them with the ability to create images that mimic various artistic techniques and aesthetics.
So, if you're knowledgeable about these AI tools, you likely understand the breadth and depth of their training data.
A lot of people find it fascinating to use these tools to imitate the unique styles of their favorite artists. While drawing inspiration is acceptable, it is crucial to understand that directly copying a renowned artist's style is against the rules.
So, when creating images inspired by popular artists, it is important to exercise caution and avoid simply replicating their work without adding your own original elements.
By infusing your own creativity into the process, you can create truly original pieces that reflect both the influence of a particular artist and your individual style.
Using Celebrity Names
To avoid any potential issues, do not include celebrity names or brand names in your titles, keywords, or descriptions. Even if you mean to use them descriptively, it can be misinterpreted as implying endorsement.
It's a good practice to make sure you double-check all metadata fields to ensure that there are no unintended references present.
Missing Model Releases
When selling images for commercial purposes, it is important to note that if your image includes identifiable individuals or famous landmarks or buildings, you should obtain a model release.
This legal document ensures that you have the necessary rights to commercially use and sell such images.
If you don't have this legal document, instead, you can opt for blurring out faces and backgrounds as an alternative solution. This approach allows you to maintain the privacy of individuals and prevent any unauthorized use of their likeness.
Upscaling Issues
Adobe Stock has high-resolution requirements.
However, AI image generators such as Midjourney or Leonardo produce images with smaller file sizes.
To ensure optimal image quality when uploading to the Adobe Stock platform, it is important to upscale your images.
Thankfully, there are tools like Topaz Gigapixel AI and Clipdrop Image Enhancer that can assist with this process. These tools enable you to upscale your images by up to 16 times, enhancing details and minimizing pixelation for a more professional appearance.
Accidental Logos and Trademarks
Another thing I want to mention is to be cautious about unintentionally generating brand logos or trademarks.
Including these in your work could lead to rejection. It is important to carefully inspect images before submitting them.
If you notice any unintended logos, brands, or trademarks, make sure to edit them out before finalizing your submission.
This attention to detail will help ensure that your work meets the necessary requirements and avoids any potential pitfalls.
Odd AI Glitches
It is important to acknowledge that when AI generates images of people or animals, there may be instances where visual anomalies occur. These anomalies can include the presence of extra limbs, fingers, or even heads.
When it comes to generating images of people or animals using AI, it is important to acknowledge that visual anomalies can occur. These anomalies may include the presence of extra limbs, fingers, or even heads. While AI has made significant advancements in creating realistic and lifelike visuals, there are still instances where errors or glitches can arise.
Increasing Review Times for AI Images on Adobe Stock
While it may be frustrating to experience longer review times, especially when submitting AI-generated images to Adobe Stock, it's important to understand the reasoning behind it.
These extended review periods are actually a positive indication that Adobe Stock is taking the time and effort to thoroughly evaluate submissions.
This approach is particularly necessary for AI-generated images, as additional verification is needed to ensure their originality and overall quality.
By conducting these comprehensive reviews, Adobe Stock aims to maintain a high standard of content on their platform.
So, if you submit an AI-generated image to this platform, please be patient. The review team may take up to 2 months to approve or reject your images.
Pro Tips for a Smooth Approval Process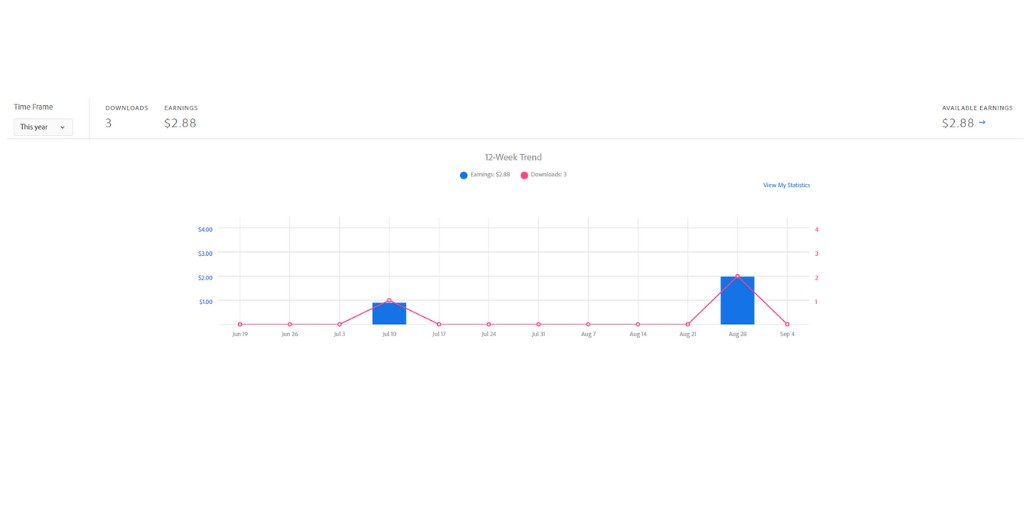 You're almost there! Before you start uploading your AI images, keep these pro tips in mind:
Consult the Guidelines: Adobe Stock has specific guidelines for different types of images. Make sure you're familiar with the ones applicable to AI-generated art.
Quality Checks: Use Adobe Stock's preflight check tool to verify that your images meet all technical requirements.
Batch Uploads: Instead of uploading images individually, consider using Adobe Stock's batch upload feature. But remember, don't compromise on quality.
Final Thoughts and Next Steps
Selling AI images on Adobe Stock can be both rewarding and challenging. But with the right guidance, you can turn this platform into a lucrative channel for your artistic talents.
So, go ahead, fine-tune those images, double-check that metadata, and get ready to showcase your AI art to the world.
BONUS FOR YOU: Unleash your potential as a print-on-demand entrepreneur with this free guide – download now!
Here Are Some of My Favorite Tools For Print-on-demand
DESIGNS: For getting started, I like Kittl. It is a fantastic place with highly professional templates, that can be edited and used for print-on-demand. In my opinion, it is a go-to place for anyone who wants to make money with POD.
Another of my favorites is Creative Fabrica. They have millions of cheap graphics that can elevate your t-shirt design. If you are not the most skillful designer, then try Placeit or Vexels. These are platforms, where you can find thousands of pre-made t-shirt designs you can easily edit and publish on any print-on-demand platform. I recommend Placeit for beginners and after you get some sales move to Vexels.
GET UNLIMITED DIGITAL ASSETS – Envato Elements is a subscription-based digital assets platform that provides a wide range of digital assets. Whether you're in need of fonts, stock videos, photos, motion graphics, mock-ups, overlays, or brushes – you name it – Envato Elements is likely to have it. It's your one-stop service for all types of creative resources.
SELLING GRAPHIC DESIGNS – Freepik makes it simple to get your design in front of a huge audience of paying customers. It's a set-it-and-forget-it source of passive income. The earnings per download may seem small, but they can compound into decent money over time. And they are also accepting AI designs. Try it for free.
SELLING LOW-CONTENT BOOKS – Selling low-content and no-content books on Amazon can be a great way to boost your online income. I'm using Book Bolt to do the research, get pre-made interiors, and create covers. And you can try the platform for free.
Take your POD business to the next level. If you are serious about selling your designs on t-shirts, mugs, and other products, you need to sell them on the most significant marketplaces like Etsy or Amazon. It would be best if you also sold for the best prices through on-demand fulfillment companies like Printul or Printify.
Disclosure: Some of the links above may contain affiliate partnerships, meaning, at no additional cost to you, NechEmpire may earn a commission if you click through to make a purchase.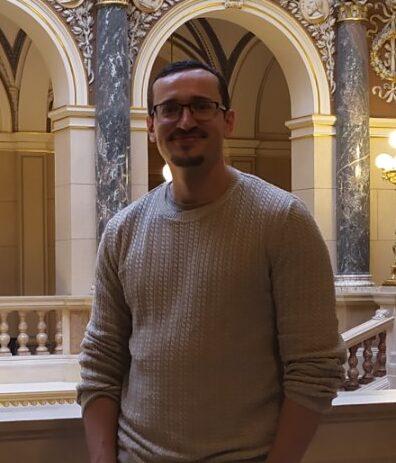 I'm Miroslav, a passionate graphic designer and AI enthusiast. At NechEmpire, I'm here to equip you with the knowledge and skills to turn your design passion into a thriving online business.
More Posts