I'm Miroslav, a passionate graphic designer and AI enthusiast. At NechEmpire, I'm here to equip you with the knowledge and skills to turn your design...Read more
(Last Updated On: July 16, 2023)
Welcome back.
As we navigate through the digital age, the print industry is undergoing a significant transformation, and POD is at the forefront of this revolution.
In this edition, we'll explore the latest news in the POD landscape. And much more. 
TODAY'S MENU
Insight: What are the biggest challenges that Etsy sellers face 
News: Print-on-Demand Market Size is projected to reach USD 39.03 billion by 2031
AI tools: Uncrop, Stable Doodle
Tutorial:  How to use the Image-to-Image feature on BlueWillow
Thanks to our sponsors, this newsletter is free for you.
In partnership with NechEmpire, Creative Fabrica gives you unlimited access to over 4 million fonts, graphics, & digital crafting resources for free! Get all access now.
When it comes to getting started with print-on-demand (POD), Kittl is a fantastic option. They offer a wide range of highly professional templates that can be easily edited to suit your needs. Whether you're looking to make money or simply want to explore the world of POD, Kittl is definitely a go-to place for beginners and experienced users alike. Get a free account.
What Are The Biggest Challenges That Etsy Sellers Face?
If you are an Etsy seller or considering joining the platform, I wanted to share with you some of the challenges you may encounter in 2023 and the near future.
Huge competition
Increasing fees
Constantly changing algorithm
Additionally, I have some tips to help you navigate the obstacles of this e-commerce landscape.
Print-on-Demand Market Size is projected to reach USD 39.03 billion
The global print-on-demand market has witnessed significant growth in recent years and is expected to continue its upward trajectory in the coming decade.
According to recent research, the market size was valued at USD 5.39 billion in 2022 and is projected to reach USD 39.03 billion by 2031, with a compound annual growth rate (CAGR) of 24.6% during the forecast period from 2023 to 2031.
Print-on-demand refers to a business model where products, such as books, apparel, accessories, and home decor items, are manufactured only when an order is received. This approach eliminates the need for inventory management and reduces wastage significantly.
Several factors are driving the growth of the print-on-demand market. 
Firstly, advancements in technology have made it easier for individuals and businesses to design and customize their products with ease. 
Additionally, the rise of e-commerce platforms has provided a convenient way for entrepreneurs to set up their online stores without the need for physical retail space.
2 AI Tools to Help You Improve Your Designs
Uncrop – Resize your image by using a smart AI algorithm. Try Uncrop.
Stable Doodle – Just draw a simple picture and this AI tool will generate an image from it. Try Stable Doodle.  
Tutorial – How to Use the Image-to-Image Feature on BlueWillow
BlueWillow is becoming a quite popular image generator that is running on the Discord interface.
However, not too many people know how to use image-to-image on BlueWillow. 
Here are all the steps:
Open the BlueWillow server.
Click on the plus sign in Discord and select "Upload a file."
Hit enter to initiate the upload.
Type /imagine and then move the image into the text field.
Add your prompt or just hit enter. 
You can also watch my video tutorial
Thanks for reading.
Until next time!
PS: If you want to sign up for The NechEmpire Design Nexus newsletter or share it with a friend, you can find us here.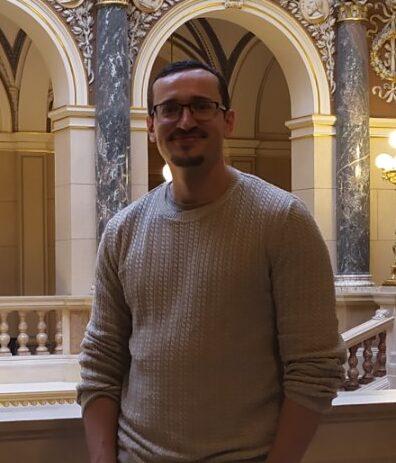 I'm Miroslav, a passionate graphic designer and AI enthusiast. At NechEmpire, I'm here to equip you with the knowledge and skills to turn your design passion into a thriving online business.
More Posts