I'm Miroslav, a passionate graphic designer and AI enthusiast. At NechEmpire, I'm here to equip you with the knowledge and skills to turn your design...Read more
(Last Updated On: June 16, 2023)
If you are an Etsy seller or considering joining the platform, I wanted to share with you some of the challenges you may encounter in 2023 and the near future.
Additionally, I have some tips to help you navigate the obstacles of this e-commerce landscape.
Huge Competition
First off, let's talk about competition.
Etsy has always been a popular place for creatives to sell their handmade goods and connect with customers who appreciate their craft.
However, as the platform's popularity continues to grow, more and more sellers are joining. This means you'll need to find unique ways to stand out from the crowd and attract potential customers.
What's even worse is that competition isn't just coming to Etsy sellers.
Big players in the e-commerce industry, such as Amazon and Walmart, have noticed the popularity and demand for handmade products, and have started expanding their own sections for handmade goods.
Therefore, in addition to competing with other Etsy sellers, you must also be aware that the traffic on the Etsy marketplace will decrease each year in the future.
In other words, buyers will have more marketplaces for handmade goods to choose from.
Increasing Fees
Next up, let's talk about the issue of rising costs.
As of 2021, Etsy increased its transaction fees from 5% to 8%. This means that as a seller, you'll need to adjust your pricing strategy to accommodate the higher fees.
So, consider these costs when setting your prices to ensure you're still making the same profit while remaining competitive.
Advertising costs on Etsy have also seen an increase, making it harder for smaller sellers to get their products noticed.
However, don't lose hope just yet!
There are marketing strategies you can explore that won't cost a penny.
Just use social media platforms like Instagram, Facebook, and Pinterest to showcase your products and reach a wider audience.
Building a strong online presence, creating a brand, and engaging with followers can help you increase brand awareness and drive traffic to your Etsy shop.
Speaking of marketing, you should also invest time and effort into optimizing your Etsy shop's SEO (search engine optimization).
By researching relevant keywords and adding them to your product titles, descriptions, and tags, you can improve your shop's visibility in Etsy's search results.
This way, when potential customers are searching for products like yours, they'll be more likely to stumble upon your listings.
Constantly Changing Algorithm
As a seller, you are constantly facing another big challenge: the ever-changing algorithms on Etsy.
In 2023, it's expected that Etsy will prioritize shops offering free shipping and a higher conversion rate.
Now, this might pose a challenge for smaller sellers like you and me.
Offering free shipping can be tough if we're working with limited resources, and niche markets might naturally have a lower conversion rate.
However, even though this may sound like bad news, there are a few opportunities for all sellers on Etsy.
Opportunities for Etsy Sellers
The e-commerce market is experiencing huge growth, providing an opportunity to capture the attention of a larger customer base for handmade goods on platforms like Etsy.
More and more people are turning to online shopping, and we have the chance to get their attention with our unique creations.
But there's more!
The demand for sustainable and ethical products is on the rise.
There is a growing category of customers who are becoming increasingly conscious of the impact their purchases have on the environment and society.
This presents a new opportunity for sellers like us to market our products as sustainable and ethical.
Let's take advantage of this trend and demonstrate our commitment to creating eco-friendly and socially responsible items.
Conclusion
So, here it is, the main challenges sellers on Etsy will face in 2023 and in the near future.
While all of them can have a significant impact on your shop, there are also opportunities for those who can adapt to the changing landscape.
Just keep in mind that you should focus on your niche market, offer sustainable and ethical products, and take advantage of new upcoming features and services.
BONUS FOR YOU: Unleash your potential as a print-on-demand entrepreneur with this free guide – download now!
Recommended Tools for Etsy
Alura – The all-in-one platform for selling on Etsy. Start with a free account and explore all the features you need to start, run, and grow your Etsy shop. Try the free plan.
Kittl – A fantastic place with highly professional templates, that can be edited and used for print-on-demand. In my opinion, it is a go-to place for any person, who wants to make money with print-on-demand on Etsy. Try Kittl for free.
Another of my favorites is Creative Fabrica. They have millions of cheap graphics that can elevate your t-shirt design.
If you are serious about selling your designs on t-shirts, mugs, and other products, you must list them on the biggest marketplaces, such as Etsy. To do so, you must connect your store with a fulfillment company, two of the best being Printful and Printify.
Disclosure: Some of the links above may contain affiliate partnerships, meaning, at no additional cost to you, NechEmpire may earn a commission if you click through to make a purchase.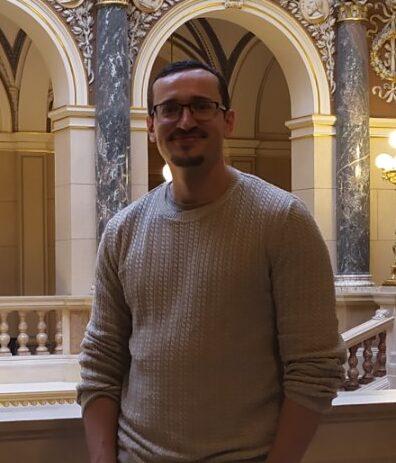 I'm Miroslav, a passionate graphic designer and AI enthusiast. At NechEmpire, I'm here to equip you with the knowledge and skills to turn your design passion into a thriving online business.
More Posts