I'm Miroslav, a passionate graphic designer and AI enthusiast. At NechEmpire, I'm here to equip you with the knowledge and skills to turn your design...Read more
(Last Updated On: May 1, 2023)
Are you curious about whether everything on Etsy is handmade?
As a longtime seller on the platform, I can tell you that the answer is a bit complicated.
But if you want to learn more about this problem, then this article is for you.
I will discuss the different categories of products found on Etsy and what can be classified as handmade.
Do Products Sold on Etsy Have to be Handmade?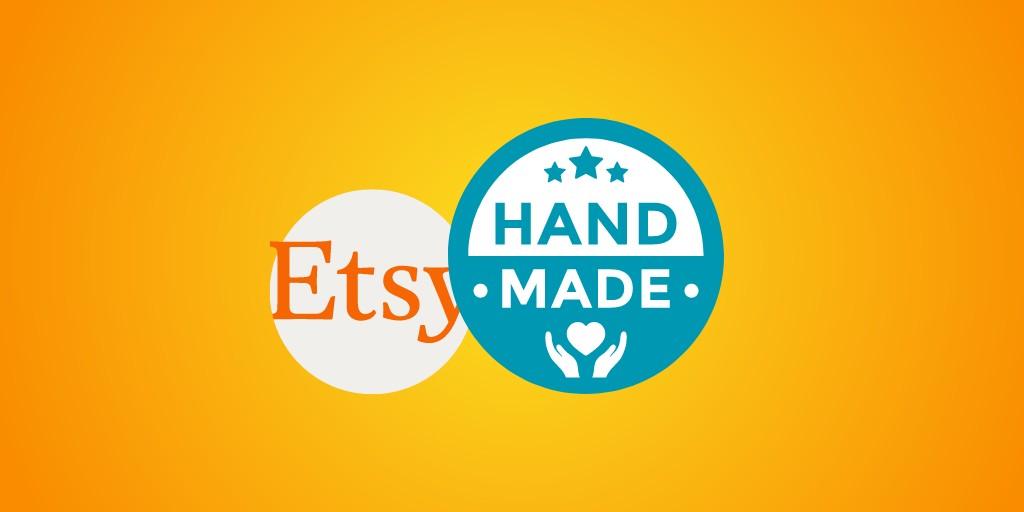 Etsy insists that all products available for purchase on the platform must be handmade.
All items for sale must fall under one of three categories: handmade, vintage, or craft supplies.
In order to qualify as a handmade item, the seller must have been involved in the making or design of the product and must be transparent about any other parties involved in the process.
It is interesting for sellers on Etsy that this marketplace allows them to list mass-produced items labeled as handmade, provided they are involved in the design process and disclose this information on the item listing page.
This Etsy policy is quite controversial, but it is part of Etsy's approach to supporting small businesses and creative entrepreneurs.
Selling Categories on Etsy Explained
As already mentioned, Etsy has three selling categories: handmade, vintage, and supplies.
Handmade: This simply means that items are made by the seller's own hands or their design. Producing items with a partner company? Then Etsy needs to approve it. So, if you see a mass-produced item under the handmade category, it's likely not approved and breaking the rules. Most of the time, this involves an artist collaborating with a business to print their design onto t-shirts, canvas or mugs, etc.
Vintage: To qualify as vintage, the items must be at least 20 years old. When it comes to licensed products using trademarks, they must remain unaltered and genuine for authenticity.
Supplies: Tools and supplies used in art and crafts. Items in this category do not need to be handmade since they're meant for creating handmade items.
Reselling on Etsy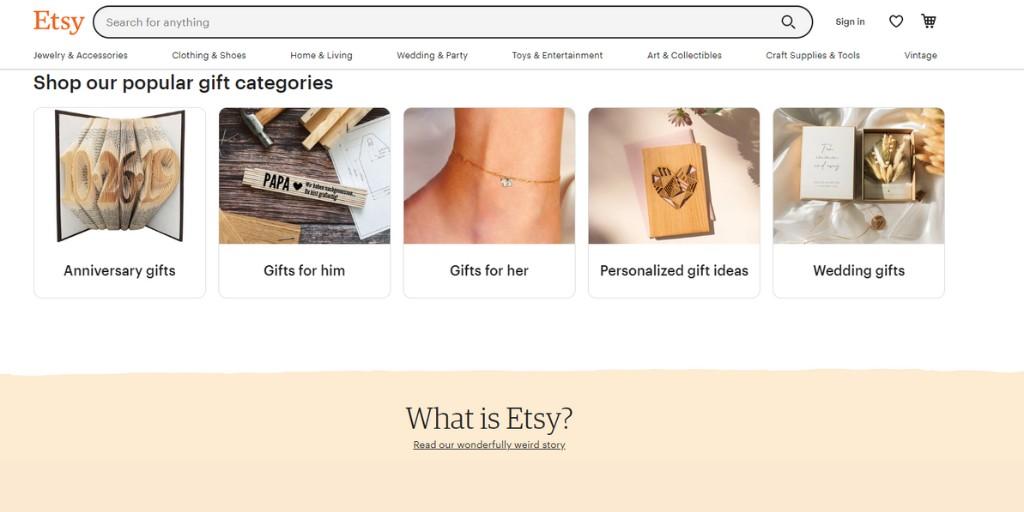 Now, it begins to be quite complicated.
Etsy has struggled to ensure that only handmade and vintage items are sold under the relevant categories since there have been multiple instances of resellers selling mass-produced products.
Jewelry, homewares, and other items are often listed in this manner.
As a seller who is following all the rules and takes pride in creating handmade items, this is really frustrating for me. In my opinion, this is damaging Etsy's brand reputation and goes against the original ethos of the platform.
I understand that some resellers may not realize they are breaking any rules, but for those who do, it is not fair to the sellers who put in time and lots of effort to create unique items.
There's no denying that Etsy has had to shut down many resellers' stores in the past, but it can be quite difficult to control all of them. Each time one shop closes, another one shows up in its place, making it a never-ending game of whack-a-mole.
And don't forget that Etsy's definition of handmade is also very generous. As I mentioned before, a mass-produced charm on a mass-produced chain is considered "handmade" according to Etsy's legal definition.
As a buyer, you should be aware of this.
So, how can you find handmade, unique products on Etsy and sort out the mass-produced junk?
If you're looking to buy something on Etsy, I recommend organizing search results by "highest price first" to weed out the factory-made stuff.
It's also a good idea to check if the item is being sold on AliExpress or other large selling sites, as many unscrupulous sellers on Etsy are simply reselling items they found on AliExpress.
And because many resellers don't even bother taking their own product photos, it's easy to search the image and see if it's being sold elsewhere.
Another tip is to check the postage times; if they're dropshipping, the postage times will likely be over two weeks, so that's a red flag to look out for.
Etsy Handmade Policy
As a precautionary measure, Etsy requests sellers to clearly document the process, supply sources, and workspace or equipment used while creating a product.
This strategy ensures buyers of assurance of the authenticity of products.
If you are really selling handmade items on Etsy, this is not a big ask and takes less than 20 minutes out of your average day.
However, it can be a hassle for resellers who are trying to pass off mass-produced items as handmade or vintage.
Conclusion
So, to answer the question of whether everything on Etsy is handmade, the answer is no.
However, that doesn't mean you can't find anything unique on Etsy.
There are plenty of one-of-a-kind items that have been crafted by talented artisans.
From jewelry and clothing to home decor and artwork, you can find something special on Etsy that you won't find anywhere else.
BONUS FOR YOU: Unleash your potential as a print-on-demand entrepreneur with this free guide – download now!
Recommended Tools for Etsy
Alura – The all-in-one platform for selling on Etsy. Start with a free account and explore all the features you need to start, run, and grow your Etsy shop. Try the free plan.
Kittl – A fantastic place with highly professional templates, that can be edited and used for print-on-demand. In my opinion, it is a go-to place for any person, who wants to make money with print-on-demand on Etsy. Try Kittl for free.
Another of my favorites is Creative Fabrica. They have millions of cheap graphics that can elevate your t-shirt design.
If you are serious about selling your designs on t-shirts, mugs, and other products, you must list them on the biggest marketplaces, such as Etsy. To do so, you must connect your store with a fulfillment company, two of the best being Printful and Printify.
Disclosure: Some of the links above may contain affiliate partnerships, meaning, at no additional cost to you, NechEmpire may earn a commission if you click through to make a purchase.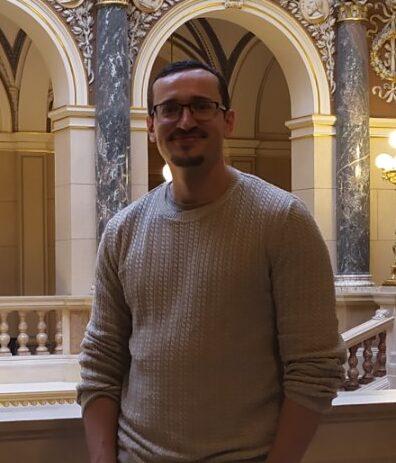 I'm Miroslav, a passionate graphic designer and AI enthusiast. At NechEmpire, I'm here to equip you with the knowledge and skills to turn your design passion into a thriving online business.
More Posts