I'm Miroslav, a passionate graphic designer and AI enthusiast. At NechEmpire, I'm here to equip you with the knowledge and skills to turn your design...Read more
(Last Updated On: May 10, 2023)
As we all know, Etsy is a popular marketplace where almost anyone can sell handmade items.
It has a large number of eager buyers, and selling on Etsy can be very profitable if you know what you're doing.
Exactly, if you know what you are doing.
I don't only mean finding a profitable niche, creating SEO-optimized listings, or promoting your listings on social media.
I mean, following the rules and avoiding a shop suspension.
In this article, I will focus on the question of why Etsy is strict on the types of items that can be sold, and how to abide by the rules.
Different Categories on Etsy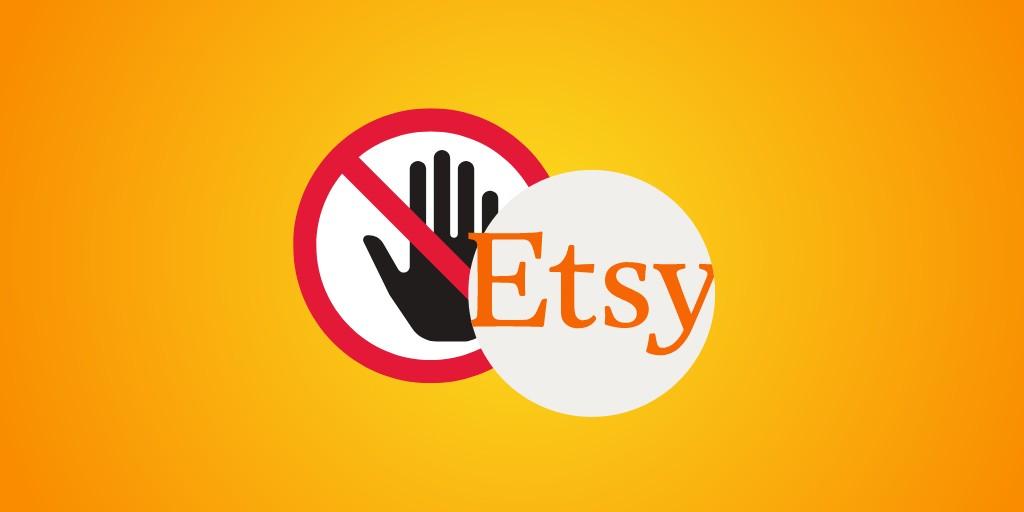 First, you need to understand that Etsy allows sellers to list items in various categories. Handmade, Vintage, and Supplies.
Handmade items must be made by your own hands or designed by you. And not only that. You can also have a "manufacturing partner," but this partner must be approved by Etsy. This is great for artists who want to sell on Etsy but might need some help with production.
Vintage items, on the other hand, must be over 20 years old. And don't forget that trademarked and licensed items should remain unaltered in your listings, so you won't be able to upcycle vintage Mickey Mouse t-shirts with new designs or words.
Finally, there's the Supplies category. Craft and art supplies can be purchased for various projects but cannot be sold as a finished product directly to the customers. Therefore, mass-produced t-shirts or any other ready-made items that you intend to resell cannot be classed as a "supply."
Legal Obligations for Etsy and Its Sellers
It is important to note that Etsy is a global marketplace available in most countries on Earth.
This is why it must follow international laws regarding copyright, trademark, patent, and personality rights.
Unauthorized use of trademarked items, such as Disney, Harry Potter, or Armani for the purpose of selling can get your listings removed from Etsy and your shop suspended.
That is why it's important to have permission from the property owner and a valid license before doing so. If it's a copyright notice, you have the right to lodge a counterclaim, but not if it's a trademark infringement.
Etsy also has to obey regular commercial and governmental laws. For example, you cannot sell items from Cuba as the embargo between the US and Cuba still stands.
You cannot also claim health benefits with no scientific proof for an item, and products that have been recalled are also not tolerated. Furthermore, Etsy strictly prohibits sellers from trading in tobacco or cannabinoid-related goods.
Items Banned on Etsy
There are also certain items that are strictly banned on Etsy altogether, including weapons, drugs, hazardous materials, items promoting violence and hate, racially insensitive items, and porn and sexist materials.
It's important to be aware of the items that are not allowed to be sold in order to avoid any trouble. So, make sure you take some time to go through the list carefully so that you can stay on the right side of the law.
Several types of items are prohibited from being sold on Etsy, including:
Alcohol, tobacco, drugs, drug paraphernalia, and medical drugs
Certain animal products and human remains
Dangerous items, including hazardous materials, recalled items, and weapons
Hate items, including items that promote, support, or glorify hatred
Illegal items, items promoting illegal activity, and highly regulated items
Internationally regulated items
Pornography and mature content
Violent items, including items that promote, support, or glorify violence
But here's the thing: just because you see someone else selling something on Etsy doesn't mean it's allowed.
Unfortunately, thousands of sellers violate trademark and copyright laws every single day.
This is very frustrating to the owners of these items (studios, musicians, authors, celebrities, artists, or designers) as they have to fill out several legal papers for each item that's being sold without their permission.
This effort is time consuming and can be very expensive, and many of them are quick to report infringements.
Challenges for True Handmade Art on Etsy
If you want to start selling something that may be on the borderline of legality on Etsy, keep in mind the potential risks.
Additionally, remember that anyone can report an item or shop on Etsy that is selling something illegal.
So, consider the consequences before selling any inappropriate item. You might fly under the radar for a while, but you could also be banned tomorrow.
And if you do get banned, any money in your account will be held by Etsy for six months.
Another thing to remember is that Etsy has a policy of being very diligent when it comes to ensuring the authenticity of products sold on its platform.
Anytime, they can ask you to prove that an item is handmade by you.
They may ask you to photograph each step in the manufacturing process, provide receipts and photos as evidence of supplies used, and other proof of compliance. If you cannot or will not do so, your store could be closed.
Conclusion
So, what you learned by reading this article? Etsy is pretty strict about what you can sell on their platform.
It may be tempting to try to sell something that is not allowed for a quick profit but does not do it.
It's not worth the risk.
Sure, you might make some money in the short term, but in the long term, you want to build a business.
So if you're thinking about selling on Etsy, make sure you're following.
BONUS FOR YOU: Unleash your potential as a print-on-demand entrepreneur with this free guide – download now!
Recommended Tools for Etsy
Alura – The all-in-one platform for selling on Etsy. Start with a free account and explore all the features you need to start, run, and grow your Etsy shop. Try the free plan.
Kittl – A fantastic place with highly professional templates, that can be edited and used for print-on-demand. In my opinion, it is a go-to place for any person, who wants to make money with print-on-demand on Etsy. Try Kittl for free.
Another of my favorites is Creative Fabrica. They have millions of cheap graphics that can elevate your t-shirt design.
If you are serious about selling your designs on t-shirts, mugs, and other products, you must list them on the biggest marketplaces, such as Etsy. To do so, you must connect your store with a fulfillment company, two of the best being Printful and Printify.
Disclosure: Some of the links above may contain affiliate partnerships, meaning, at no additional cost to you, NechEmpire may earn a commission if you click through to make a purchase.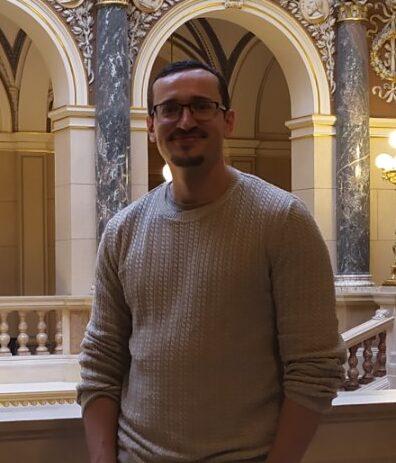 I'm Miroslav, a passionate graphic designer and AI enthusiast. At NechEmpire, I'm here to equip you with the knowledge and skills to turn your design passion into a thriving online business.
More Posts