I'm Miroslav, a passionate graphic designer and AI enthusiast. At NechEmpire, I'm here to equip you with the knowledge and skills to turn your design...Read more
(Last Updated On: July 16, 2023)
Have you ever found yourself browsing through Creative Fabrica, founding a design you like, only to be bewildered by the multitude of file formats available?
If so, you're not alone.
When I first started my graphic design journey, I was in the same position as you. I had no idea what most of the file formats meant or which projects they were suitable for.
That is why I think, that understanding the purpose of different file types can be hard if you are a beginner.
In this article, we will take a look at different file formats and shed light on their unique uses. But if you are impatient, here is a short overview of the most important points of the article.
KEY TAKEAWAYS
SVG files are ideal for scalable, high-quality designs that can be easily modified and manipulated.
PNG files are suitable for print-on-demand products and designs that require transparency, offering high resolution and a transparent background.
EPS files are perfect for high-resolution designs, particularly in Adobe Photoshop, allowing for large-format prints and billboards.
DXF files are primarily used for cutting machines or 3D rendering tools, providing precise outlines for various creative projects.
Understanding the different file formats enables you to make informed choices and maximize the potential of your creative endeavors on Creative Fabrica.
But before I start with a detailed explanation, let me tell you what a Creative Fabrica is.
Different File Formats on Creative Fabrica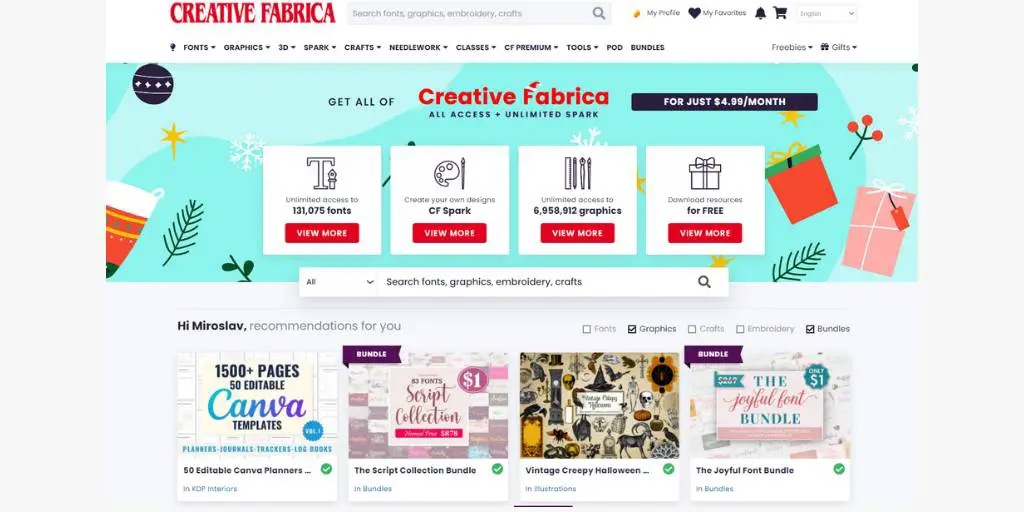 Creative Fabrica is a marketplace where you can buy designs, vectors, cut files, fonts, and other graphic elements at an affordable price. They also offer a user-friendly Commercial License that is easy to understand.
That is why many graphic designers love Creative Fabrica and even have a monthly All Access Subscription.
Now, let's talk about the different file formats you can find here.
BONUS: In partnership with NechEmpire, Creative Fabrica gives you unlimited access to over 4 million fonts, graphics, & digital crafting resources for free! Get all access now.
SVG: Scalable Vector Graphics
SVG stands for Scalable Vector Graphics, and these files are widely used for their versatility.
When you explore designs you can print on t-shirts, you'll find listings for various file types, including PNG, DXF, and SVG files.
Downloading an SVG file, you'll notice that it retains exceptional clarity even when zoomed in. This is because SVG is based on mathematical formulas, allowing you to scale, modify, and manipulate the design elements effortlessly.
SVG files are perfect for creating crisp, clean illustrations, especially if you plan to use them for large prints or cutting machines.
PNG: Portable Network Graphics
Moving on to PNG files, which are graphics files commonly used alongside JPEG files.
When you come across a PNG file while searching for a new design file, you'll discover its advantages.
PNG files typically have a transparent background, making them ideal for various applications, including t-shirt designs and print-on-demand products.
Additionally, the 300 DPI (dots per inch) resolution ensures high-quality output, even for larger designs. With the ability to scale and modify PNG files easily, you can create an array of designs tailored to different preferences.
EPS: Encapsulated PostScript
EPS files are another noteworthy file format to explore. Similar to vector files but not necessarily SVG files, EPS files offer a hybrid between PNG and JPEG formats.
Opening an EPS file in software like Adobe Photoshop or Adobe Illustrator reveals its potential. EPS files, with their large dimensions and exceptional clarity, are perfect for high-resolution designs, such as billboards and detailed prints. Although primarily used in Photoshop, EPS files provide a vector-like experience within the software.
DXF: Drawing Exchange Format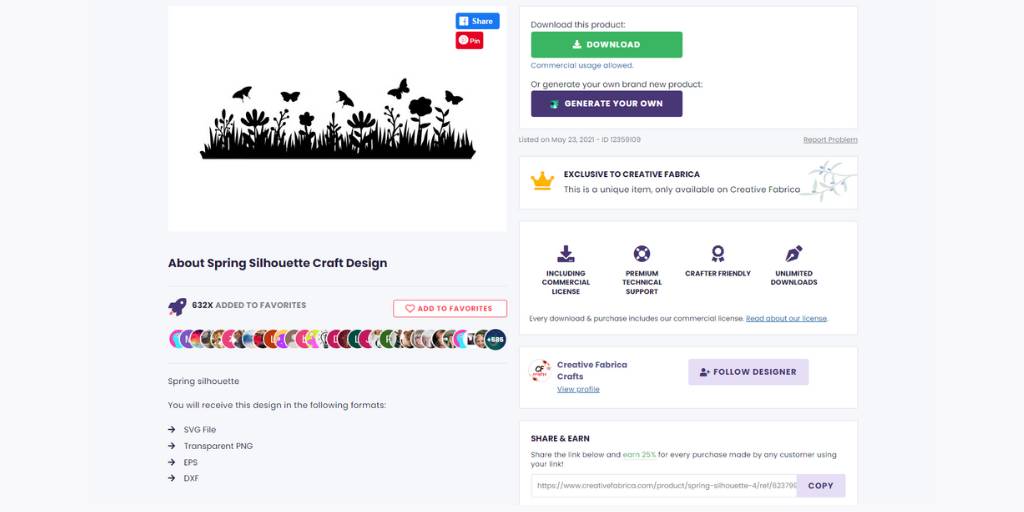 Last but not least, we have DXF files, which stand for Drawing Exchange Format.
While not directly compatible with software like Photoshop or Affinity Photo, DXF files find their niche in tools like Illustrator. These files often serve as cut files or are utilized in 3D rendering applications. With a DXF file, you can create precise outlines and leverage cutting machines for various creative projects.
Final Thoughts
Understanding the distinctions between file formats is key to maximizing the potential of your creative endeavors.
Creative Fabrica's vast collection of over 100,000 fonts and nearly 7 million graphics offers a plethora of possibilities for designers and creators alike.
By subscribing to Creative Fabrica's All Access plan, priced at just $9 per month or $4.99 per month for an annual subscription, you gain access to a huge library of resources to improve your print-on-demand and design skills.
So, the next time you embark on a creative journey, armed with the knowledge of file formats, you'll navigate Creative Fabrica's offerings with confidence.
Remember, whether you seek the scalability of SVG files, the versatility of PNG files, the high-resolution power of EPS files, or the precision of DXF files, Creative Fabrica has you covered.
FAQs about File Formats on Creative Fabrica
Q: What is the significance of file formats on Creative Fabrica?
A: File formats determine the type of digital file you download from Creative Fabrica. Different formats have unique characteristics and purposes, allowing you to use them in various ways, such as printing, cutting, or graphic design.
Q: Which file format should I choose for a high-quality, scalable design?
A: If you require a design that maintains its clarity and sharpness even when scaled up, SVG (Scalable Vector Graphics) files are your best bet. They are ideal for large prints and can be easily modified or manipulated.
Q: What is the difference between PNG and JPEG files?
A: PNG (Portable Network Graphics) files and JPEG (Joint Photographic Experts Group) files are both graphic file formats, but they have distinct qualities. PNG files typically have transparent backgrounds and are suitable for designs that require transparency. JPEG files, on the other hand, are compressed and offer good image quality but do not support transparency.
Q: Can I use PNG files for printing on T-shirts or other products?
A: Absolutely! PNG files are commonly used for print-on-demand products like T-shirts. Their high resolution (300 DPI) ensures excellent quality, even for larger designs.
Q: How can I use EPS files effectively?
A: EPS (Encapsulated PostScript) files are perfect for high-resolution designs and are often used in software like Adobe Photoshop. They can be scaled up significantly without losing quality, making them suitable for large-format prints and billboards.
Q: What is the purpose of DXF files?
A: DXF (Drawing Exchange Format) files are primarily used for cutting machines or 3D rendering tools. They contain precise outlines that can be easily manipulated for various creative projects.
Q: Can I edit the designs in the downloaded files?
A: Yes, most file formats allow you to make edits or modifications. SVG files can be edited using vector editing software, while PNG and JPEG files can be edited using raster image editing software like Adobe Photoshop.
Q: Are all the file formats available for every design on Creative Fabrica?
A: The availability of file formats may vary depending on the specific design or bundle. While SVG and PNG files are more common, other formats like EPS and DXF may be offered for certain designs.
Q: Can I convert one file format to another?
A: It is possible to convert some file formats to others using appropriate software. For example, you can convert SVG files to other formats using conversion tools or graphic design software.
Q: Can I use the downloaded files for commercial purposes?
A: The licensing terms for the files on Creative Fabrica may vary. It is essential to review the licensing agreement associated with each download to determine if it permits commercial use.
BONUS FOR YOU: Unleash your potential as a print-on-demand entrepreneur with this free guide – download now!
Here Are Some of My Favorite Tools For Print-on-demand
DESIGNS: For getting started, I like Kittl. It is a fantastic place with highly professional templates, that can be edited and used for print-on-demand. In my opinion, it is a go-to place for anyone who wants to make money with POD.
Another of my favorites is Creative Fabrica. They have millions of cheap graphics that can elevate your t-shirt design. If you are not the most skillful designer, then try Placeit or Vexels. These are platforms, where you can find thousands of pre-made t-shirt designs you can easily edit and publish on any print-on-demand platform. I recommend Placeit for beginners and after you get some sales move to Vexels.
GET UNLIMITED DIGITAL ASSETS – Envato Elements is a subscription-based digital assets platform that provides a wide range of digital assets. Whether you're in need of fonts, stock videos, photos, motion graphics, mock-ups, overlays, or brushes – you name it – Envato Elements is likely to have it. It's your one-stop service for all types of creative resources.
SELLING GRAPHIC DESIGNS – Freepik makes it simple to get your design in front of a huge audience of paying customers. It's a set-it-and-forget-it source of passive income. The earnings per download may seem small, but they can compound into decent money over time. And they are also accepting AI designs. Try it for free.
SELLING LOW-CONTENT BOOKS – Selling low-content and no-content books on Amazon can be a great way to boost your online income. I'm using Book Bolt to do the research, get pre-made interiors, and create covers. And you can try the platform for free.
Take your POD business to the next level. If you are serious about selling your designs on t-shirts, mugs, and other products, you need to sell them on the most significant marketplaces like Etsy or Amazon. It would be best if you also sold for the best prices through on-demand fulfillment companies like Printul or Printify.
Disclosure: Some of the links above may contain affiliate partnerships, meaning, at no additional cost to you, NechEmpire may earn a commission if you click through to make a purchase.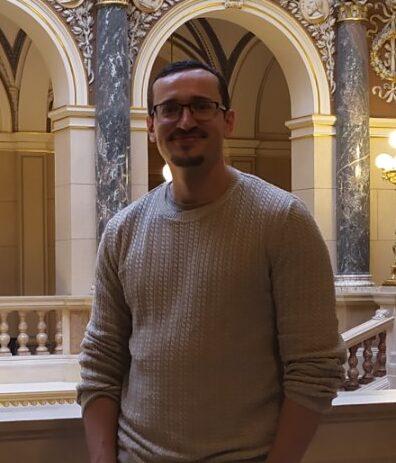 I'm Miroslav, a passionate graphic designer and AI enthusiast. At NechEmpire, I'm here to equip you with the knowledge and skills to turn your design passion into a thriving online business.
More Posts