(Last Updated On: April 14, 2023)
As a designer, you're already used to the fact that you have to show your portfolio to the world. And in today's digital age, it's hugely important to have a strong online presence.
In my opinion, one of the most effective ways to achieve this is by having a blog.
Drawing from my experience, I will explain six reasons why every digital artist should start a blog.
You Have an Additional Traffic Stream
Showing your design blog to the online audience is a great way to build a strong fanbase.
And what better way to do this than to get traffic to your design portfolio?
Starting a blog is a smart way to attract new traffic, which can lead to more clients.
And when you create valuable, relevant content for your niche, you can build yourself as an authority, rank higher on search engines, and get more organic traffic to your website.
That said, the more traffic you attract, the more credibility you will build with search engines, which can lead to even more traffic over time.
But how can I do it?
There is a simple formula: create content optimized for search engines and use relevant keywords throughout your blog post.
For instance, if you're a graphic designer who specializes in creating social media graphics, you could use keywords like "social media graphics," "graphic design for social media," and "social media design tips" throughout your content.
You Can Build Your Personal Branding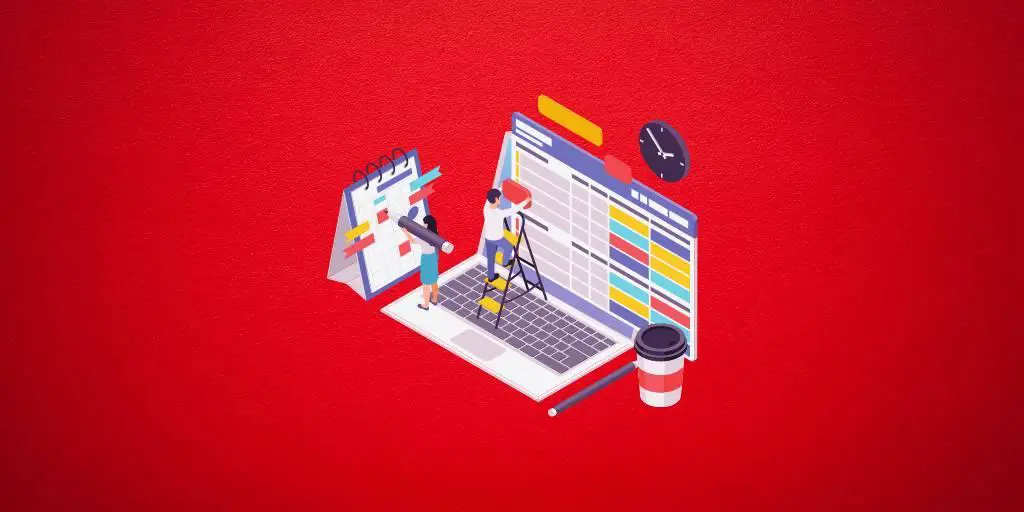 Building a personal brand nowadays has immense potential.
Furthermore, having a blog as a go-to source in your niche can be a powerful tool for building and maintaining your brand.
As I have mentioned before, a blog can help you establish yourself as an expert in your field and showcase your unique style and design philosophy.
Therefore, try to set your brand values and produce quality content that reflects them.
This way, you can develop a strong personal brand that resonates with your audience.
And don't forget, that your personal brand should be consistent across all your online platforms, including your blog, and social media profiles.
Using the same fonts, color scheme, and tone of voice throughout your online presence. This will help you establish a consistent brand message and make it easier for your audience to recognize you.
You Can Be More Creative
With a blog, you have a platform to showcase your design skills in a different way.
You can experiment with new techniques and styles, and create unique visuals for your blog posts that demonstrate your design process.
By doing so, you can easily demonstrate your creativity and talent to your audience, and gain new potential clients.
How can you make your blog posts more visually appealing?
Try creating high-quality images and graphics, custom illustrations, icons, or infographics to make your content more engaging and shareable.
You Will Become a Better Writer
I understand that, as a designer, you want to focus on showcasing your portfolio, but creative writing is also an important aspect of a successful blog.
Writing regularly can help you improve your writing skills, making you more effective when communicating with future clients or other design professionals.
To improve your writing skills, you should aim to write regularly and get feedback on your writing enabling comments on your blog posts.
You Can Boost Your Earning Potential
With a blog, you are building an additional cash cow machine.
When you establish yourself as an authority in your niche, you will attract a highly targeted audience to your blog, which means advertisers will pay premium prices to display ads on your blog posts.
You can also generate revenue from sponsored posts and affiliate marketing.
Additionally, a blog can be an excellent way for building your email list and promoting your services to your audience.
But don't get greedy; always focus on your audience first. Build a loyal following and more trust with your audience, this can lead to more conversions from the offers you are promoting to them.
Your Blog is Your Asset
Do you know what all social media has in common?
When they start and build a user base, they offer unlimited potential to get traffic to the users' posts, offers, design work, and more.
However, once they become popular and acquire a large user base, they will start to limit the reach of each user, and you will need to pay money to promote your content on their platforms.
This can be frustrating, as it requires constant updating of your social media strategy to stay relevant.
By starting a blog, you can avoid the pressure of constantly keeping up with algorithmic changes on social media. Your blog is your asset and can become a more stable platform for your content, where you have control over how and when your content is published.
I'm not saying you should stop promoting your work on social media; they are still great tools for reaching a new audience. However, it should not be your sole focus.
Diversify your traffic and online presence to ensure that your content reaches the right audience.
Conclusion
Starting a blog is a valuable tool for every designer.
It can help you attract an audience to your portfolio, improve your personal branding, showcase your design skills in a different way, hone your writing skills, lead to future earning potential, and avoid the pressure of keeping up with algorithmic changes on social media.
And it is not hard.
By using the WordPress platform, a drag-and-drop editor, and reliable hosting, you can write and publish a blog post in a few minutes.
BONUS FOR YOU: Unleash your potential as a print-on-demand entrepreneur with this free guide – download now!
Here Are Some of My Favorite Tools For Print-on-demand
DESIGNS: For getting started, I like Kittl. It is a fantastic place with highly professional templates, that can be edited and used for print-on-demand. In my opinion, it is a go-to place for any person, who wants to make money with POD.
Another of my favorites is Creative Fabrica. They have millions of cheap graphics that can elevate your t-shirt design. If you are not the most skillful designer, then try Placeit or Vexels. These are platforms, where you can find thousands of pre-made t-shirt designs you can easily edit and publish on any print-on-demand platform. I recommend Placeit for beginners and after you get some sales move to Vexels.
I also use a platform called Simplified, which is an all-in-one tool that combines an AI writer, design editor, video editor, and social content planner into one simple platform. I love it. Just like Canva, Simplified has a free version, so you can try it here.
FREE DESIGNS: I love Canva. I'm using this platform almost every day. With Canva, you can create stunning t-shirt designs, they already have an entire section, where you can make your artwork from scratch or use some pre-made templates and edit them. Canva comes with two main pricing plans: FREE and PRO. And if you are a beginner, then I recommend the free plan, it should be enough for you.
SELL YOUR ART – Start selling your graphics, vectors, or photography on Wirestock to save time and make more money. Its Wirestock Program allows you to submit to multiple stock agencies and marketplaces in a single click. It is currently partnered with Shutterstock, Adobe, Alamy, Dreamstime, Pond5, and Depositphotos. Get a FREE account.
SELLING LOW-CONTENT BOOKS – Selling low-content and no-content books on Amazon can be a great way to boost your online income. Im using Book Bolt to do the research, get pre-made interiors, and create covers. And you can try the platform for free.
Take your POD business to the next level. If you are serious about selling your designs on t-shirts, mugs, and other products, you need to sell them on the biggest marketplaces like Etsy or Amazon. You should also sell for the best prices through on-demand fulfillment companies like Printul or Printify.
Disclosure: Some of the links above may contain affiliate partnerships, meaning, at no additional cost to you, NechEmpire may earn a commission if you click through to make a purchase.