I'm Miroslav, a passionate graphic designer and AI enthusiast. At NechEmpire, I'm here to equip you with the knowledge and skills to turn your design...Read more
(Last Updated On: February 26, 2023)
Efficiency is key, which is why using smart methods to increase productivity has been around for quite some time.
In this article, I'm going to share a helpful technique that can let you generate up to 50 designs with Canva in just 1 minute!
I'm talking about the Bulk create a feature in Canva, which lets you import data and apply it to your designs.
In fact, this simple trick will help you save time and energy while creating stunning visuals for your projects.
As you may know, Canva is one of the most popular design tools nowadays.
It provides an easy-to-use platform with a range of features, allowing users to create stunning visuals for social media, design professional documents and presentations, and even design stunning t-shirt designs.
I personally use this tool almost every day and I love how simple the platform is.
While it is not necessary, I have a PRO plan that allows me to use premium designs, elements, and features.
Unfortunately, the Bulk Create feature is available to paying members.
However, this feature can save you tons of time when it comes to creating designs for your projects.
What Are Scalable Templates?
Selling designs on Redbubble or Merch by Amazon often means you have to upload hundreds of designs to see coming traffic to your shop.
In my opinion, those marketplaces prioritize quantity of designs over quality.
Having thousands of published designs simply means you have more chances of getting sales.
In fact, there's no surprise that some shops on Redbubble have more than 5,000 artworks – it's all thanks to the scalability of templates.
When I refer to scalable templates, I mean designs in which you can change one element to get a new design you can use.
A great example of scalability is this design on Redbubble.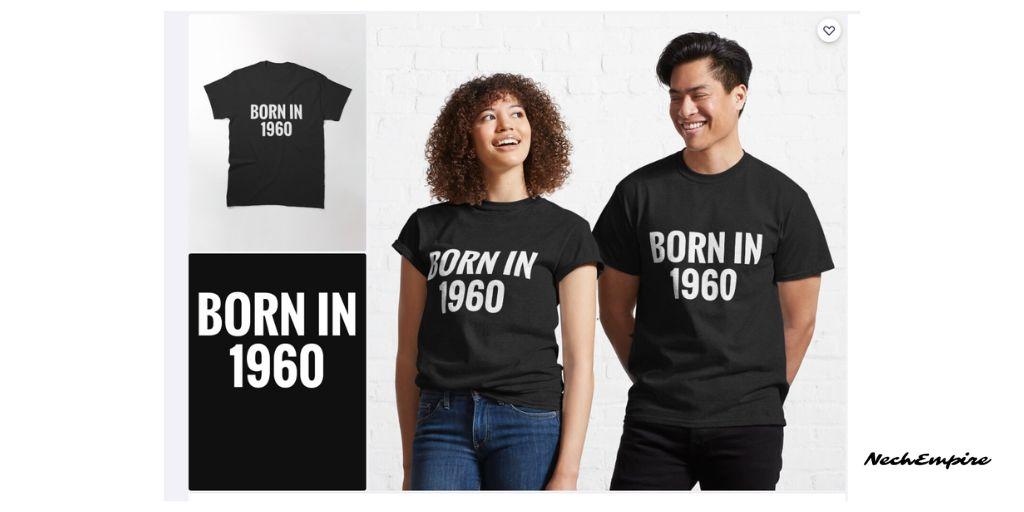 A simple text-based design that you can easily create in a few seconds and then easily modify by altering the date. This incredibly efficient process gives you a new design to upload.
This is the scalability I'm talking about; it is the ability to create multiple variants of one design by changing one element.
How to Use Bulk Create on Canva
Using the Bulk Create feature on Canva is soo simple.
Even beginners can use it, but if you are a person who needs a visual presentation, you should watch my video, where you can see all the steps I would mention below.
So, let's open Canva, and I have already created a simple design here.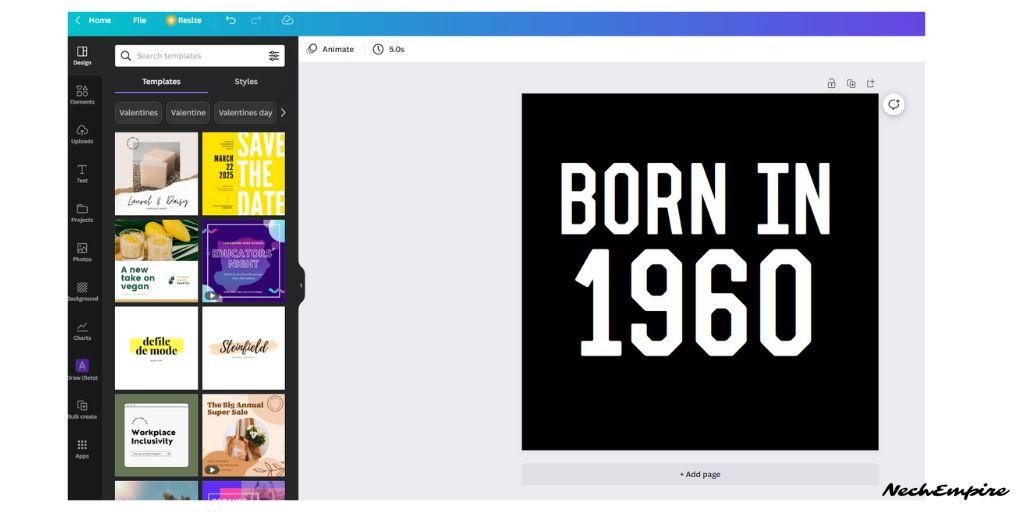 After that, open either Microsoft Excel or Google Sheets to enter your data. I will be using Google Sheets to enter the years.
STEP 1: Just write two consecutive years into the two first cells.
STEP 2: Highlight both cells by holding down the left shift key on your keyboard and clicking the left mouse button on the second cell.
STEP 3: Move your mouse cursor to the bottom-right corner of the second cell and wait until it changes shape. Then, you can drag it to any desired spot on the screen.
STEP 4: This action will add another year to each cell.
STEP 5: Go to the File in the main menu, tap on Download, and choose the CSV extension.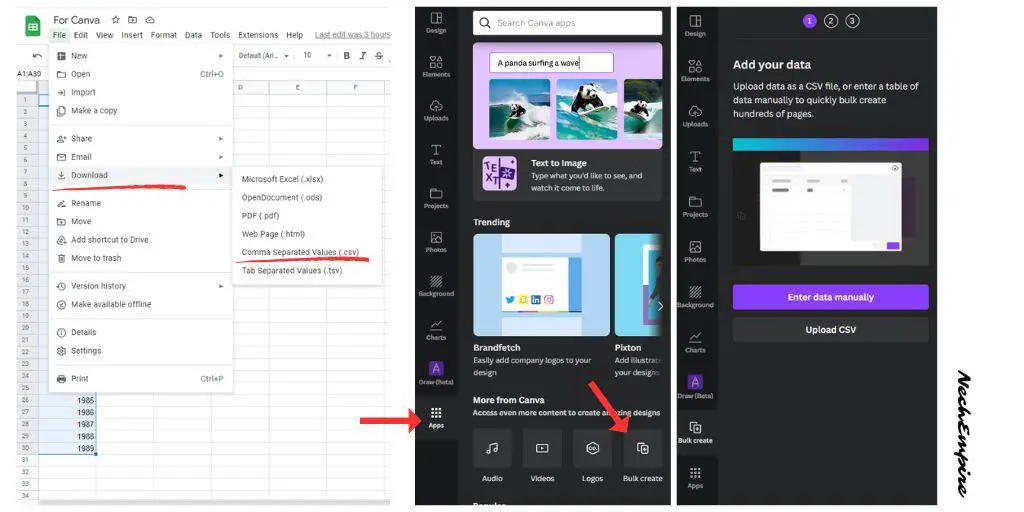 STEP 6: Save the .csv file on your computer.
Now, it's time to go back to Canva and your design template.
STEP 1: In the left corner, click on the Apps option, and under More from Canva section, find Bulk Create.
STEP 2: You will see two options: add data manually or upload a CSV file.
STEP 3: Upload the CSV file from the computer.
STEP 4: Click on the element you want to change, click on the three dots, and then find the Connect data option.
STEP 5: Select the CSV file you have uploaded.
STEP 6: In the left sidebar, click on the Continue button.
STEP 7: Lastly, click on the button labeled Generate pages. That's it.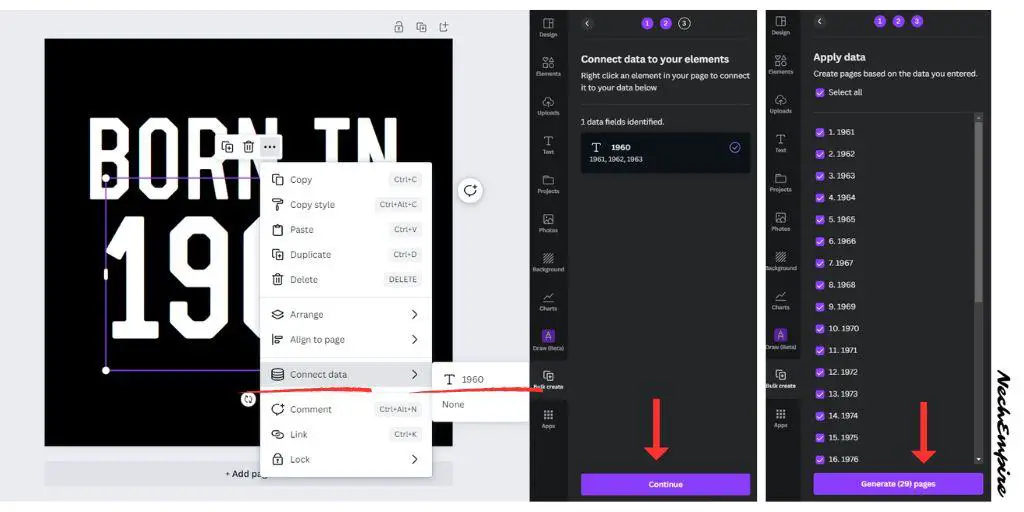 In a few seconds, you should see multiple variants of your design. Just scroll down and correct the positioning of the entered dates.
Conclusion
As you can imagine, this simple trick can help you create multiple designs you can upload to Redbubble.
This way, you can easily create 20 or 50 designs in just a few minutes, thus increasing your chances of making sales.
And because many print-on-demand marketplaces are about quantities of designs, you should try the Bulk create feature on Canva to create artwork faster.
BONUS FOR YOU: Unleash your potential as a print-on-demand entrepreneur with this free guide – download now!
Here Are Some of My Favorite Tools For Print-on-demand
DESIGNS: For getting started, I like Kittl. It is a fantastic place with highly professional templates, that can be edited and used for print-on-demand. In my opinion, it is a go-to place for anyone who wants to make money with POD.
Another of my favorites is Creative Fabrica. They have millions of cheap graphics that can elevate your t-shirt design. If you are not the most skillful designer, then try Placeit or Vexels. These are platforms, where you can find thousands of pre-made t-shirt designs you can easily edit and publish on any print-on-demand platform. I recommend Placeit for beginners and after you get some sales move to Vexels.
GET UNLIMITED DIGITAL ASSETS – Envato Elements is a subscription-based digital assets platform that provides a wide range of digital assets. Whether you're in need of fonts, stock videos, photos, motion graphics, mock-ups, overlays, or brushes – you name it – Envato Elements is likely to have it. It's your one-stop service for all types of creative resources.
SELLING GRAPHIC DESIGNS – Freepik makes it simple to get your design in front of a huge audience of paying customers. It's a set-it-and-forget-it source of passive income. The earnings per download may seem small, but they can compound into decent money over time. And they are also accepting AI designs. Try it for free.
SELLING LOW-CONTENT BOOKS – Selling low-content and no-content books on Amazon can be a great way to boost your online income. I'm using Book Bolt to do the research, get pre-made interiors, and create covers. And you can try the platform for free.
Take your POD business to the next level. If you are serious about selling your designs on t-shirts, mugs, and other products, you need to sell them on the most significant marketplaces like Etsy or Amazon. It would be best if you also sold for the best prices through on-demand fulfillment companies like Printul or Printify.
Disclosure: Some of the links above may contain affiliate partnerships, meaning, at no additional cost to you, NechEmpire may earn a commission if you click through to make a purchase.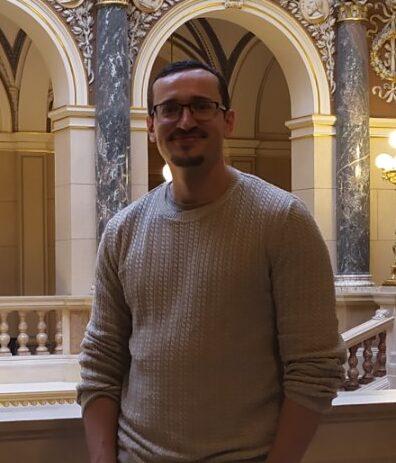 I'm Miroslav, a passionate graphic designer and AI enthusiast. At NechEmpire, I'm here to equip you with the knowledge and skills to turn your design passion into a thriving online business.
More Posts