(Last Updated On: November 28, 2021)
Canva is a fantastic web-based graphic design platform that makes it really easy to create various graphics. And a lot of people are using Canva for creating t-shirt designs. 
I am one of these people. 
Canva is insanely easy to use, it is intuitive and has a beginner-friendly interface. And it comes with its own background remover tool. However, this is a paid feature.
Yes, Canva is free, but a lot of useful features and cool images are available only with the PRO plan.
As a designer, who wants to use its designs on different print on demand sites, you need to use a transparent background for your artwork. 
But in Canva, an image or design always comes with a background, until you use the paid version. 
Luckily, there is a simple trick on how to remove a background from your artwork designed in Canva.
To make it work as well as possible, select the color for the background that is different from the design. The whole design needs to stand out. This will make the removal process easier. 
When you choose the ideal color of the background, then go ahead and save the design to your computer.
Removal.ai: Free Online Background Removal Tool
The first method you can try is by using Removal.ai which is a free online background removal tool. It is fully automatic, just choose the photo, upload it and after the tool makes the work, download the image. 
The downside of this tool is that you can only download your image in lower resolution. For a high-quality download, you need to pay. 
Photopea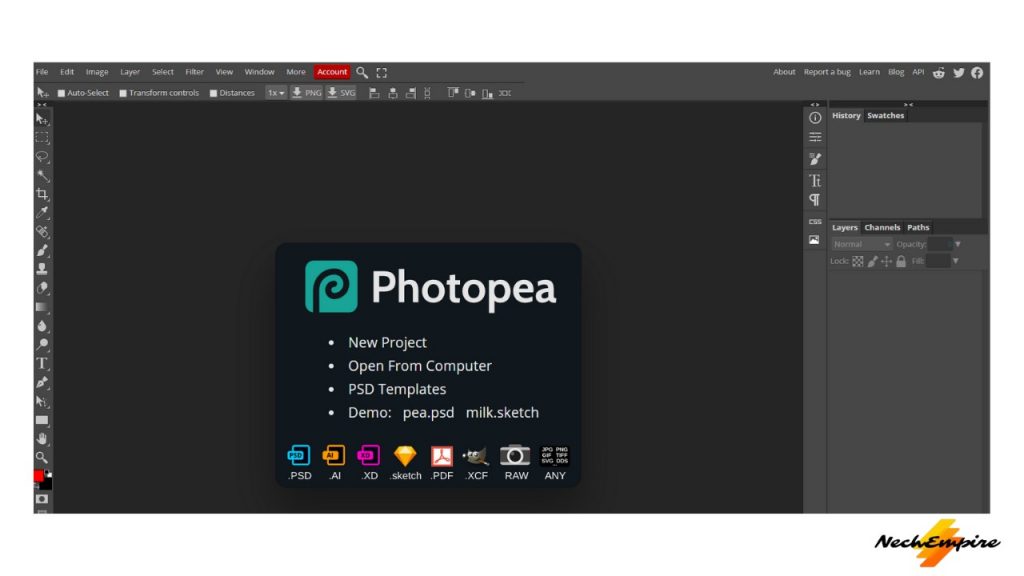 But if you are looking for a totally free way to remove background from your design made in Canva, you should use Photopea, a free online editor which is a clone of Photoshop. 
I am using Photoshop almost every day, but for the purpose of this video, I will use the Photopea to demonstrate the process of removing the background. 
STEP 1: In the first step, open your design from Canva, and then create a new layer by clicking the New Layer icon.  
STEP 2: Next, drag the new layer under your Canva design. 
STEP 3: Now, go to the upper menu, click on Select and click the Color Range option. 
STEP 4: In the next step, it is important to click on the color you want to remove. You should see all the remaining designs in the preview window. 
STEP 5: After you click the background color you want to remove, adjust the fuzziness slider to the maximum. This is important to make sure that all the background will be removed. 
STEP 6: Now press OK under the preview window. This action will select the background color, press DELETE on your keyboard and you should see your Canva design without the background. 
STEP 7: Done. Go to the upper menu, click on File and find the Export option and save the image as a PNG file. 
This is also important because the PNG file will have a transparent background.
BONUS FOR YOU: Unleash your potential as a print-on-demand entrepreneur with this free guide – download now!
Here Are Some of My Favorite Tools For Print-on-demand
DESIGNS: For getting started, I really like Kittl. It is a fantastic place with highly professional templates, that can be edited and used for print-on-demand. In my opinion, it is a go-to place for any person, who wants to make money with POD.
Another of my favorites is Creative Fabrica. They have millions of cheap graphics that can elevate your t-shirt design. If you are not the most skillful designer, then try Placeit or Vexels. These are platforms, where you can find thousands of pre-made t-shirt designs you can easily edit and publish on any print-on-demand platform. I recommend Placeit for beginners and after you get some sales move to Vexels.
FREE DESIGNS: I love Canva. I'm using this platform almost every day. With Canva, you can create stunning t-shirt designs, they already have an entire section, where you can make your artwork from scratch or use some pre-made templates and edit them. Canva comes with two main pricing plans: FREE and PRO. And if you are a beginner, then I recommend the free plan, it should be enough for you.
SELLING LOW-CONTENT BOOKS – Selling low-content and no-content books on Amazon can be a great way to boost your online income. Im using Book Bolt to do the research, get pre-made interiors and create covers. And you can try the platform for free.
HOSTING FOR YOUR E-SHOP – At some point, you should take control of your online sales. I like Bluehost hosting – the smart, secure, and user-friendly solution for building your own online store with top-notch performance. Learn more.
Take your POD business to the next level. If you are serious about selling your designs on t-shirts, mugs, and other products, you need to sell them on the biggest marketplaces like Etsy or Amazon. You should also sell for the best prices through on-demand fulfillment companies like Printul or Printify.
Disclosure: Some of the links above may contain affiliate partnerships, meaning, at no additional cost to you, NechEmpire may earn a commission if you click through to make a purchase.