I'm Miroslav, a passionate graphic designer and AI enthusiast. At NechEmpire, I'm here to equip you with the knowledge and skills to turn your design...Read more
(Last Updated On: July 10, 2023)
If you are serious about print-on-demand you already know what Creative Fabrica is. A premium site for designs, fonts, crafts, and bundles.
As a creator, I use Creative Fabrica almost every day and I love their wide collection of fonts.
And fonts are something I want to talk about in this article.
I want to focus on a simple, yet important topic about downloading fonts from Creative Fabrica and how to install them on your computer and upload them to Canva.
How to Download Creative Fabrica Font
And I chose Canva on purpose because, in my opinion, the combination of Canva and Creative Fabrica is one of the most powerful ways to create professional-looking designs in a short time.
Let's assume you are on Creative Fabrica and want to get a nice-looking font for your next t-shirt design.
While you can browse the collection of paid fonts or bundles, if you are not a subscriber, I highly recommend checking out the free section called "freebies" where you can find tons of free fonts for commercial use.
A little disclaimer here, I have a paid subscription to Creative Fabrica, which means I can download any asset from this site for free, and if you want to become a member of this awesome site, you can use the link in the description, and try the all-access plan free for the first month. I get a small commission from this action, but I think it is a great deal because you can cancel your subscription any time, no questions asked.
I understand that reading an article can be boring, so I have made a video tutorial. If you want, watch the video.
Let's go back to Creative Fabrica and open the freebies fonts section. Most of the fonts on this site come with a simple commercial and POD license, which means you can use them on your designs and then sell such designs on any print-on-demand platform.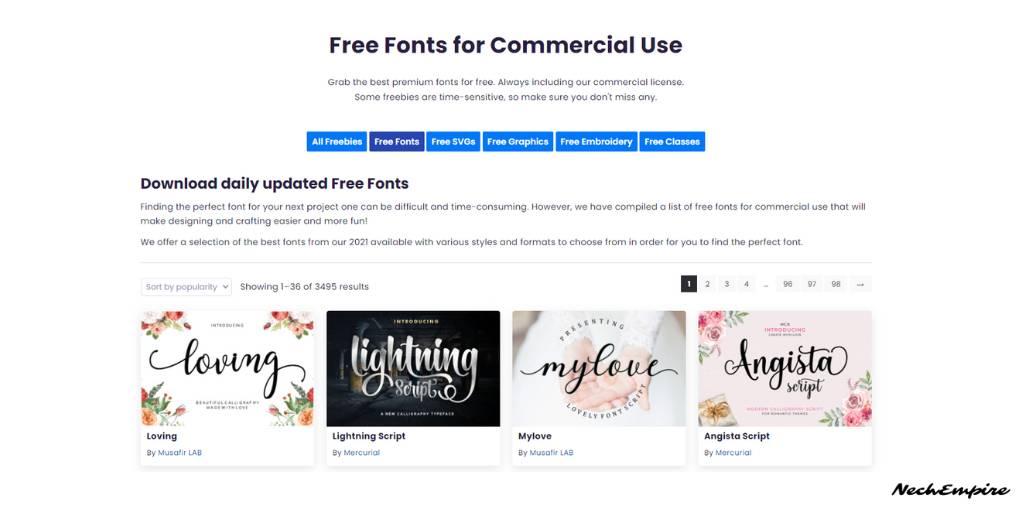 I like this Lightning Script font, so I open the font page. Before you download any font, always check if the font comes with a commercial license. The license should be visible under the download button.
As you can see, this Lightning Script font can be used on any commercial project and you can easily download it by clicking the download button.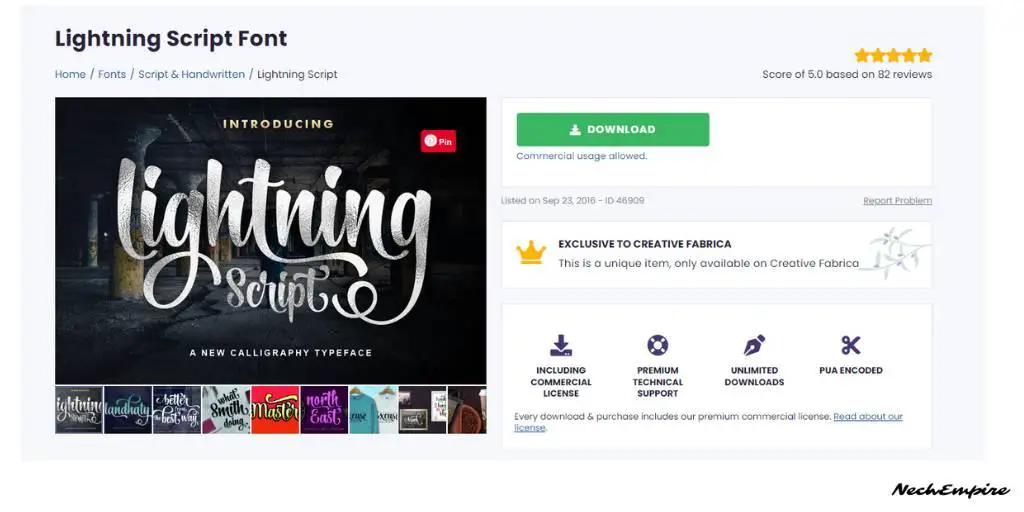 Once saved on your computer, unzip the file and open it. It may vary from font to font, but mostly you should see at least two font files. A TrueType font and OpenType font file.
It doesn't matter which font file you open, but I'm usually using an OpenType font because it is a newer format and is compatible with the newest systems and applications.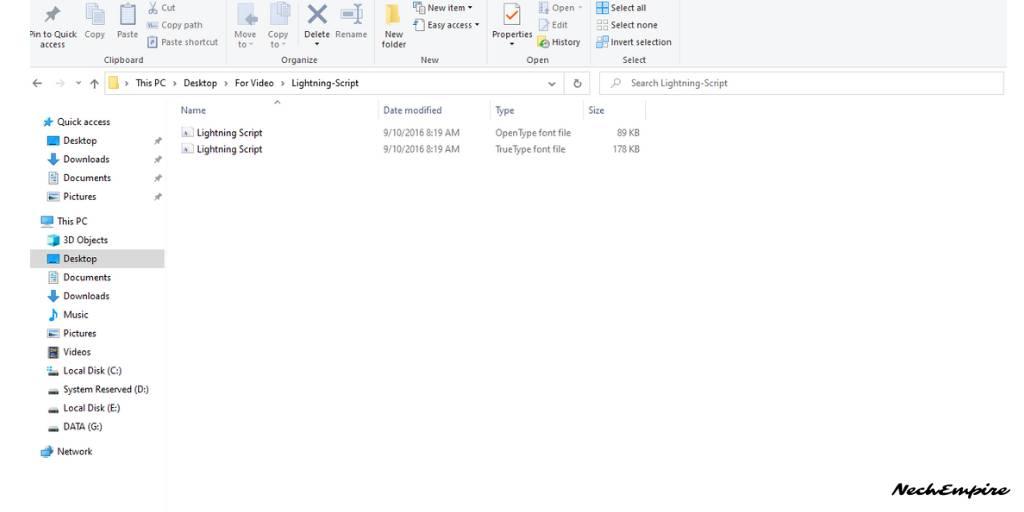 So, open your desired font format, and you will see a new window with a breakdown of all the characters and how they look with this font. If you like it, then installing the font is pretty simple.
Just click the Install button in the left corner of the window and wait until it is installed into your operating system.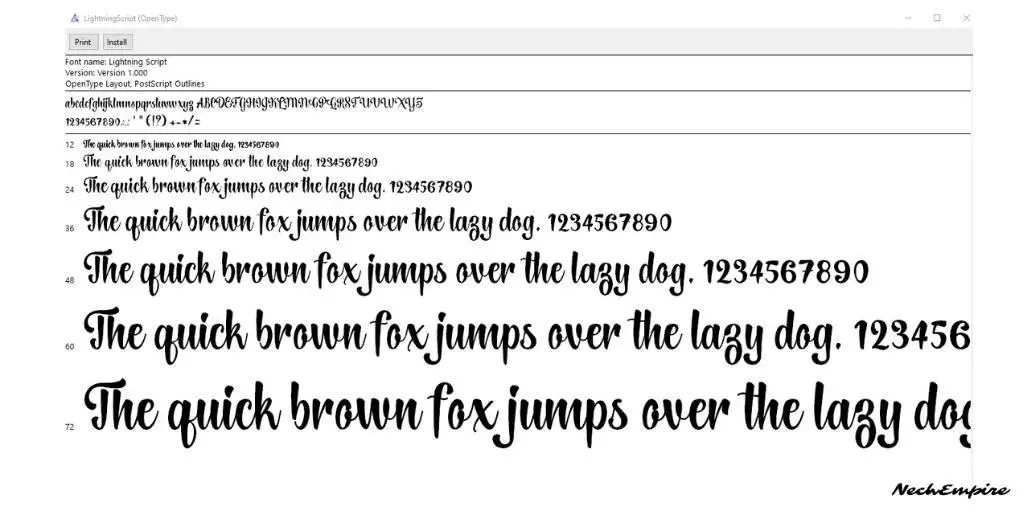 That's it.
Now you have a new font on your computer, and it can be used in any application you have installed on your device. It doesn't matter if you're using Photoshop, Premiere Pro, or Microsoft Office, this font will be there.
How to Upload Font to Canva
Now, that you installed your new font on your computer, it is time to upload the font to Canva. This is because Canva is an online tool and is not synchronized with your PC, so if you want to use a new font, you have to upload it to Canva manually.
It is also important to remember, that Canva comes with two main pricing plans. You can either have a free Canva subscription or a Canva Pro subscription, and only PRO users are allowed to upload their fonts.
While the free version is enough for beginners, I think the paid plan, which is priced at $13 per month, is worth every penny.
I have a PRO subscription, and I will show you how easy is to upload and use a new font on Canva.
Go to your Canva homepage, and under the Tools section, select the Brand option.
On this page, there is a section called Brand Fonts with an upload a font button next to it.
So, to upload a font from your computer, just click the upload a font button and select a font file from your PC.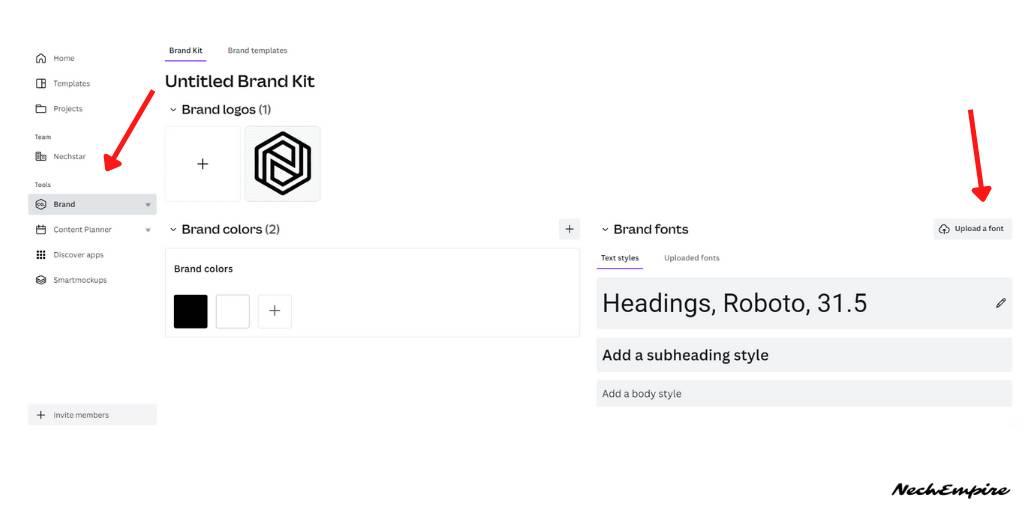 Once done, you get a message where you need to confirm that you have the right to use the font. Use the Yes, upload away button, and after then, your new font will appear in the Uploaded Fonts section.
The great thing about Canva is that this tool is extremely user-friendly.
This simply means, that anytime you write a text, you can easily find any of your uploaded fonts at the beginning of the font list.
OK, I hope you find this article helpful and learn how to download and install any font on your computer. The simple trick is to unzip the font and install the font file.
If you have any questions, use the comment section and I will try to reply to all of your comments.
BONUS FOR YOU: Unleash your potential as a print-on-demand entrepreneur with this free guide – download now!
Here Are Some of My Favorite Tools For Print-on-demand
DESIGNS: For getting started, I like Kittl. It is a fantastic place with highly professional templates, that can be edited and used for print-on-demand. In my opinion, it is a go-to place for anyone who wants to make money with POD.
Another of my favorites is Creative Fabrica. They have millions of cheap graphics that can elevate your t-shirt design. If you are not the most skillful designer, then try Placeit or Vexels. These are platforms, where you can find thousands of pre-made t-shirt designs you can easily edit and publish on any print-on-demand platform. I recommend Placeit for beginners and after you get some sales move to Vexels.
GET UNLIMITED DIGITAL ASSETS – Envato Elements is a subscription-based digital assets platform that provides a wide range of digital assets. Whether you're in need of fonts, stock videos, photos, motion graphics, mock-ups, overlays, or brushes – you name it – Envato Elements is likely to have it. It's your one-stop service for all types of creative resources.
SELLING GRAPHIC DESIGNS – Freepik makes it simple to get your design in front of a huge audience of paying customers. It's a set-it-and-forget-it source of passive income. The earnings per download may seem small, but they can compound into decent money over time. And they are also accepting AI designs. Try it for free.
SELLING LOW-CONTENT BOOKS – Selling low-content and no-content books on Amazon can be a great way to boost your online income. I'm using Book Bolt to do the research, get pre-made interiors, and create covers. And you can try the platform for free.
Take your POD business to the next level. If you are serious about selling your designs on t-shirts, mugs, and other products, you need to sell them on the most significant marketplaces like Etsy or Amazon. It would be best if you also sold for the best prices through on-demand fulfillment companies like Printul or Printify.
Disclosure: Some of the links above may contain affiliate partnerships, meaning, at no additional cost to you, NechEmpire may earn a commission if you click through to make a purchase.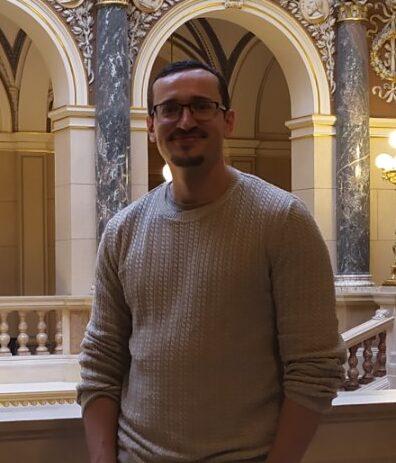 I'm Miroslav, a passionate graphic designer and AI enthusiast. At NechEmpire, I'm here to equip you with the knowledge and skills to turn your design passion into a thriving online business.
More Posts