I'm Miroslav, a passionate graphic designer and AI enthusiast. At NechEmpire, I'm here to equip you with the knowledge and skills to turn your design...Read more
(Last Updated On: September 10, 2023)
So, you're a creative soul.
You've got a hard drive brimming with stunning visuals, be it illustrations, photographs, or vectors.
Ever thought about monetizing that talent?
If not, it's high time you considered selling images on Freepik.
Trust me, it's an avenue worth exploring.
Why Sell on Freepik?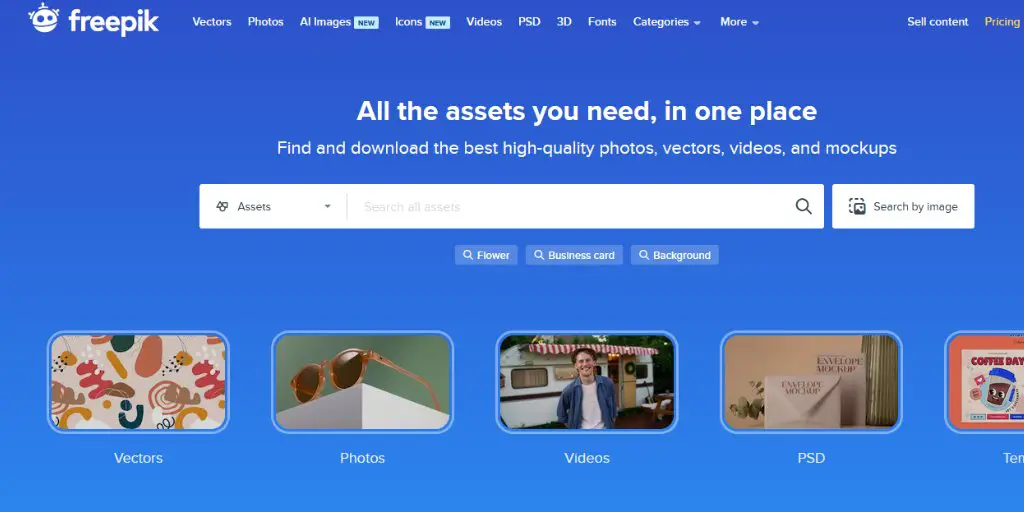 You're probably wondering, why Freepik? Well, let me share some interesting facts that might sway your decision.
Global Reach
Firstly, let's talk reach. Freepik has a massive user base that spans the globe. Imagine your work featured on a platform that attracts millions of eyeballs from all walks of life. You don't just gain visibility; you gain global visibility.
Another Income Stream
Another plus? You earn while you sleep. Your uploads are your long-term assets. Every download translates to earnings.
Over time, these small amounts accumulate into a significant passive income. A win-win, don't you agree?
Creative Freedom
And it's not just about the money. Selling on Freepik offers you a unique kind of creative freedom. You're not bound by client briefs or stifling deadlines. You create what you love, and you get paid for it.
How to Get Started
Enough of the why; let's talk about the how.
Step 1: Sign Up and Get Verified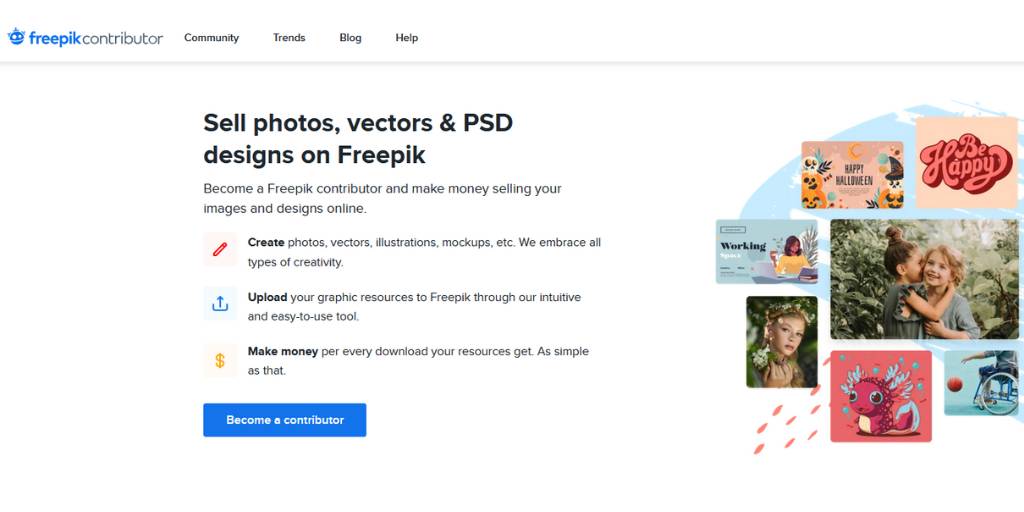 The process begins with a simple sign-up. You'll need to provide some basic details and get verified. Verification usually involves submitting a few samples of your work. So make sure you put your best foot forward.
Step 2: Upload Your Work
Once verified, the fun part begins. Start uploading your creative assets. Whether you specialize in photography, graphic design, or illustrations, Freepik is a broad canvas that welcomes all forms of visual art.
Step 3: Optimize for Visibility
Ah, the SEO part. You'll need to tag your uploads appropriately. Think of keywords that users might type in when searching for assets like yours. This is crucial for your work to get noticed.
The Do's and Don'ts
Here are some tips to help you avoid common pitfalls.
Do: Quality Over Quantity
Don't just upload for the sake of uploading. Quality trumps quantity. High-quality assets not only attract more downloads but also contribute to your reputation as a trusted contributor.
Don't: Violate Copyrights
Ensure all your uploads are original works. Any form of plagiarism or copyright violation can result in your account being banned. So tread carefully.
Do: Keep an Eye on Trends
Knowing what's trending can give you an edge. Tailor your uploads to meet current demands and you'll see a spike in downloads.
Don't: Neglect Analytics
Freepik provides a detailed analytics dashboard. Use it to track your performance, identify what's working, and refine your strategy accordingly.
My Experience With Freepik
What I appreciate about Freepik is its non-exclusive model. This means that you can upload an image or photo to any other microstock platform that also offers a non-exclusive license. In other words, the same photo can be available on Adobe Stock, 123 RF, and Freepik simultaneously.
I have started doing exactly that by uploading my AI portfolio across all platforms. I am currently uploading it on Freepik, which is the last platform. I currently have around 100 images here, and I have already made 5+ downloads, earning over 0.20 euros.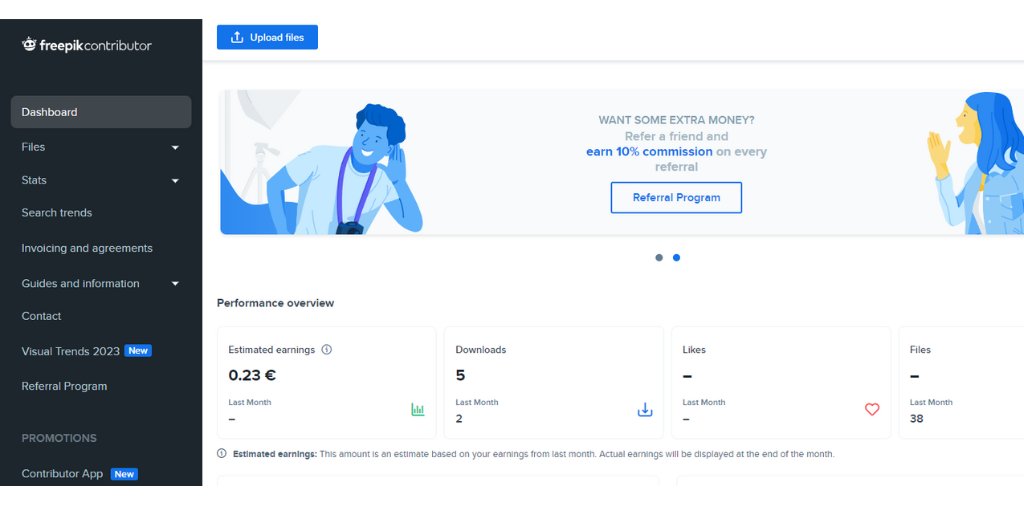 Not much, but once my portfolio is uploaded on Freepik, I should be able to make money on a consistent basis.
And YES, I am uploading only AI-generated art to sell on Freepik.
Final Thoughts
So there you have it, your comprehensive guide to selling on Freepik.
If you're a seasoned designer or even if you're just starting out, Freepik is a platform that offers endless possibilities.
From global visibility to a steady income stream and creative freedom, the perks are too many to ignore.
Don't let your creative assets gather digital dust. Turn them into a revenue stream. Dive in and explore the world of opportunities that Freepik offers.
You won't regret it.
BONUS FOR YOU: Unleash your potential as a print-on-demand entrepreneur with this free guide – download now!
Here Are Some of My Favorite Tools For Print-on-demand
DESIGNS: For getting started, I like Kittl. It is a fantastic place with highly professional templates, that can be edited and used for print-on-demand. In my opinion, it is a go-to place for anyone who wants to make money with POD.
Another of my favorites is Creative Fabrica. They have millions of cheap graphics that can elevate your t-shirt design. If you are not the most skillful designer, then try Placeit or Vexels. These are platforms, where you can find thousands of pre-made t-shirt designs you can easily edit and publish on any print-on-demand platform. I recommend Placeit for beginners and after you get some sales move to Vexels.
GET UNLIMITED DIGITAL ASSETS – Envato Elements is a subscription-based digital assets platform that provides a wide range of digital assets. Whether you're in need of fonts, stock videos, photos, motion graphics, mock-ups, overlays, or brushes – you name it – Envato Elements is likely to have it. It's your one-stop service for all types of creative resources.
SELLING GRAPHIC DESIGNS – Freepik makes it simple to get your design in front of a huge audience of paying customers. It's a set-it-and-forget-it source of passive income. The earnings per download may seem small, but they can compound into decent money over time. And they are also accepting AI designs. Try it for free.
SELLING LOW-CONTENT BOOKS – Selling low-content and no-content books on Amazon can be a great way to boost your online income. I'm using Book Bolt to do the research, get pre-made interiors, and create covers. And you can try the platform for free.
Take your POD business to the next level. If you are serious about selling your designs on t-shirts, mugs, and other products, you need to sell them on the most significant marketplaces like Etsy or Amazon. It would be best if you also sold for the best prices through on-demand fulfillment companies like Printul or Printify.
Disclosure: Some of the links above may contain affiliate partnerships, meaning, at no additional cost to you, NechEmpire may earn a commission if you click through to make a purchase.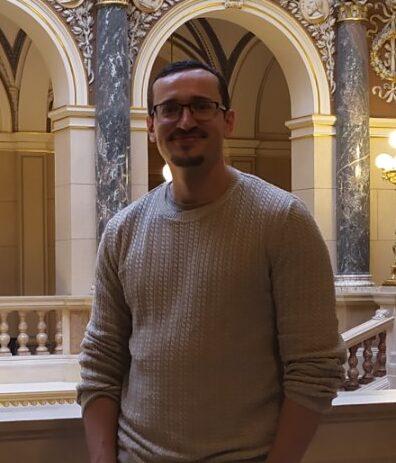 I'm Miroslav, a passionate graphic designer and AI enthusiast. At NechEmpire, I'm here to equip you with the knowledge and skills to turn your design passion into a thriving online business.
More Posts