(Last Updated On: May 10, 2023)
If you have come across a shop on Etsy that is selling non-handmade items or obviously reselling Chinese items, you may be wondering how to report it.
Well, then this article is for you.
I'll be guiding you through the process of reporting a shop on Etsy that is selling non-handmade items.
Why Should You Report a Shop on Etsy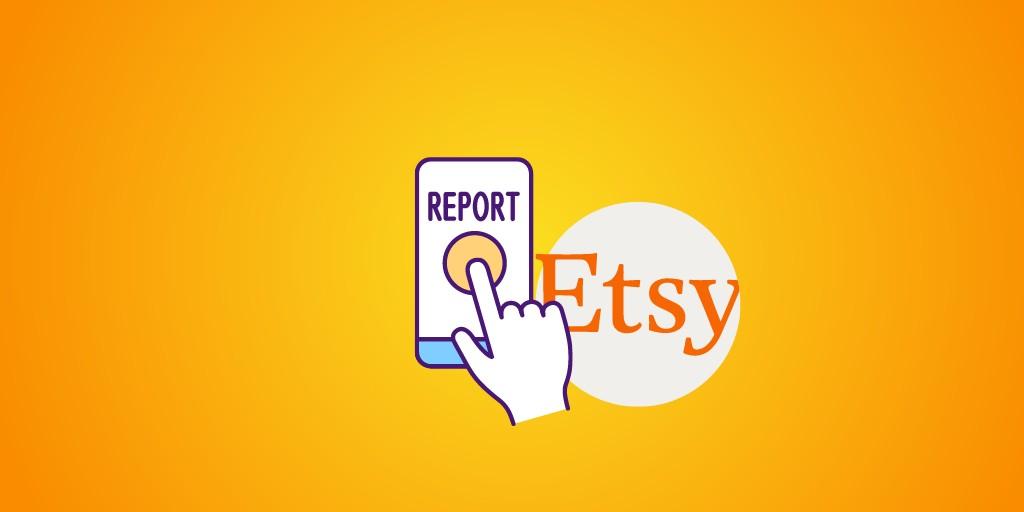 Firstly, remember that when you report a shop or item that is violating a policy on Etsy, you help Etsy maintain accuracy and transparency in its marketplace.
This is because Etsy has built a reputation as a renowned online marketplace for handmade items.
However, reporting must not be used for intellectual property issues. If you have any questions or concerns related to this, please refer to Etsy's intellectual property policy.
How to Report a Shop on Etsy
That said, if you've encountered a shop that is selling non-handmade items, here's what you need to do:
STEP 1: Visit the Shop's Homepage
For any issues with a shop, head over to its homepage and look out for the "Report this shop to Etsy" link located in the left sidebar.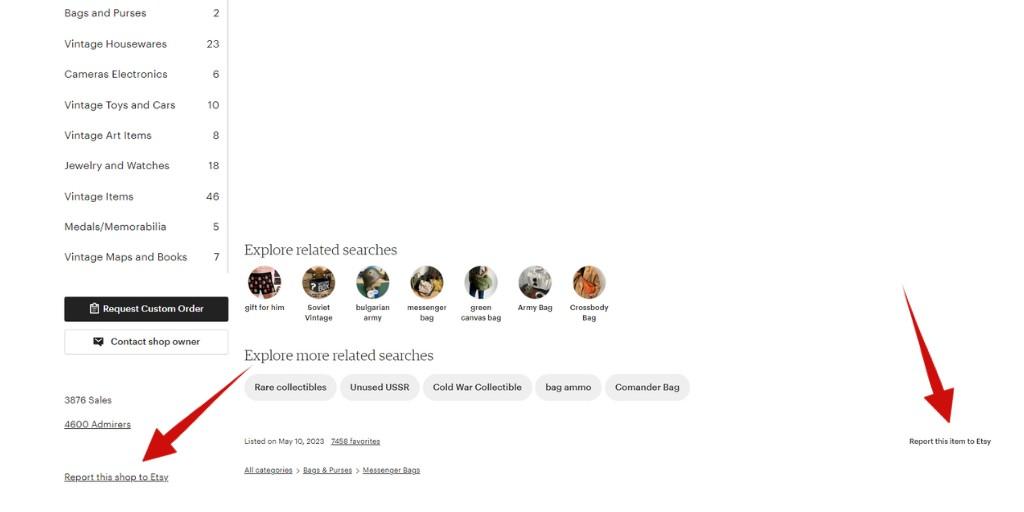 STEP 2: Select a Reason and Add a Note
Once you click the "Report this shop to Etsy" link, you'll see a new window. Here, you'll find a dropdown menu with multiple choices that explain why you're reporting the store – so make sure to select one! If none of the options apply to your specific concern, simply add the relevant details in the text box provided.
STEP 3: Submit Your Report
Once you've selected a reason and added a note, click the "Submit" button to send your report.
A notice will be sent to Etsy to review the shop. Etsy has different teams to look into items flagged in the marketplace. Depending on the situation, they may even reach out to the seller or take other necessary steps to address it effectively.
How to Report an Item on Etsy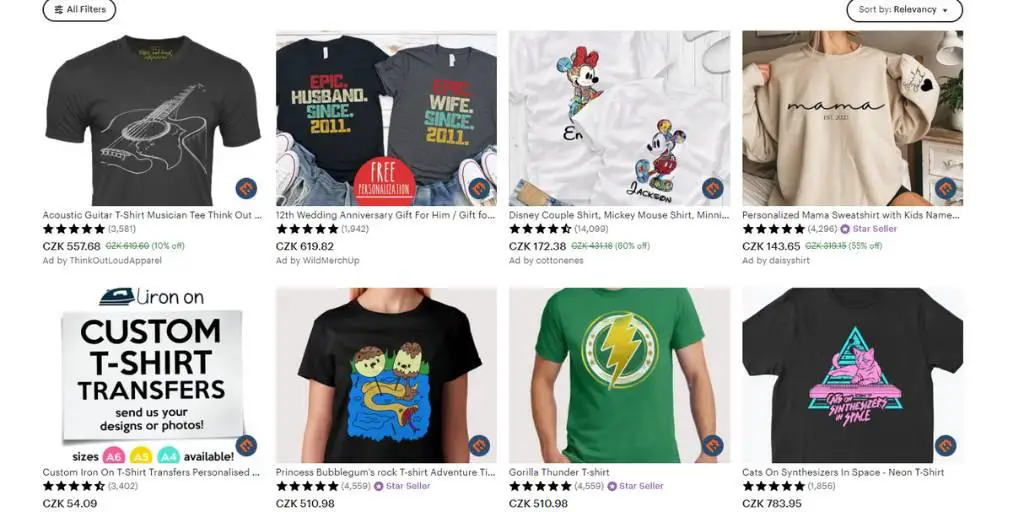 To report an item there is quite a similar process. Just follow these steps:
On the listing page for an item you want to report, scroll down until you see Report this item to Etsy link. (It is located at the bottom end of the listing on the right side.
Choose a reason from the list of options, and if necessary add some more details. If your report point isn't already listed in the dropdown, feel free to provide additional information in the text box.
What Will Happen After You Report an Item?
It's important to remember that Etsy will take care of its investigation in a private manner. You won't get an individual reply to your reporting report or any updates on the audit procedure.
After you report a shop, Etsy may investigate and take action if necessary. Etsy takes all reports of policy violations seriously and investigates them thoroughly. If it is found that a shop has not committed any policy violations, no action will be taken.
However, if issues are discovered, Etsy will collaborate with the seller to rectify them.
It's important to keep in mind not to report any violations multiple times or discuss them on any of Etsy's community platforms. The reporting process is confidential, so the reported member will not know who reported them.
Problems With an Order Etsy
If you have a problem with your order, do not report the shop to Etsy immediately. Instead, try to contact the seller directly.
However, if you have already done that and your order has not arrived at the expected time or the item is not as described, you have the option to open a case. But I always recommend working with the seller to resolve the problem before you open a case.
Conclusion
If you come across a shop on Etsy that is selling non-handmade items, you can easily report it by following the steps above.
You should understand that reporting items or shops that do not comply with Etsy's policies can help maintain accuracy and transparency in the marketplace.
However, it is crucial to use reporting responsibly and not to flag a single violation multiple times or bring up an item you have flagged in any of Etsy's community platforms.
BONUS FOR YOU: Unleash your potential as a print-on-demand entrepreneur with this free guide – download now!
Recommended Tools for Etsy
Alura – The all-in-one platform for selling on Etsy. Start with a free account and explore all the features you need to start, run, and grow your Etsy shop. Try the free plan.
Kittl – A fantastic place with highly professional templates, that can be edited and used for print-on-demand. In my opinion, it is a go-to place for any person, who wants to make money with print-on-demand on Etsy. Try Kittl for free.
Another of my favorites is Creative Fabrica. They have millions of cheap graphics that can elevate your t-shirt design.
If you are serious about selling your designs on t-shirts, mugs, and other products, you must list them on the biggest marketplaces, such as Etsy. To do so, you must connect your store with a fulfillment company, two of the best being Printful and Printify.
Disclosure: Some of the links above may contain affiliate partnerships, meaning, at no additional cost to you, NechEmpire may earn a commission if you click through to make a purchase.