I'm Miroslav, a passionate graphic designer and AI enthusiast. At NechEmpire, I'm here to equip you with the knowledge and skills to turn your design...Read more
(Last Updated On: June 6, 2022)
Canva has been around for a long time and it is one of the most popular design tools. It can be used to create simple designs and even complex ones.
The app was created by some of the most creative minds in the industry and has a large user base. But despite its success, many people are not aware of all of its latest updates, including the new features and changes made to dashboard design.
That said, in this short article, I want to share with you 3 new features in Canva I learned lately, features that will blow your mind.
PDF Editor
Online PDF editors are quickly becoming the go-to solution for many types of businesses. The benefits are numerous: They can be used on any device, they work on multiple platforms, and they're easy to use.
But did you know, that Canva has the ability to open and edit any PDF file?
Yes, Canva is an online PDF editor too.
Just open a Canva dashboard, and use the upload button in the search bar. This way, you can upload even a PDF file. Once uploaded, open the file and edit it.
As you can see, it is quite easy to edit anything in the PDF file.
The Background Text Effect
If you are creating a text design, and want to put a shape behind your text, you have to follow these steps.
You need to write a text, get into the Elements tab and find the shape you want, and then put the shape behind the text.
With the new Background feature, this is an old tale.
Now, you can automate this process.
Just create a text and then go to Effect and choose the Background option.
This action will show you the customization bar, where you can change the roundness, spread, transparency, and the color of the shape.
Pretty impressive, what do you think?
Stay Up To Date With New Features
Sometimes, when you are focused on designing your art in Canva, you don't have an idea of what everything this tool has to offer.
Luckily, there is a new feature called Discover apps. Just go to the home page, go to the left sidebar and scroll down until you see the tools called Discover apps.
This is a place where you can find all the Canva app integration options.
This feature will save you tons of time, and dozens of opened tabs and makes your design creation so simple.
Final Thoughts
Graphic design is a complicated and time-consuming process, but Canva can make it easier for anyone to create professional-looking projects. Since the platform is so easy to use, designers can save time by using the drag and drop features.
Honestly, I love Canva. It is my go-to tool for most of my designs. It is easy to use, has dozens of useful features, and can be used on both computers and smartphones.
And it is great to see that developers of Canva are constantly listening to their users, and are adding more and more features that we all need.
BONUS FOR YOU: Unleash your potential as a print-on-demand entrepreneur with this free guide – download now!
Here Are Some of My Favorite Tools For Print-on-demand
DESIGNS: For getting started, I like Kittl. It is a fantastic place with highly professional templates, that can be edited and used for print-on-demand. In my opinion, it is a go-to place for anyone who wants to make money with POD.
Another of my favorites is Creative Fabrica. They have millions of cheap graphics that can elevate your t-shirt design. If you are not the most skillful designer, then try Placeit or Vexels. These are platforms, where you can find thousands of pre-made t-shirt designs you can easily edit and publish on any print-on-demand platform. I recommend Placeit for beginners and after you get some sales move to Vexels.
GET UNLIMITED DIGITAL ASSETS – Envato Elements is a subscription-based digital assets platform that provides a wide range of digital assets. Whether you're in need of fonts, stock videos, photos, motion graphics, mock-ups, overlays, or brushes – you name it – Envato Elements is likely to have it. It's your one-stop service for all types of creative resources.
SELLING GRAPHIC DESIGNS – Freepik makes it simple to get your design in front of a huge audience of paying customers. It's a set-it-and-forget-it source of passive income. The earnings per download may seem small, but they can compound into decent money over time. And they are also accepting AI designs. Try it for free.
SELLING LOW-CONTENT BOOKS – Selling low-content and no-content books on Amazon can be a great way to boost your online income. I'm using Book Bolt to do the research, get pre-made interiors, and create covers. And you can try the platform for free.
Take your POD business to the next level. If you are serious about selling your designs on t-shirts, mugs, and other products, you need to sell them on the most significant marketplaces like Etsy or Amazon. It would be best if you also sold for the best prices through on-demand fulfillment companies like Printul or Printify.
Disclosure: Some of the links above may contain affiliate partnerships, meaning, at no additional cost to you, NechEmpire may earn a commission if you click through to make a purchase.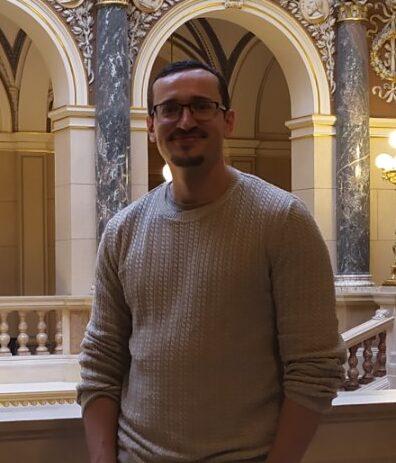 I'm Miroslav, a passionate graphic designer and AI enthusiast. At NechEmpire, I'm here to equip you with the knowledge and skills to turn your design passion into a thriving online business.
More Posts