I'm Miroslav, a passionate graphic designer and AI enthusiast. At NechEmpire, I'm here to equip you with the knowledge and skills to turn your design...Read more
(Last Updated On: June 16, 2023)
Many people who are starting their journey on Etsy want to start off on the right foot.
They are reading related articles, watching videos, and having tons of questions, one of which is "What month should I start selling on Etsy?"
If you are one of the people who are wondering about the best time to start their Etsy business, let me tell you that there is no specific month or perfect timing.
The key is to take the first step and plan as you go along.
Trust me, I've been there!
Here's a checklist to get you started on the right foot:
Captivating Images: Make sure you have high-quality, eye-catching images that show your products in the best light. Keep in mind that an image is the first thing people who are searching for something to buy on Etsy will see.
Basic SEO Know-How: SEO is a crucial part of any successful Etsy store. You should familiarize yourself with some basic search engine optimization (SEO) techniques. This will help you optimize your listings and make them more discoverable to potential buyers.
Write Catchy Titles: Write titles that grab attention and accurately describe your products. Think of creative ways to entice your target market and make them curious about what you offer.
Keyword Rich Descriptions: Your product descriptions play a crucial role in convincing buyers to make a purchase. Be descriptive and convey the unique selling points of your items. Let customers feel the value and benefits of what you're offering. Additionally, you should include the keywords you want to rank in the description.
Use the Right Tags: Use relevant tags that relate to your products. Tags help Etsy's search algorithm categorize your listings and connect you with potential customers. Use tags strategically to improve your visibility.
Following these steps can help you attract views and potential buyers. But remember, the most important thing is to take that first step and start your Etsy shop.
Any month is a good month to begin your entrepreneurial journey!
Is Timing Important on Etsy?
Now, let's briefly talk about timing.
While some say July is a slow month for sales, and September can be a bit quieter due to changes Etsy often implements, it is important to note that these patterns may vary.
Each shop and niche can have its own unique rhythm. Major holidays often drive increased traffic, so keep an eye on those months.
Lastly, don't stress about when other shops are starting.
If you browse through profile pages, you'll see that shops open up throughout the year, so there's no exact month to start on Etsy; don't get caught up in trying to find the "perfect" time.
Conclusion
I hope this article helps you get started on the right foot.
Furthermore, remember that success on Etsy is achieved through patience, continuous improvement, hard work, and standing out in your own unique way.
Don't be afraid to learn from successful shops, but always add your personal touch.
Perhaps you have more questions about this topic, so try looking at this FAQ section to find some answers.
FAQs
Are there specific months that perform better for Etsy sellers?
While there is no definitive answer, generally, the months leading up to major holidays tend to be among the best for Etsy sellers. However, it's important to note that individual experiences may vary. Some sellers find July to be slow, while others may experience a quieter period in September due to changes Etsy often implements.
Should I be concerned about when other shops are starting on Etsy?
No, you shouldn't be overly concerned about when other shops are starting on Etsy. Shops open throughout the year, and there is no exact time of the year when most of them are created. Focus on yourself and trust in your skills.
How can I stand out and attract customers on Etsy?
To stand out among the competition on Etsy, it's important to add your personal touch and make your shop unique.
Try to focus on the overall value of your products, such as their quality, value for money, or quick delivery. Study successful shops for inspiration, but always add your own creativity and originality to your products and branding.
BONUS FOR YOU: Unleash your potential as a print-on-demand entrepreneur with this free guide – download now!
Recommended Tools for Etsy
Alura – The all-in-one platform for selling on Etsy. Start with a free account and explore all the features you need to start, run, and grow your Etsy shop. Try the free plan.
Kittl – A fantastic place with highly professional templates, that can be edited and used for print-on-demand. In my opinion, it is a go-to place for any person, who wants to make money with print-on-demand on Etsy. Try Kittl for free.
Another of my favorites is Creative Fabrica. They have millions of cheap graphics that can elevate your t-shirt design.
If you are serious about selling your designs on t-shirts, mugs, and other products, you must list them on the biggest marketplaces, such as Etsy. To do so, you must connect your store with a fulfillment company, two of the best being Printful and Printify.
Disclosure: Some of the links above may contain affiliate partnerships, meaning, at no additional cost to you, NechEmpire may earn a commission if you click through to make a purchase.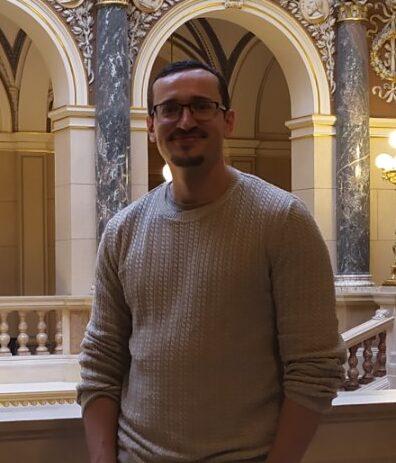 I'm Miroslav, a passionate graphic designer and AI enthusiast. At NechEmpire, I'm here to equip you with the knowledge and skills to turn your design passion into a thriving online business.
More Posts