I'm Miroslav, a passionate graphic designer and AI enthusiast. At NechEmpire, I'm here to equip you with the knowledge and skills to turn your design...Read more
(Last Updated On: September 23, 2023)
When it comes to making a t-shirt that sells, you need something witty and a nice font.
The easier it is to read, the better.
That's all there is to it!
The trick is to be original. Don't use old, boring text. You need to find an interesting font, and maybe create some color variations.
Finding an interesting font. It sounds so easy, but where to look?
One of the methods I use to find good-looking fonts for my designs are posters.
This is because when someone designs a poster, he uses all the tricks to get attention in the shortest possible time.
In my opinion, the fonts they are using on posters may be great even on t-shirts.
And to my surprise, it's not at all difficult to identify the font from almost any image.
With the right tools, you can do it too.
In this video, I will share with you 4 interesting tools you can use to find a font from an image. All these tools are free to use.
Let's start with the most popular tool.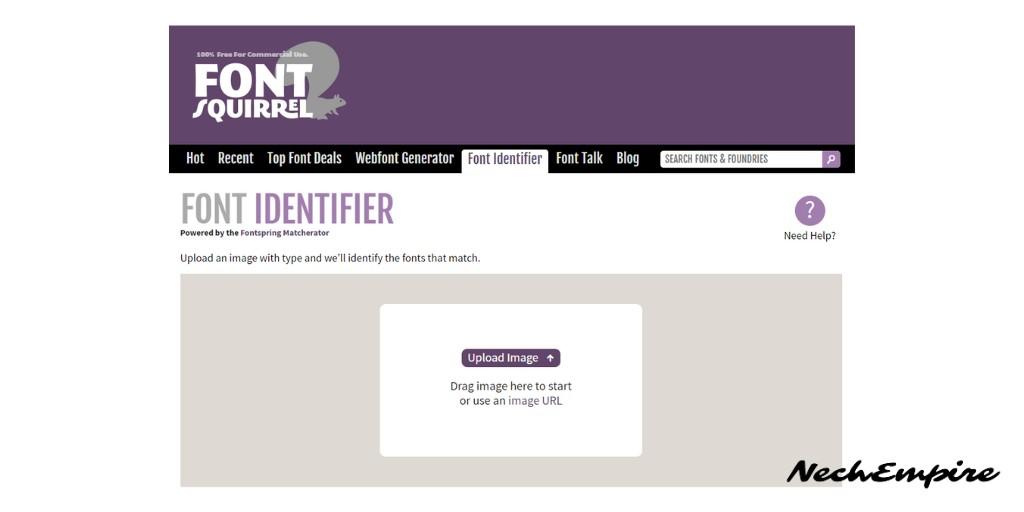 Font Squirrel Matcherator is a free online tool that helps people find the perfect font for their design. All you need to do is to upload the image and the Matcherator will return similar fonts to what you have already selected.
In fact, after you upload your image, you need to highlight the text that you want to find.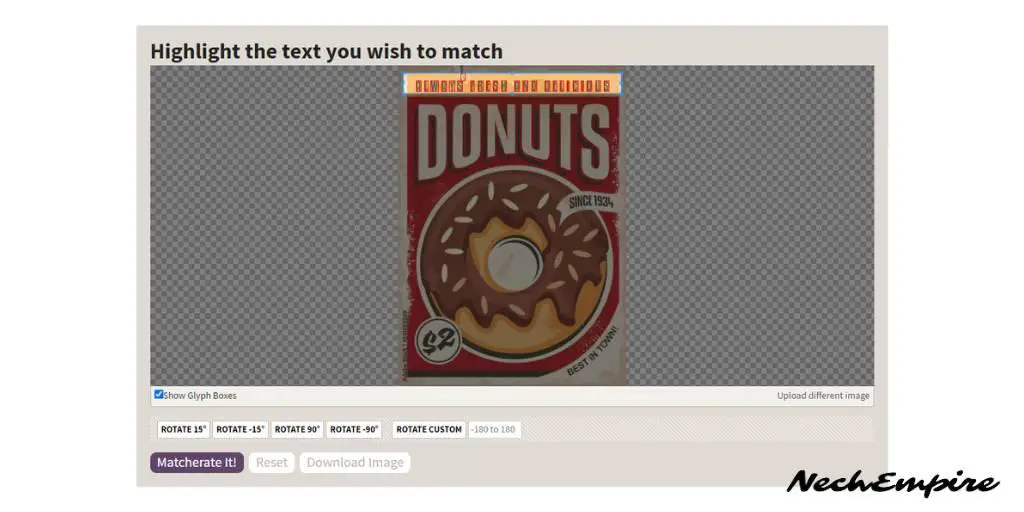 So, as you can see, I have just selected the area with the font I want to identify and in the next step, I need to click on the button to matcherate it.
Once done, this font finder gave me multiple fonts that match my image.
In the middle, you can see the original font so you can have an idea of what the search font should look like.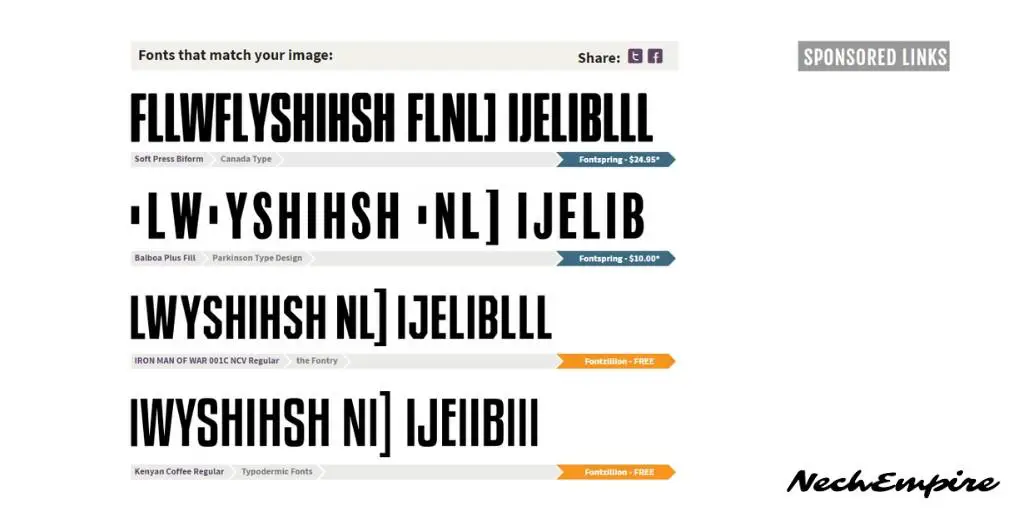 In this case, I feel that the first font is the perfect one.
So, all I need to do is to see the font, the license of the font, and then download it.
NOTE: If you want to use any font on your print-on-demand design, always check the license of the font.
BONUS FOR YOU: Unleash your potential as a print-on-demand entrepreneur with this free guide – download now!
Read more interesting articles about design and print-on-demand on my Medium blog.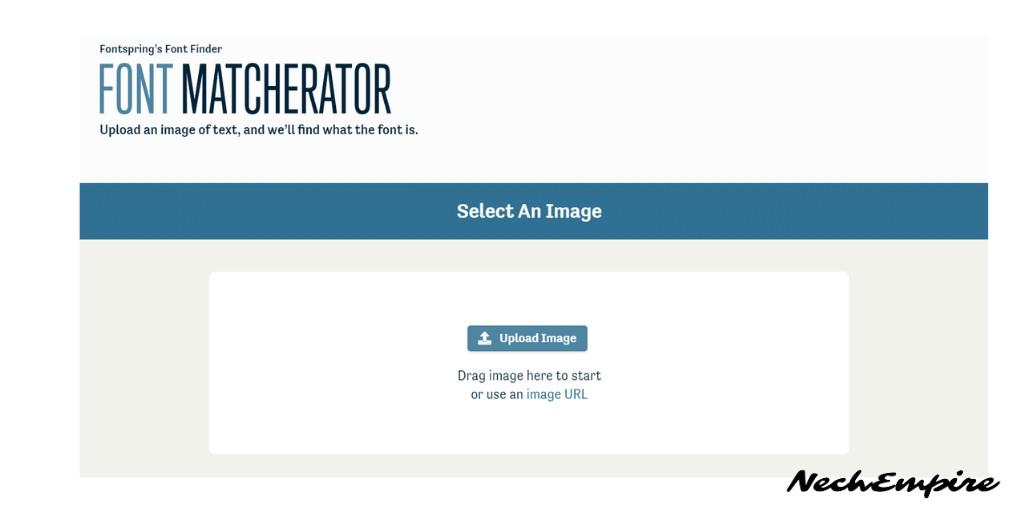 The next tool you can use to find any font from the image is the Fontspring Font Finder. This tool has the same interface and works on the same principle as the FontSquirrel Matcherator.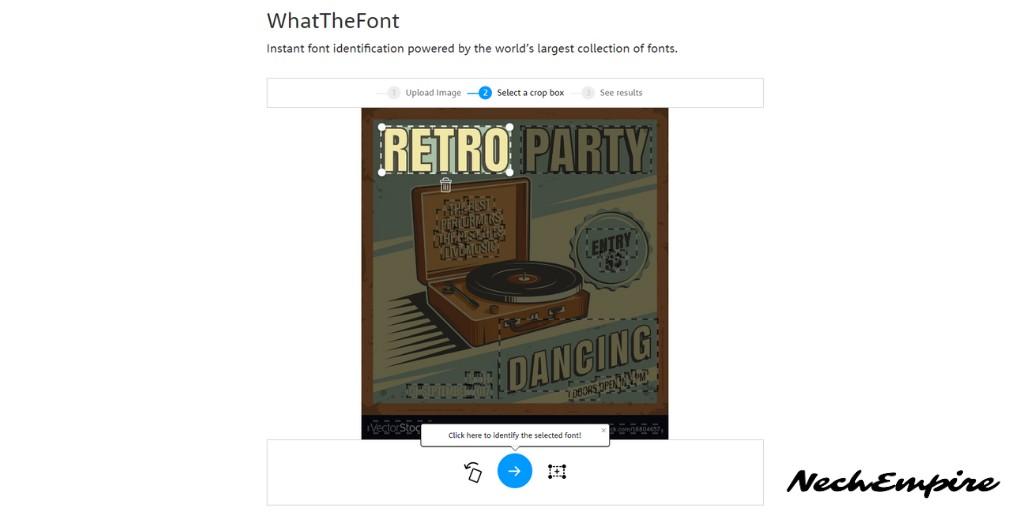 Another very useful tool is called WhatTheFont. This is my favorite online tool for finding fonts. It works like a charm and can identify almost any font from almost any image I upload.
So, upload an image, select the area with the text you want to find and then click this button.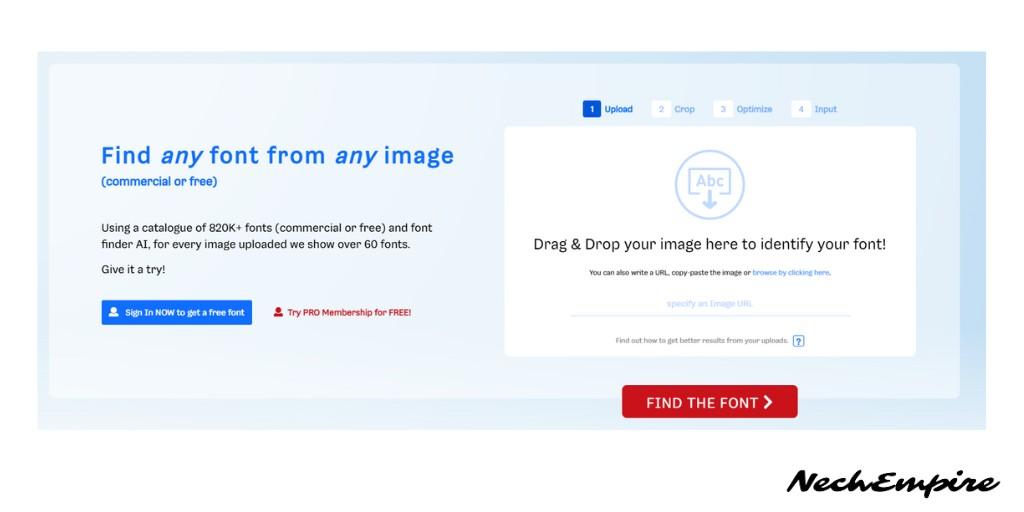 The last online tool on this list is WhatFontIs. It is a little more complicated to use, but still very useful.
WhatFontIs is a web-based app that allows users to upload an image and find out what font is used in it. The app scans the image and recognizes the typeface, pulling up its name and providing a link if it can be purchased.
So, let's take a look and see how good this tool is working.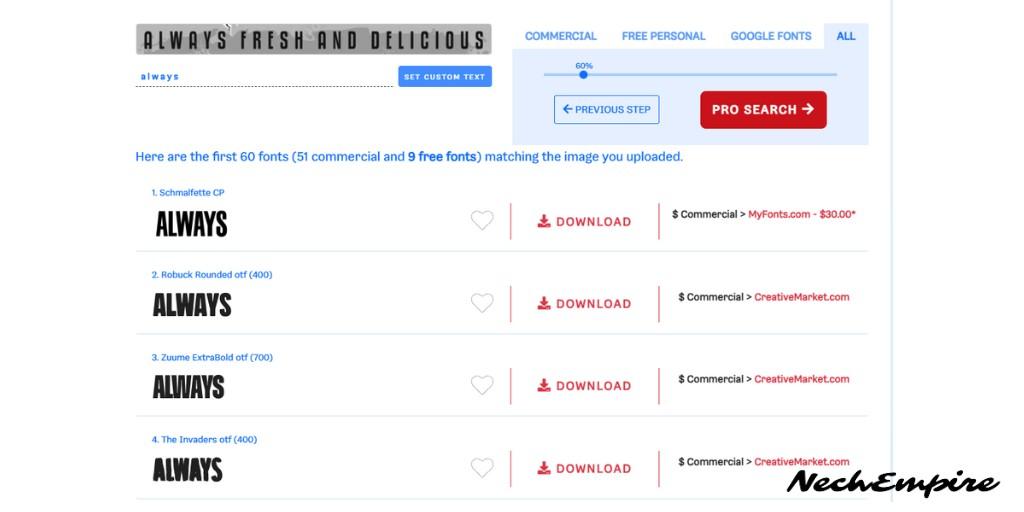 I think the results I get are very similar to the original font. Now, I can filter the results to find the free versions of the fonts and check their licenses.
Conclusion
If you are looking for the perfect font to use in your project, you can find it with the help of these 4 web-based tools. These tools work the same way. They are using the image as a reference to find the font and giving you an instant result in free or paid versions.
BONUS FOR YOU: Unleash your potential as a print-on-demand entrepreneur with this free guide – download now!
Here Are Some of My Favorite Tools For Print-on-demand
DESIGNS: For getting started, I like Kittl. It is a fantastic place with highly professional templates, that can be edited and used for print-on-demand. In my opinion, it is a go-to place for anyone who wants to make money with POD.
Another of my favorites is Creative Fabrica. They have millions of cheap graphics that can elevate your t-shirt design. If you are not the most skillful designer, then try Placeit or Vexels. These are platforms, where you can find thousands of pre-made t-shirt designs you can easily edit and publish on any print-on-demand platform. I recommend Placeit for beginners and after you get some sales move to Vexels.
GET UNLIMITED DIGITAL ASSETS – Envato Elements is a subscription-based digital assets platform that provides a wide range of digital assets. Whether you're in need of fonts, stock videos, photos, motion graphics, mock-ups, overlays, or brushes – you name it – Envato Elements is likely to have it. It's your one-stop service for all types of creative resources.
SELLING GRAPHIC DESIGNS – Freepik makes it simple to get your design in front of a huge audience of paying customers. It's a set-it-and-forget-it source of passive income. The earnings per download may seem small, but they can compound into decent money over time. And they are also accepting AI designs. Try it for free.
SELLING LOW-CONTENT BOOKS – Selling low-content and no-content books on Amazon can be a great way to boost your online income. I'm using Book Bolt to do the research, get pre-made interiors, and create covers. And you can try the platform for free.
Take your POD business to the next level. If you are serious about selling your designs on t-shirts, mugs, and other products, you need to sell them on the most significant marketplaces like Etsy or Amazon. It would be best if you also sold for the best prices through on-demand fulfillment companies like Printul or Printify.
Disclosure: Some of the links above may contain affiliate partnerships, meaning, at no additional cost to you, NechEmpire may earn a commission if you click through to make a purchase.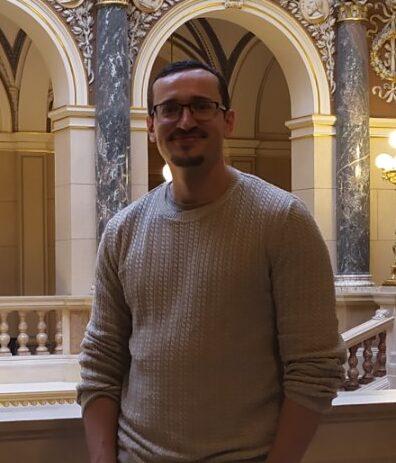 I'm Miroslav, a passionate graphic designer and AI enthusiast. At NechEmpire, I'm here to equip you with the knowledge and skills to turn your design passion into a thriving online business.
More Posts