I'm Miroslav, a passionate graphic designer and AI enthusiast. At NechEmpire, I'm here to equip you with the knowledge and skills to turn your design...Read more
(Last Updated On: August 24, 2023)
Hey there reader!
In this edition of The Design Nexus Newsletter, I wanted to have an open discussion and share my personal thoughts and opinions on Redbubble.
I know that some creators and sellers have expressed dissatisfaction or frustration with the platform lately.
However, from my own recent experiences, I believe there are some positive changes happening that make me want to give Redbubble another fair shot and opportunity to improve.
Let me take some time to explain the details of why I feel this way.
Thanks to our sponsors, this newsletter is free for you.
In partnership with NechEmpire, Creative Fabrica gives you unlimited access to over 4 million fonts, graphics, & digital crafting resources for free! Get all access now.
When it comes to getting started with print-on-demand (POD), Kittl is a fantastic option. They offer a wide range of highly professional templates that can be easily edited to suit your needs. Whether you're looking to make money or simply want to explore the world of POD, Kittl is definitely a go-to place for beginners and experienced users alike. Get a free account.
Improving Content Quality
Over the past several months, it seems that Redbubble has been making a concentrated effort to remove a lot of spammy, copied, and overall low-quality content.
While I understand a small number of well-intentioned accounts may have gotten unintentionally caught up in these purges, the overall impact appears to be a cleansing of duplicate and unoriginal designs uploaded by bad actors.
In my perspective, clearing out the mass amounts of copied or AI-generated content paves the way for quality human creators and artists to stand out more and get our hard work noticed.
I'm feeling optimistic that this policy shift towards emphasizing original high-quality designs will end up improving visibility, search rankings, and overall sales results for designers who devote care and effort to creating new handmade artwork.
Still Popular
I've noticed some sentiments being expressed that Redbubble's website traffic and customer base are declining or decreasing.
However, from all the data I've seen, Redbubble remains one of the most highly visited and trafficked online print-on-demand platforms. In terms of overall site visits within this creative industry, only Merch by Amazon and Etsy surpass Redbubble in popularity.
So in my viewpoint, the sheer volume of customers browsing and shopping on Redbubble is still sizable and substantial.
As sellers, we need to put in work to attract those buyers to our specific shops through eye-catching quality designs, solid SEO, and marketing. But the base of buyers is still there.
Cracking Down On Low-Quality Uploads
Another policy I've noticed lately is that Redbubble has implemented a stricter review system where they now assess user accounts on a quarterly basis. The purpose seems to be maintaining higher quality control standards.
Previously, some user uploads clearly looked pixelated, blurry, or too low resolution to print well on products.
By pruning these visibly low-quality submissions, Redbubble helps ensure that only crisp, print-ready designs ever gain visibility.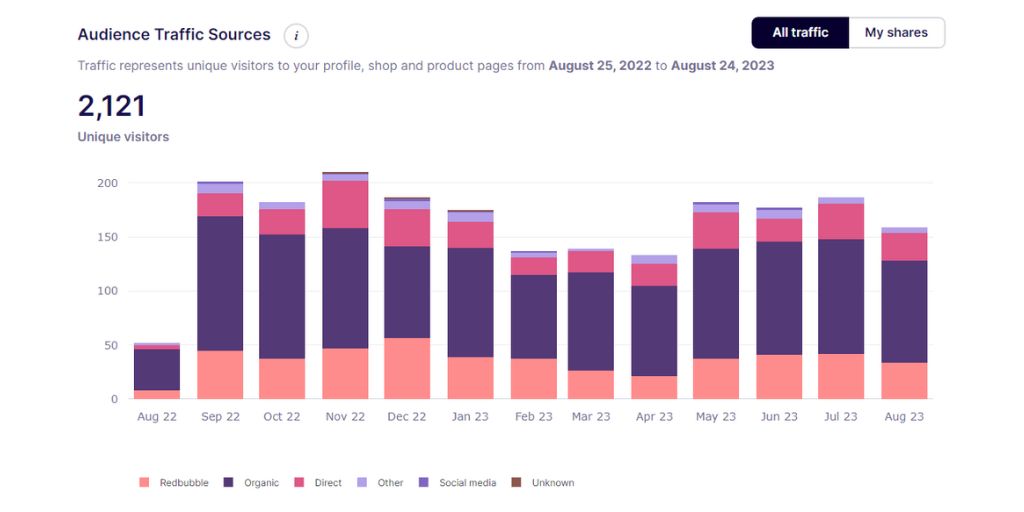 This in turn improves the overall customer experience and perceived value of products.
My Sales Are Increasing
On a personal level, I've already noticed positive impacts from these changes.
Just in the past couple of months, my own Redbubble shop sales have been steadily increasing, even on previously sluggish designs that never sold before.
As of now, my shop is actually on track for an all-new monthly sales record!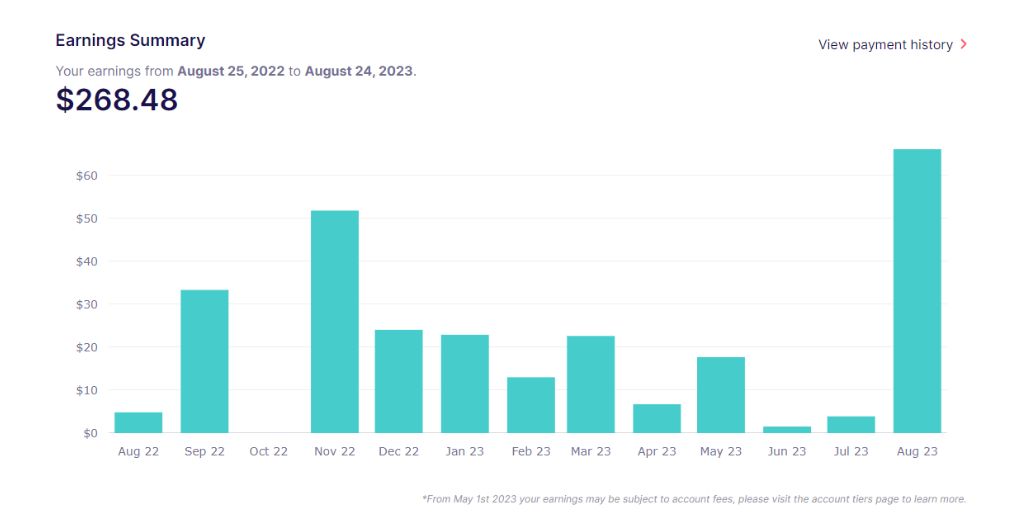 While the majority of sales still come from just a few bestselling designs, it does seem like the improved content policies are helping to surface and rank some of my other quality designs that went overlooked earlier.
So for my shop at least, this is concrete positive progress.
The Downsides
In the spirit of objectivity, I don't want to ignore that Redbubble charging sellers 10% account fees now does eat into profits significantly.
For many lower-volume sellers, I can understand how this extra cut feels frustrating.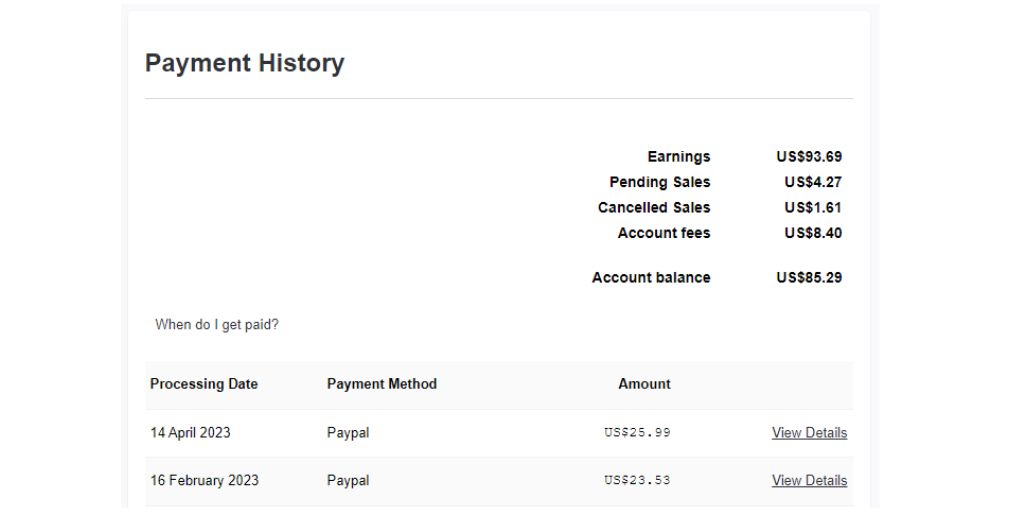 However, from my perspective, the improved visibility, higher sales, and better quality control seem to currently outweigh the increased fees.
I genuinely believe Redbubble is again becoming a worthwhile place to sell my designs.
Giving It Another Go
Despite some past issues and criticisms, Redbubble as a company does appear to be making an effort towards implementing better policies around quality and content lately.
I'm willing to keep an open mind and give them another fair chance.
I'll likely start uploading some new shirt and art print designs again soon as a test, just to see if these recent marketplace changes really have made Redbubble into a significantly better platform.
Fingers crossed the improvements continue!
I'd love to hear your thoughts on the current state of Redbubble, whether you agree or disagree with my optimistic perspective.
But I'm cautiously hopeful we'll continue to see more enhancements that help Redbubble reclaim its former prominence as a top player in print-on-demand.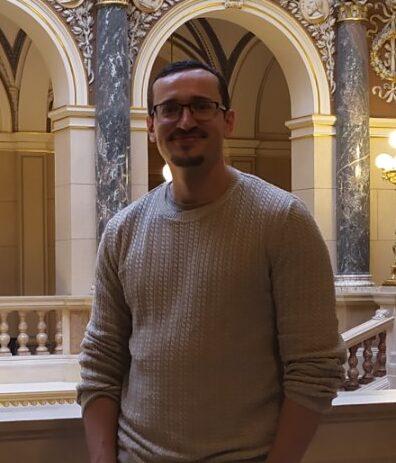 I'm Miroslav, a passionate graphic designer and AI enthusiast. At NechEmpire, I'm here to equip you with the knowledge and skills to turn your design passion into a thriving online business.
More Posts