(Last Updated On: July 9, 2022)
From my experience, I know that one of the most tedious and time-consuming tasks in Photoshop is removing backgrounds.
That is why I like to use other programs that will do the job for me.
While there are many apps and programs that claim to be able to remove backgrounds from your pictures, in reality, the end result isn't always satisfactory.
It can take a lot of time and you might end up with blurry pieces or pieces of the background sticking out.
Luckily, there are some tools that can help you remove backgrounds from almost any picture in seconds.
I like to use Canva for these tasks, but this is a feature that is available only if you have paid plan, and I understand not everyone can afford to pay for subscriptions.
So, in order to make this process quicker, more efficient, and cheaper for you, I want to introduce you to tools that can help you remove backgrounds for free.
These tools are powered by AI and they use image recognition technology to detect the background.
Removal.ai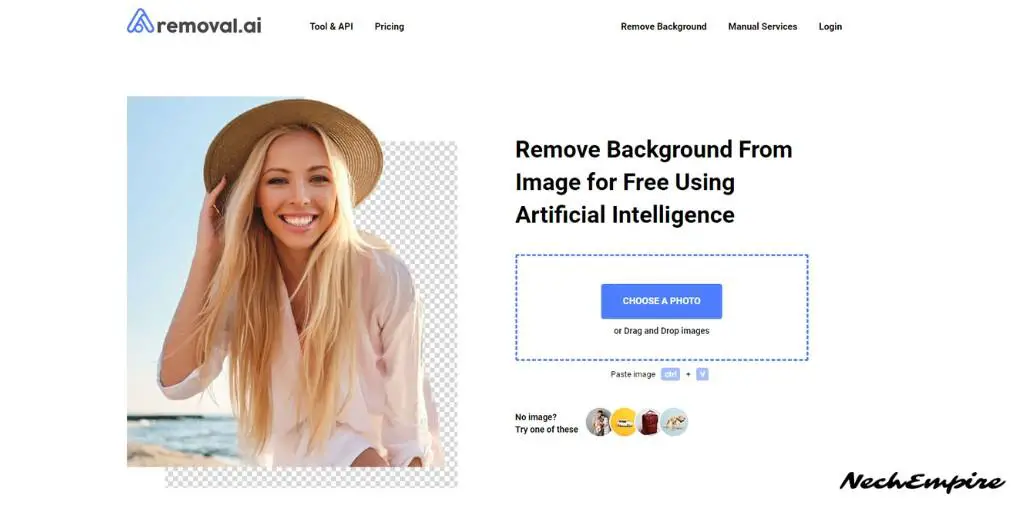 The first tool is called Removal.ai.
This is an online image background remover that is using advanced image processing methods to get the best possible outputs.
And using it is incredibly simple.
Just drag and drop the image to the selected area or upload it by using the big blue button.
After the image is uploaded, this tool will automatically remove the background.
While Removal.ai is a free tool, it offers you only to download your image in small size. If you want to get a bigger image without the background you have to pay.
Luckily, there is a free way to make your image bigger without losing quality. For this task, I'm using a tool called WaiFu2x, which is designed for a single purpose. To upscale a photo and lose none of its quality.
Just upload your image, choose the style, and a level of noise reduction. Then select the upscaling ratio, and click on the convert button.
This action will open a new tab in your browser where you can download the resulting image by right-clicking the mouse.
Zyro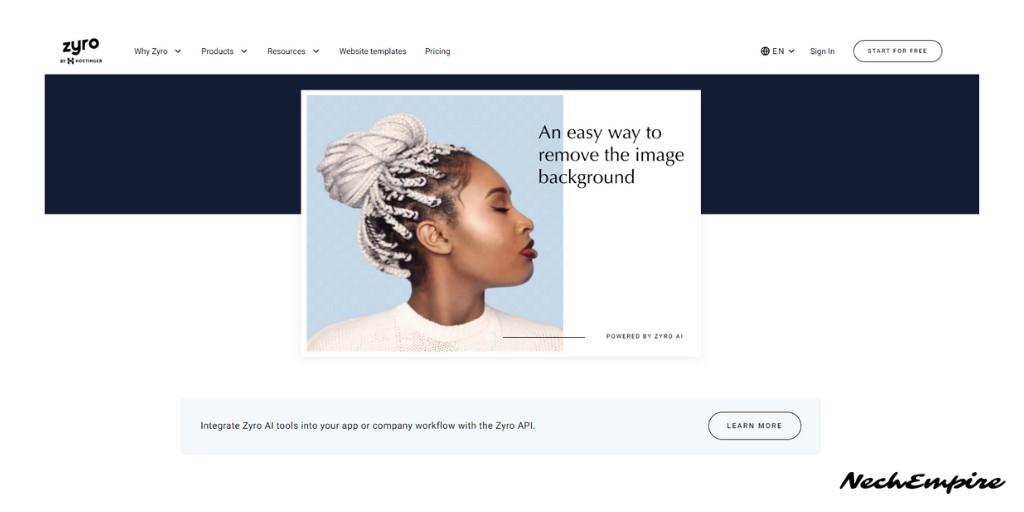 If the first tool I have mentioned in this video, is too much complicated for you, let me introduce you to Zyro.
An AI-powered tool that is completely free and allows you to download the image in the same dimension that you uploaded.
All you need to do is to drop images onto the page to upload them to the background removal tool.
Zyro will then use AI image recognition to analyze the picture, identify the background, and remove it automatically.
Once your background removal is complete, you are able to download the image by clicking a single button.
So, what do you think?
You could spend long minutes trying to remove the background of your photos with complicated tools or use paid software to do it. Instead, you should use our AI-based apps, which take only a few seconds to complete your service.
BONUS FOR YOU: Unleash your potential as a print-on-demand entrepreneur with this free guide – download now!
Here Are Some of My Favorite Tools For Print-on-demand
DESIGNS: For getting started, I really like Kittl. It is a fantastic place with highly professional templates, that can be edited and used for print-on-demand. In my opinion, it is a go-to place for any person, who wants to make money with POD.
Another of my favorites is Creative Fabrica. They have millions of cheap graphics that can elevate your t-shirt design. If you are not the most skillful designer, then try Placeit or Vexels. These are platforms, where you can find thousands of pre-made t-shirt designs you can easily edit and publish on any print-on-demand platform. I recommend Placeit for beginners and after you get some sales move to Vexels.
FREE DESIGNS: I love Canva. I'm using this platform almost every day. With Canva, you can create stunning t-shirt designs, they already have an entire section, where you can make your artwork from scratch or use some pre-made templates and edit them. Canva comes with two main pricing plans: FREE and PRO. And if you are a beginner, then I recommend the free plan, it should be enough for you.
SELLING LOW-CONTENT BOOKS – Selling low-content and no-content books on Amazon can be a great way to boost your online income. Im using Book Bolt to do the research, get pre-made interiors and create covers. And you can try the platform for free.
HOSTING FOR YOUR E-SHOP – At some point, you should take control of your online sales. I like Bluehost hosting – the smart, secure, and user-friendly solution for building your own online store with top-notch performance. Learn more.
Take your POD business to the next level. If you are serious about selling your designs on t-shirts, mugs, and other products, you need to sell them on the biggest marketplaces like Etsy or Amazon. You should also sell for the best prices through on-demand fulfillment companies like Printul or Printify.
Disclosure: Some of the links above may contain affiliate partnerships, meaning, at no additional cost to you, NechEmpire may earn a commission if you click through to make a purchase.