I'm Miroslav, a passionate graphic designer and AI enthusiast. At NechEmpire, I'm here to equip you with the knowledge and skills to turn your design...Read more
(Last Updated On: November 28, 2021)
In this article, I would like to show you my favorite places to find public domain images you can use for print on demand. 
While the internet is full of interesting high-quality images, you cannot grab any image you find on the web and use it for your design.
Most images available online are copyright protected, however, some works in the public domain are not. 
And in this article, I will help you identify what a public domain image is and I will show you some less known websites where you can find these images.
Let's start with the basics.
What is Public Domain Image
A public domain image is a photo, clip art or vector, whose copyright has expired or never existed.
These images can be used by anyone for personal and commercial purposes. 
In other words, an image that is in the public domain is 100 percent free. You don't have to worry about copyrights, asking for permission, or being charged for using the photos.
Museums, libraries, and photographers have released tens of thousands of public domain images online, and such visual media content is available to the public without any restrictions.
But before I show you my favorite websites that are full of public domain images you can freely download, I'm always recommending checking twice the license for each website or image. 
Make your own opinion. 
I'm not a lawyer and I'm not an expert in copyright matters.  
In my opinion, an image is either a public domain image or it is not, there are no options in between. 
And in most cases, public domain images won't have any usage restrictions. You can sell them, edit them, redistribute them. 
Old Book Illustrations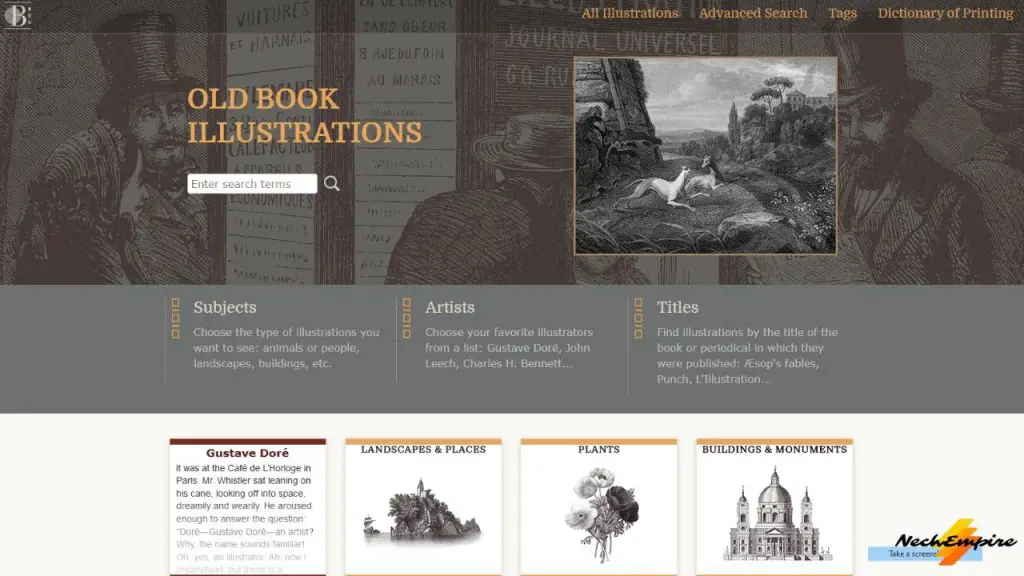 The first website I want to show you is called Old Book Illustrations.
This website offers a really nice collection of public domain illustrations scanned from old books and vector illustrations that can be modified and distributed for both personal and commercial projects. 
These images are great to add some vintage appeal to your design, which is very popular these days. 
As you can see, there are tons of incredible illustrations that can level up your next design. 
The license terms for these images are relatively simple.
Here is the official statement: Although we do our best to offer only Illustrations that are considered public domain in most countries, copyright laws vary from one jurisdiction to another, and you agree that you are solely responsible for abiding by all laws and regulations that may be applicable to using the Illustrations. 
In simple words, all the images here should be considered public domain in the US, but if the country you are living in has some restrictions when it comes to using public domain images, you are responsible for the troubles. 
Public Domain Vectors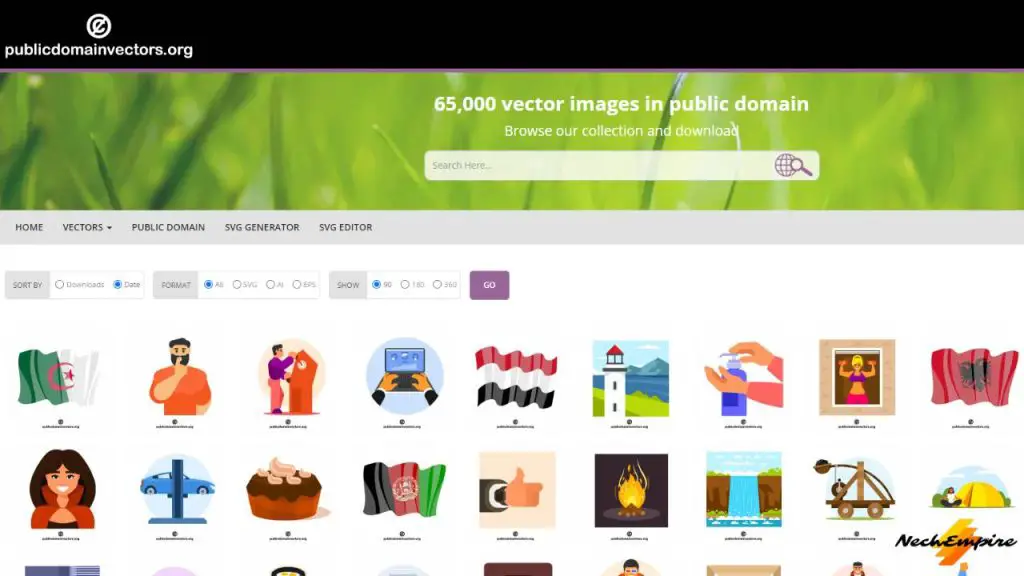 Another great source of free images I like to use is the Public Domain Vectors website. 
This website has a massive collection of public domain vectors that are available to download in SVG, AI, and EPS format. 
Just find a vector you like, open it and check the license here. Click on the Public domain to see more details. 
This work falls under the Creative Commons license and you can copy, modify, distribute and perform the work, even for commercial purposes, all without asking permission.
Public Domain Review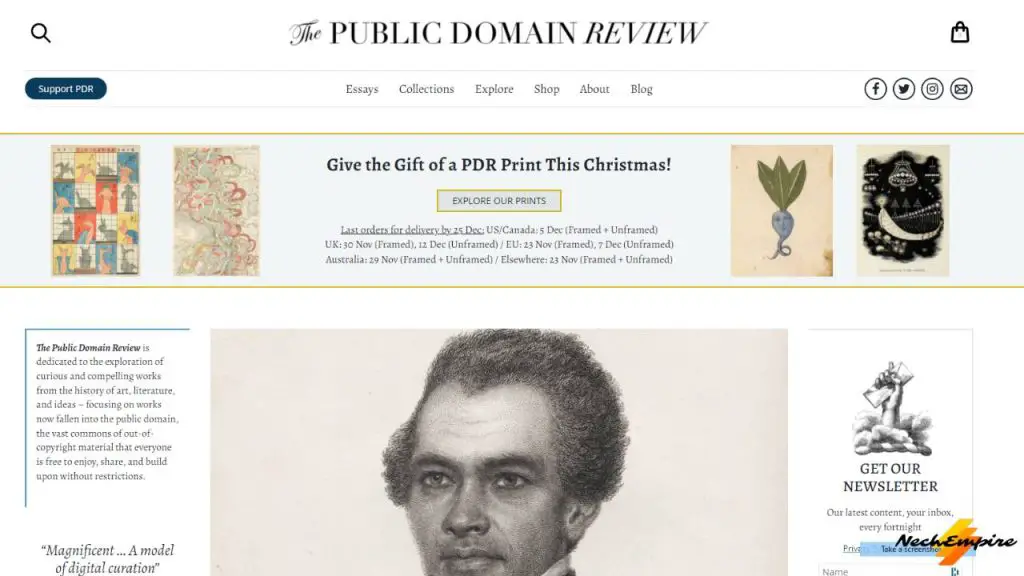 The last website is called The Public Domain Review.
It is a curated selection of public domain photos, illustrations, art, audio, films, and texts. Browse their collections or check out their monthly Curator's Choice for a special guest post that celebrates lesser-known parts of history.
All images are within the public domain and you can easily find the license of any image by clicking on the source link under each image.
This action will lead you to the website with the original image, and you can check out the license there.
As you can see, some images are from Wikipedia, and the artworks are in the public domain in its country of origin and other countries where the copyright term is the author's life plus 70 years or fewer. 
BONUS FOR YOU: Unleash your potential as a print-on-demand entrepreneur with this free guide – download now!
Here Are Some of My Favorite Tools For Print-on-demand
DESIGNS: For getting started, I like Kittl. It is a fantastic place with highly professional templates, that can be edited and used for print-on-demand. In my opinion, it is a go-to place for anyone who wants to make money with POD.
Another of my favorites is Creative Fabrica. They have millions of cheap graphics that can elevate your t-shirt design. If you are not the most skillful designer, then try Placeit or Vexels. These are platforms, where you can find thousands of pre-made t-shirt designs you can easily edit and publish on any print-on-demand platform. I recommend Placeit for beginners and after you get some sales move to Vexels.
GET UNLIMITED DIGITAL ASSETS – Envato Elements is a subscription-based digital assets platform that provides a wide range of digital assets. Whether you're in need of fonts, stock videos, photos, motion graphics, mock-ups, overlays, or brushes – you name it – Envato Elements is likely to have it. It's your one-stop service for all types of creative resources.
SELLING GRAPHIC DESIGNS – Freepik makes it simple to get your design in front of a huge audience of paying customers. It's a set-it-and-forget-it source of passive income. The earnings per download may seem small, but they can compound into decent money over time. And they are also accepting AI designs. Try it for free.
SELLING LOW-CONTENT BOOKS – Selling low-content and no-content books on Amazon can be a great way to boost your online income. I'm using Book Bolt to do the research, get pre-made interiors, and create covers. And you can try the platform for free.
Take your POD business to the next level. If you are serious about selling your designs on t-shirts, mugs, and other products, you need to sell them on the most significant marketplaces like Etsy or Amazon. It would be best if you also sold for the best prices through on-demand fulfillment companies like Printul or Printify.
Disclosure: Some of the links above may contain affiliate partnerships, meaning, at no additional cost to you, NechEmpire may earn a commission if you click through to make a purchase.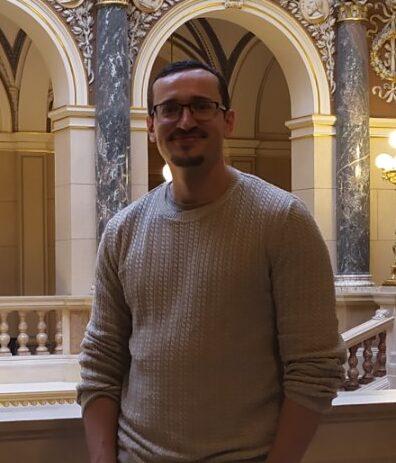 I'm Miroslav, a passionate graphic designer and AI enthusiast. At NechEmpire, I'm here to equip you with the knowledge and skills to turn your design passion into a thriving online business.
More Posts